A Trip to Coorg – Paradise Holidays Blog
Coorg is a beautiful destination towards south of Karnataka. This place is accessible from Kannur airport, Calicut airport and is an ideal destination for those who land at Kannur, Calicut to explore and to enjoy with family.
Bit of flash back: Coorg is even near to Mysore and as I did my engineering from Mandya, Mysore Coorg was a destination we explored during those time, travelling in two wheeler, in the mid night a time when mobile phones was not available nor ATMs to get cash during the way. I did go this place twice in bike from Mandya with friends, the nostalgia of those trips are even a talk when we friends meet together, like you all. Sudden planning with no cash, puncture in the midnight at remote place where another bike got headlight issue. Repairs on the way etc. are the memories.
This being a family trip and the other intention is to explore the destination to recommend to our guests, we did preplanning properly and booked hotels at Calicut as well 2 nights at Coorg.
To understand:
Coorg is 400km 11 hour drive from Cochin
200km 6 hours from Calicut
130km 4 hours from Kannur
This is to plan your arrival accordingly. If you reach Cochin, we suggest to have a halt at Calicut, have sightseeing of Calicut and proceed to Coorg. If arrival is at Calicut, again you can have Calicut sightseeing and move to Coorg. Same as the case for Kannur. Both Calicut and Kannur has good beach to spend time as well sightseeing spots
We planned to have a halt at Calicut, as we could start only by afternoon and thinking of visiting Calicut beach.
Our idea at Coorg is to visit
Abbey waterfalls
Talacauvery
Golden temple
Raja seat
Madikkeri Fort
We normally write travel blog during travel itself, where Sree helps me in taking pictures and post during the journey itself, and now we are on the way to Calicut.
We started at 2.25 pm from Aluva and driving towards Calicut through Trichur
Crossing Thrissur at 3.40 pm
To Calicut, We travelled through Thirunaraya, where MAmangam happened.
A cup of tea and bhajis on the way at Moideen ikka's tea shop
We reached Calicut by around 8pm, checked in to room and went to beach to enjoy evening and to have dinner.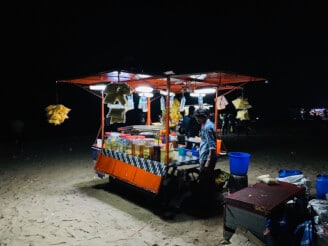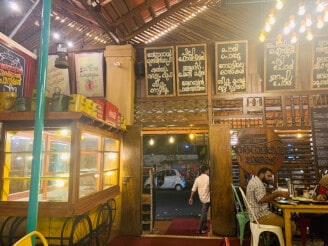 Good morning!!!!! and the day starts with a black tea as usual and went to beach again for morning walk.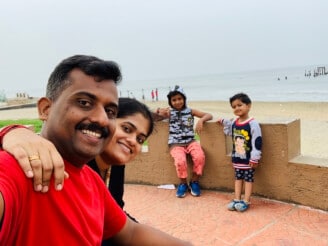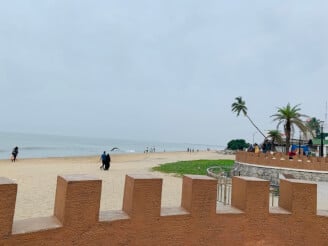 All set for today's journey, to Coorg via muthanga forest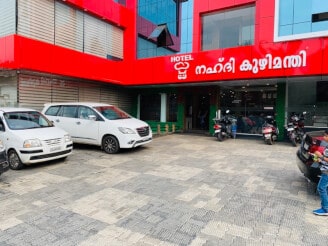 About The Author