A Weekend In Skopje, Macedonia – A 3 Day Itinerary For All
Some posts contain compensated links. Please read this disclaimer
for more info.
Written by Where Food Takes Us
Skopje, the capital of newly-named North Macedonia, is one of the most underrated cities in Europe. A small area surrounded by many neighbors, North Macedonia's history is ancient and intriguing, and there's no better place to experience it than Skopje. With its controversial monuments and statues speckled about the city and some of the Balkans' best food, Skopje is a must-visit capital city in Southeastern Europe.
We've created this 3-day itinerary for Skopje with history and culture in mind, but, most importantly, we talk about the food too! So let's dive into the details of how to spend an awesome 72 hours in Skopje!
A Quick Tip on When to Visit Skopje

There isn't a "bad" season to visit Skopje. However, some times of the year are better than others. Of course, spring or fall will be your best bet for perfect weather. It won't be too hot or cold, and the crowds will be fairly light. Granted, we visited during July and August and never felt crowded by fellow tourists. Again, Skopje is underrated!
Even though we experienced hot weather in the dead of summer, the evenings were cool, and the city center was lovely in the evening.
Locals told us to avoid the winter months since fewer attractions (tours) are open and the weather isn't the best, though you can find ideas on what to do in Macedonia in the winter here. That said, we're certain Skopje will be fun any time of year. Off-season travel will be cheaper too!
A Weekend in Skopje – Your 3 Days Itinerary

Day 1 – Morning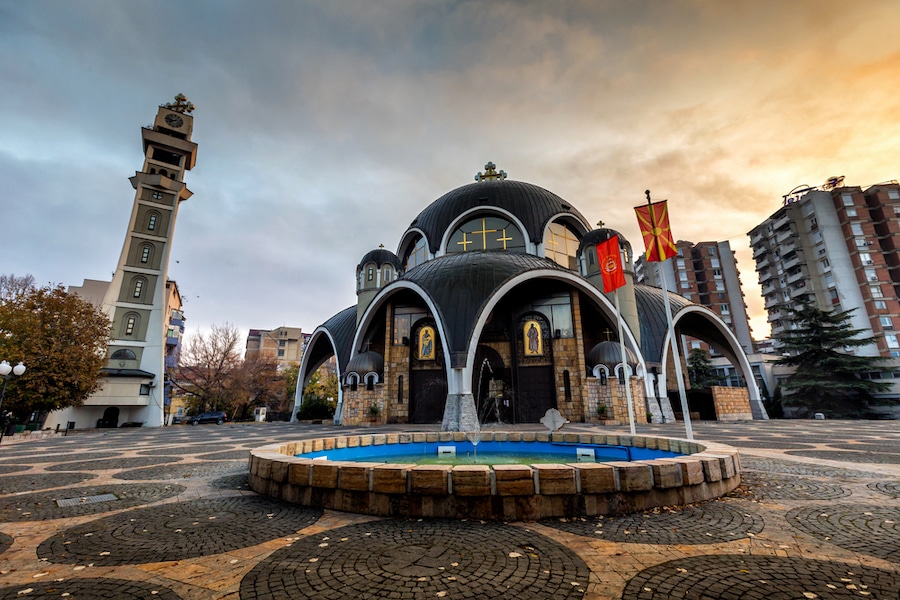 Free Walking Tour.
Like any European city, a free walking tour is the best way to kick off your stay in Skopje. Learn about the city's history, things to see and do, and get some tips on where to eat.
Get your bearings of Skopje's geography as you walk around town for a couple of hours and see the major sights. There will be plenty of places you'll want to return to later!
Is the tour actually free? Kind of.
These tours are solely based on tips, which means you leave what you deem fit at the end. An average number to leave your guide is 10 euros per person. Your tips are how they operate!
We used Free Skopje Walking Tours, and it was fantastic! Feel free to reach out to them on their website or Facebook if you have any questions about meeting times, etc.
The tour will last a couple of hours, and then your day transitions perfectly into the afternoon for a delicious lunch and some more exploring.
Day 1 – Afternoon

First stop: lunch!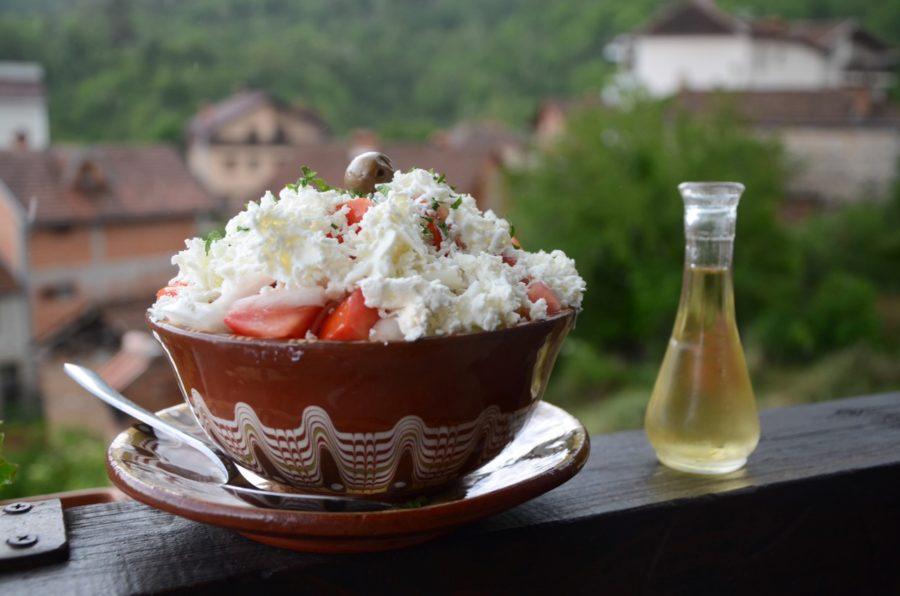 Crossing the Stone Bridge (built in the 15th century) into the Old Bazaar, Restaurant Pivnica An is a great place to start your North Macedonian food journey.
It would help if you tried the shopska salad, which consists of a big portion of fresh vegetables, including cucumber, tomato, and onion. And to top it off, it's covered in white cheese, a real North Macedonian delight.
Salads aren't typically known to "hit the spot," but a shopska salad is huge and is a great dish to share! You should also try the sarma, which is minced meat rolled in cabbage or grape leaves. You can't go wrong here!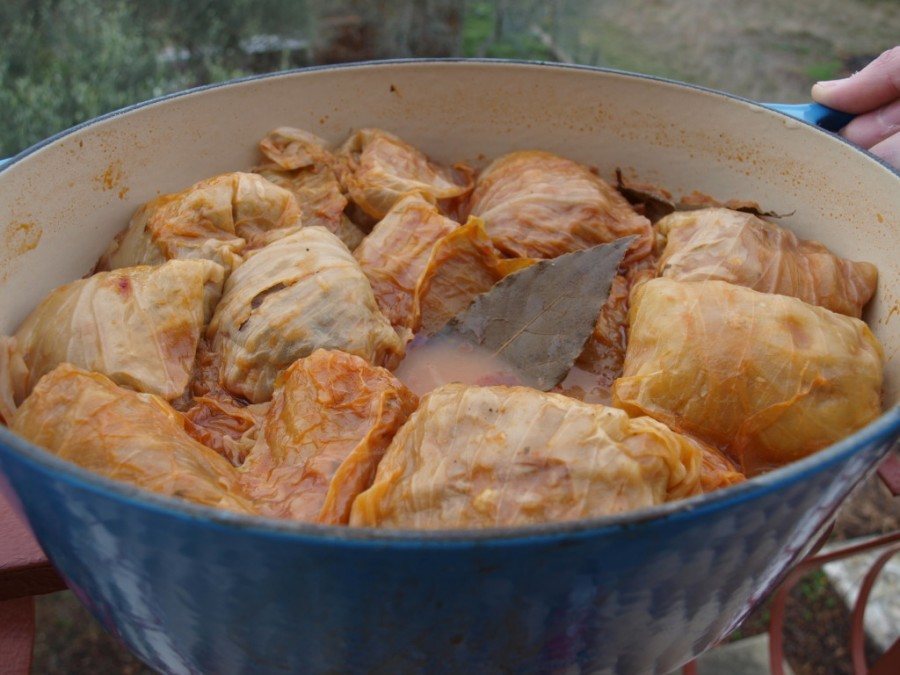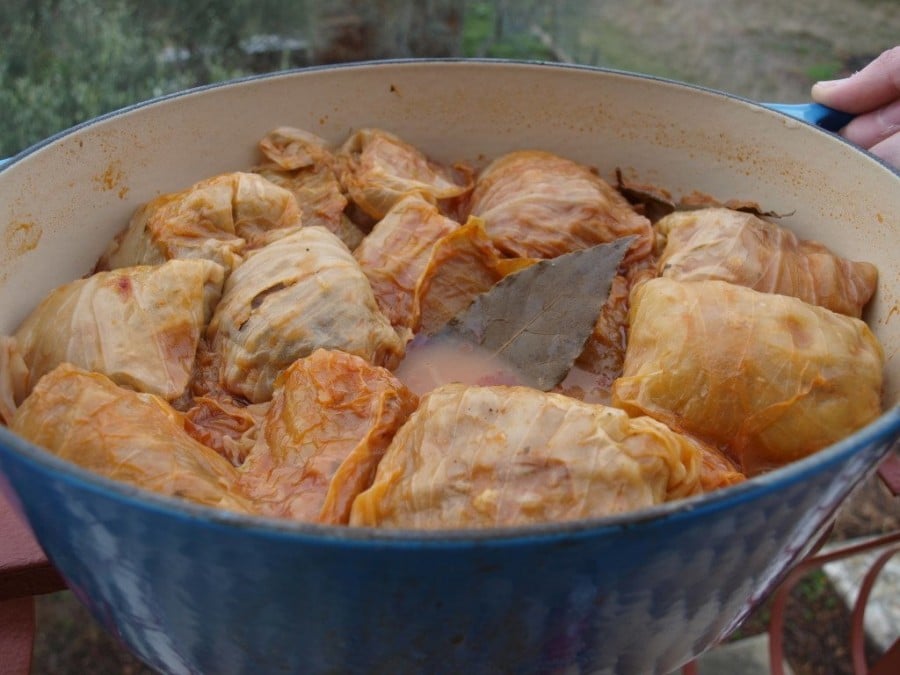 For some other ideas on where to eat and what to try, check out our list of the 10 best restaurants in Skopje!
Old Bazaar
Acting as the main trade and commerce center of Skopje since at least the 12th century, the Old Bazaar is the perfect place to wander away the rest of your afternoon. You're literally walking where people have walked, talked, and shopped for centuries, which is very interesting in itself!
Shops and restaurants line the streets but pay special attention to "Gold Street," which has been selling gold for hundreds of years and still is today.
Every street used to sell a specialty, whether gold, silver, spices, etc. However, most of these streets are drastically different today, scattered with random shops. Regardless, the bazaar is still a happening spot in Skopje and one that you should return too many times during your 3 days in town. Why? Some of the best food can be found here!
Find Restaurant Merkez for a taste of kebap, a famous Turkish meat dish. Throw in some Macedonian flare, and you've got a great meal. And don't forget to order a cold Shopsko beer to wash it all down.
Have cash with you while in the bazaar as most places prefer it; however, don't carry too much! You never want to have a lot of money on you in a tourist area since there are pickpockets.
Kale Fortress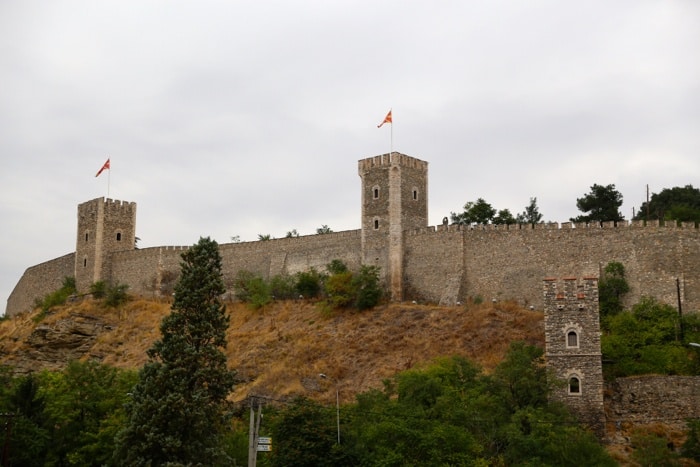 Bordering the Old Bazaar on a hill is Kale Fortress. The fact that this fortress has its roots in the 5th century is reason enough to visit. However, at first glance, the fortress may seem a little lackluster to the first time visitor.
Unfortunately, this fortress has been somewhat ignored and needs a lot of tender love and care. But it's still worth a visit!
Entry is free, and you can get some of the best views of Vodno Mountain and all of Skopje.
Day 1 – Evening

As the sun sets behind Vodno mountain, enjoy a lovely evening in Skopje's main square. Unlike more popular destinations in Europe, Skopje's city center isn't overly touristy or overpriced. You'll find plenty of locals out and about, especially during the summer.
We don't typically recommend eating in main squares since prices are usually higher, but that's not the case in Skopje! Enjoy great-tasting food with cheap price tags while admiring Skopje's main square.
Warrior on a Horse and Sunset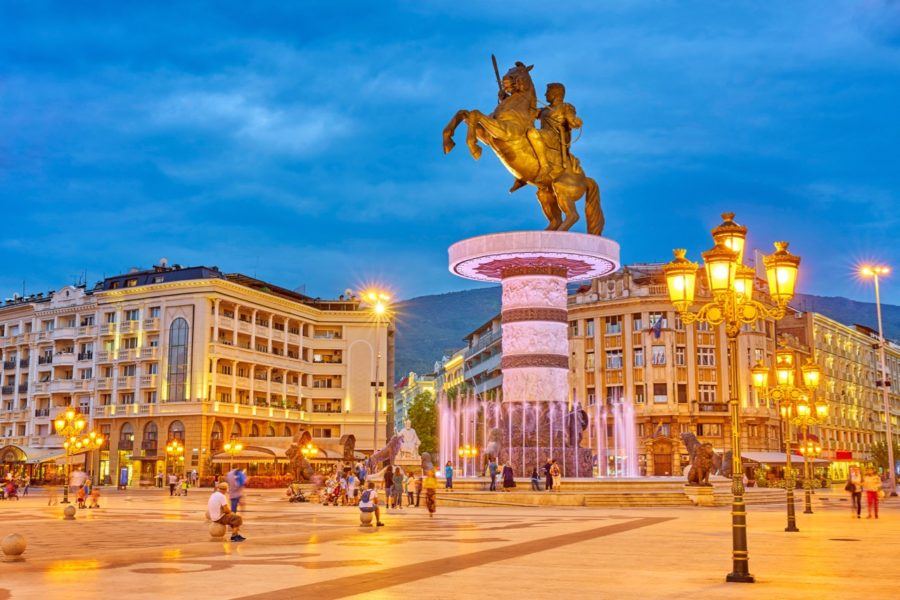 End your first day in Skopje on a high note by finding a spot to relax under the city's most eye-catching statue: Warrior on a Horse (Alexander the Great). As night darkens, Skopje's square lights up. Have some ice cream (several vendors nearby), and if it's hot enough, have a run through the fountains.
Day 2 – Morning

Find All the Statues
As you'll have already noticed by this time, there are A LOT of statues and monuments in Skopje. But have you seen them all yet? Your free walking tour will take you by most of them, and you'll also get a helpful explanation as to why there are so many.
All of these monuments (some unfinished) may seem quirky to some and really cool to others. Regardless of which side you're on, be sure and keep your eyes peeled as you traverse Skopje.
Memorial House of Mother Teresa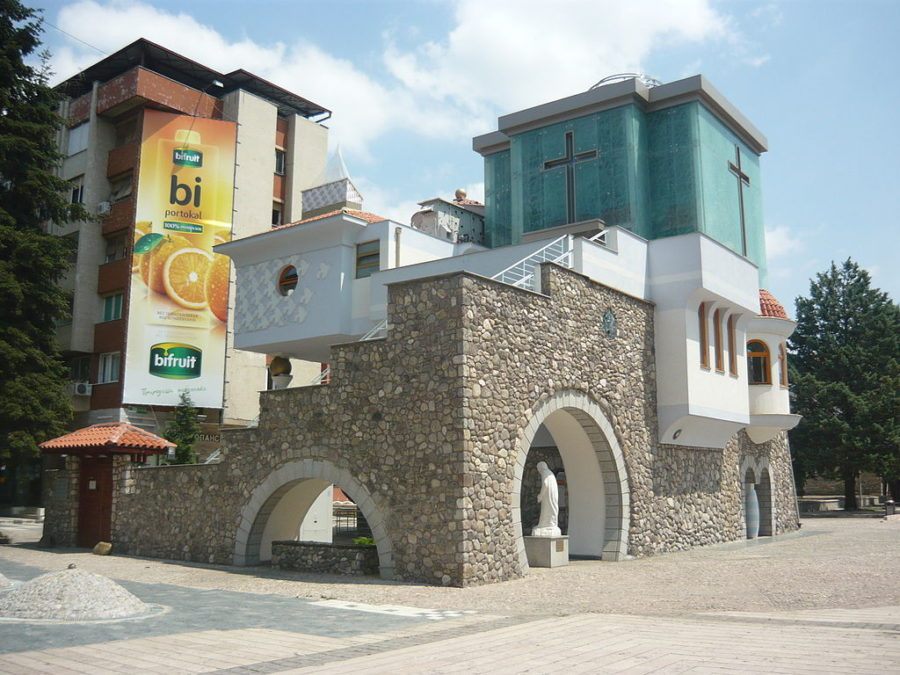 Skopje is where Mother Teresa was born. Although her house isn't there for us to appreciate today (there's a plaque in its place), the memorial in her name is a fantastic attraction right in the heart of the city.
It's free to enter and takes visitors through Mother Teresa's life, highlighting her many achievements. All descriptions are in English.
While walking around Skopje, keep your eyes peeled for plaques with Mother Teresa's quotes. You'll have some help finding them on a free walking tour!
Day 2 – Afternoon

Archaeological Museum of Macedonia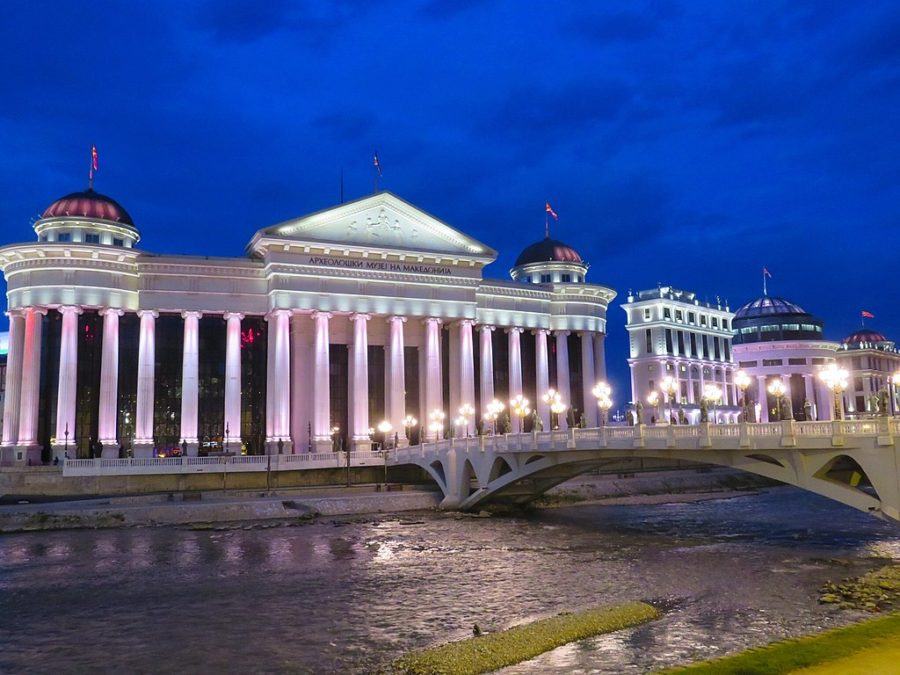 For a walkthrough of ancient history in one of the most grand-looking buildings in Skopje, step into the archaeological museum. Whether you're just escaping the afternoon heat or have an interest in Byzantine, Roman, or Phonecian history, you'll find thousands of artifacts inside, like some coins from Alexander the Great's time.
Day 2 – Evening

Debar Maalo
Escape the city center and find a truly local area by simply walking a few blocks. It will feel like you've left Skopje's main attractions, but you're right next door!
Why visit Debar Maalo? The food!
This is one of the best areas in town to try Macedonian specialties. Our recommendation for a restaurant is Chardak. Of course, the food is budget-friendly, but it's also some of the best Macedonian food we tried during our stay. We recommend trying several smaller dishes so you can taste more authentic dishes. Cheese-stuffed peppers, tavče gravče (baked white beans), grab a little bit of everything, and leave satisfied!
Day 3 – You've Got Options, Choose One

Your third day in Skopje can go a couple of different ways. Want to stay in town? There's also Vodno to ascend and views to be enjoyed, or you can try some of the best wine in this region of Europe.
But if these three days in Skopje are all you have in North Macedonia, you might be interested in seeing other parts of the country. So we've included a day trip to beautiful Ohrid as well.
The decision is yours!
Day 3 Option 1 – Day Trip to Ohrid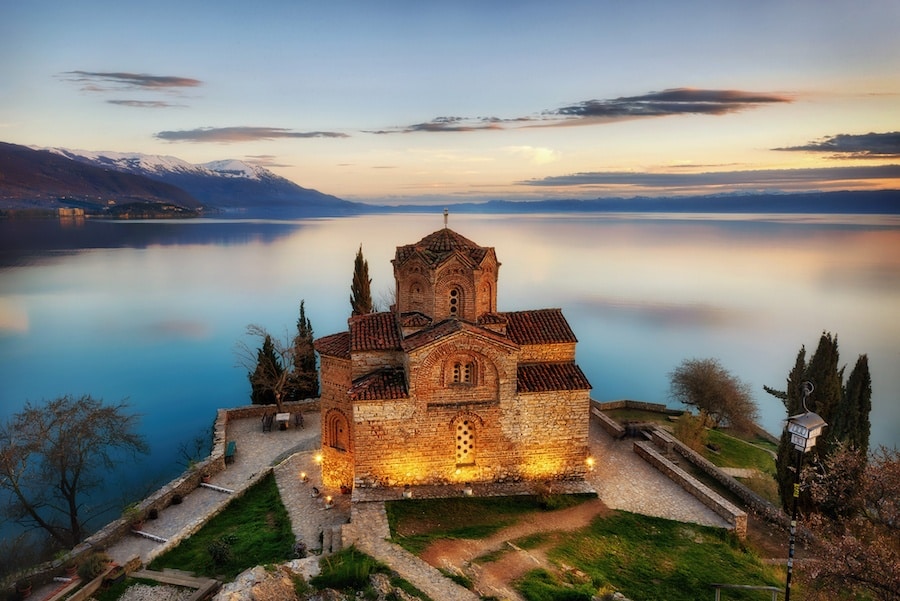 If you have a chance to visit Ohrid, whether just a day trip or multi-night stay, then you should go! While we only had one day in Ohrid, we loved every second of it.
Beautifully situated on the massive and pristine Lake Ohrid, the town looks across toward Albania in the distance. Take a dip in the lake, visit the famous Church of St. John and walk along the fortress walls. There's never a dull moment.
For tips on how to get there and what there is to do, check out our complete guide to a day trip to Ohrid from Skopje!
Day 3 Spend The Day In Skopje

Head to the Top of Vodno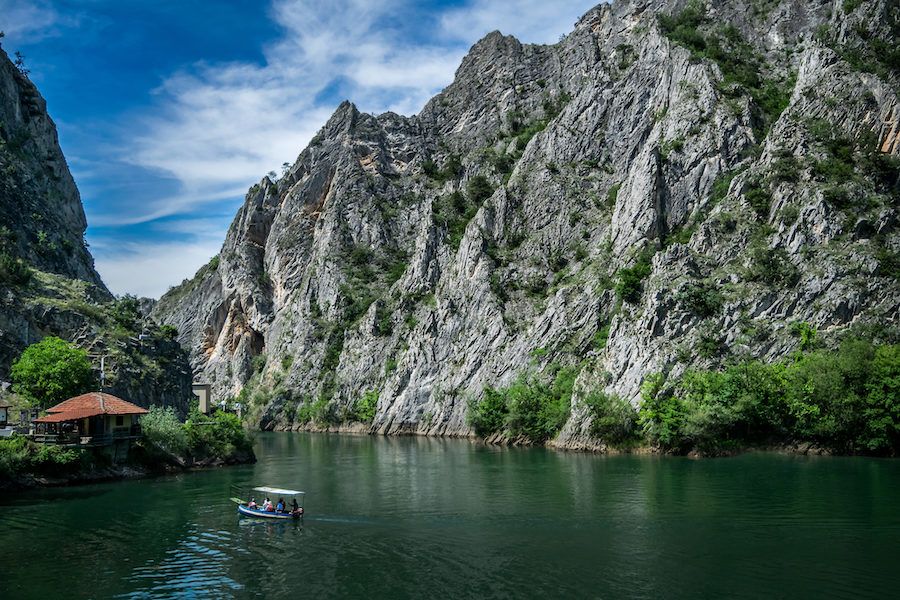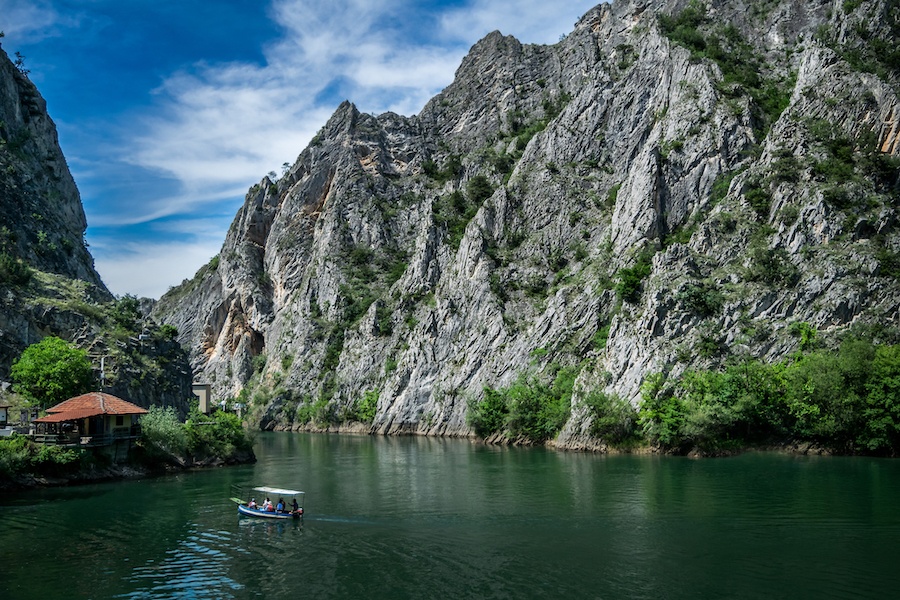 Vodno offers the best view of Skopje and is the perfect place to unwind with a bit of nature. There are multiple options to get to the top, but the easiest way is by cable car.
Bus 25 (leaving from the main bus station) will drop you very close to the lift. Please note that the bus is free on the weekends at the time of writing this!
Admire the Millenium Cross and Skopje from above before finding a spot for a picnic. We highly recommend bringing your own food and drink as options atop the mountain are limited. However, we've been told that there are plans for a rotating restaurant. We'll see!
There are plenty of hikes/paths to trek as well. Some of these trails descend into Matka Canyon, so if you'd like to spend the entire day exploring outdoors, then the trails are a great option for you. Otherwise, enjoy your day out and prepare for an amazing end to your 3 days in Skopje.
Kartal Winery
We've been to wineries in the US, Italy, and wineries in many other countries. However, a very special winery in our travel memories is Kartal Winery in Skopje.
Kartal Winery is owned by two brothers who happen to be some of the most hospitable hosts we've had the pleasure of meeting.
This wine tasting is a truly genuine experience. It's a lot of fun, too! Kartal Winery is a smaller operation, so it won't be flooded with tourists. Have a tour of the place and end it with an intimate tasting.
Their tastings run from 20-30 euros, depending on the package you choose. Some packages include an entire meal, so make it a fantastic last dinner in Skopje!
We hope this itinerary has helped you with your travel planning, and we wish you an awesome stay in Skopje, North Macedonia!
Share