Best Beaches in Slovenia | Slovenia Travel Blog
Some posts contain compensated links. Please read this disclaimer
for more info.
Located in Central Europe, Slovenia is a predominantly landlocked country, mostly known for its ski resorts, mountains, and lakes. However, western Slovenia does have short coastline known as the Slovenian Riviera. And some beautiful beaches dot that 46-kilometer stretch of coastline in the Gulf of Trieste.
As the Slovenian Riviera enjoys a sub-Mediterranean climate, it is worth considering this little-known beach getaway paradise as a holiday destination. Slovenia is not a well-known beach holiday destination hotspot like its neighbor Croatia, but it is a perfect place to enjoy some peace and quiet while relaxing and sunbathing in the sun. 
As the Slovenian Riviera is only 46 kilometers long, we suggest you hire a car to get around and see it all. 
Portorož Beach

Being Slovenia's most popular beach destination, Portoroz Beach is awash with luxury seaside resorts, including shops, restaurants serving a vast range of cuisines, and an abundance of accommodation options. If you are looking for a lively atmosphere, Portoroz Beach is the place to be. The combination of white sandy beach, deep blue waters of the Adriatic Sea, and cloudless skies makes it the perfect place to relax and unwind.
Izola Beach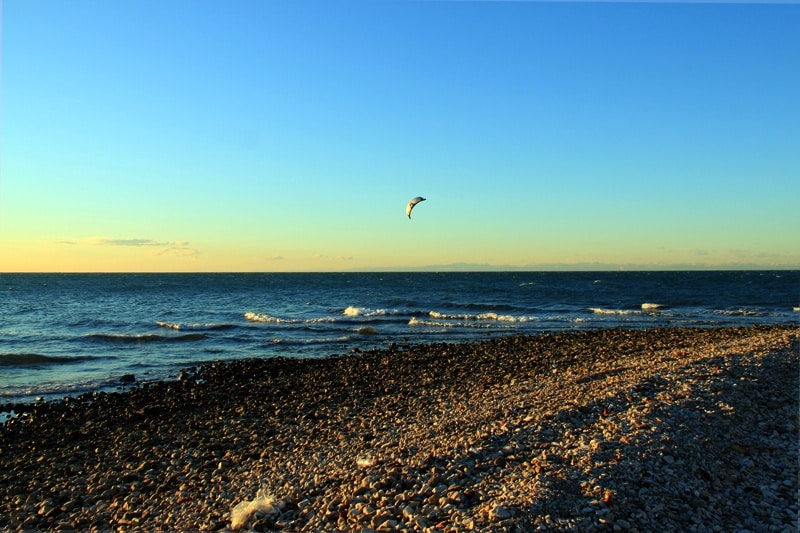 Izola is a small fishing and wine-making town with a romantic touch. This bustling town lies on the southwestern shore of the gulf of Trieste. The extensive history of this quaint town has resulted in a wealth of architecture, monuments and culture. Beyond the town is Isola Beach, lined with cafés, restaurants and shops. From the beach, you can witness stunning sunsets and peacefully watch the fisherman hull in their catches.
Piran Beach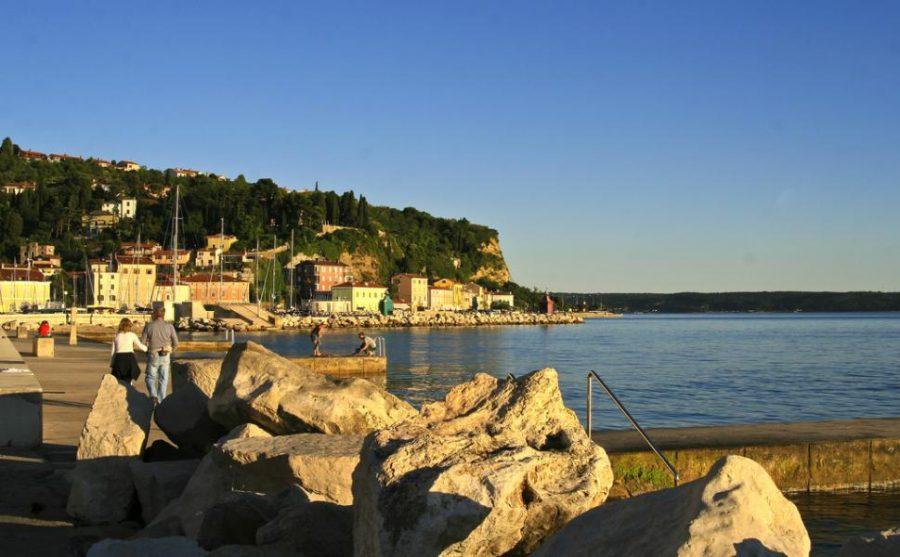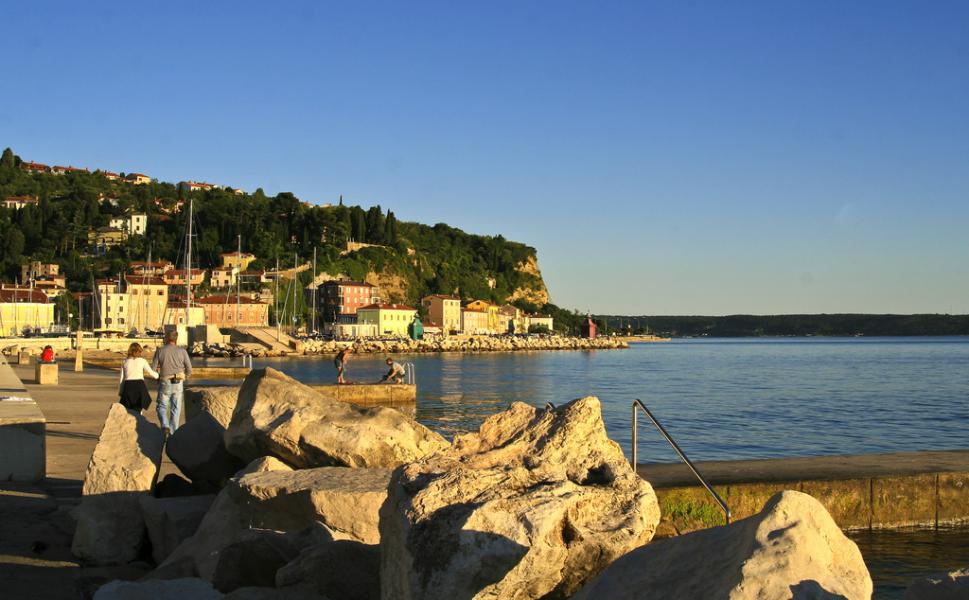 Piran is not your conventional beach. Instead of sand, the coast is paved with smooth concrete complete with various facilities and jetties stretching out into the Adriatic Sea. Stairwells mark the end of the jetties, descending into the water for easy access. Austrian and Venetian architecture can be viewed on the hills surrounding this beautiful cove.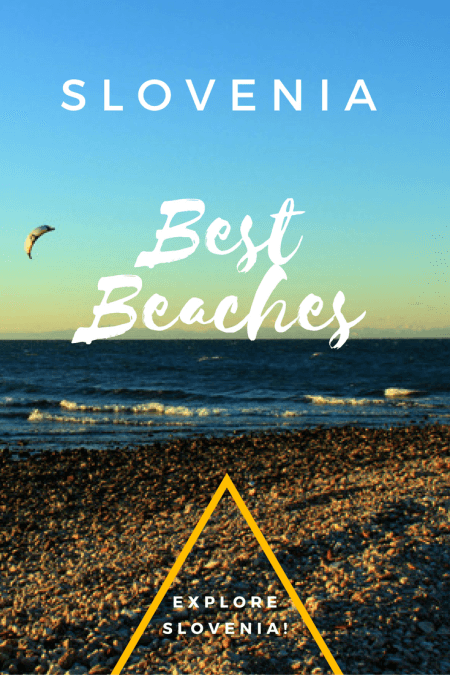 Mestna Beach

A medieval town with an abundance of interesting history, Koper is the largest coastal town in Slovenia, accompanied by Mestna Beach. Being so close to the Italian border, there is an interesting mix of Italian and Slovenian culture. Once you're done exploring the town, you can unwind on Mestna Beach, a classic pebbly Mediterranean beach. In the summer months, Mestna Beach is the perfect place to watch a beautiful sunset.
Now, all there's left to do is picking a beach, grabbing your car and exploring the beaches in Slovenia!
Get Around With Ease

You can book, buses, private transport, and ferries for your trip. Type in your two locations here:
Which beach in Slovenia will you start with first?
More Slovenia Travel Blog Posts

More Balkan Beaches

Main photo credit: Peter Brown
Share