Best Holiday Destinations to Visit This Winter
As the winter chill settles into our part of the world, the lure of an exciting adventure holiday becomes too strong to resist. When temperatures plummet, the joy of a holiday soars. What's better than a surge of adrenaline to warm you up? Winter is an amazing time to travel for holidays. Some like their winter vacations chilled, while others like theirs warm and toasty. Regardless of your preferences, an adventurous holiday is a thrilling prospect.
Some destinations, like Dubai, are tailor-made for an action-packed outing that will leave you breathless with excitement. Whether it is sliding down tall sand dunes at breakneck speeds or riding the waves over blue oceans, everybody has a different taste for adventure. We're almost done with 2020, which has been an immensely forgettable year. As the world gradually opens up, some holiday destinations are ready to host visitors.
Here are five-holiday destinations that will offer you a world-class experience and help you get ready to welcome the new year.
Dubai – The Hub of Adventure
The Maldives – Water Sports Extravaganza
Goa – Adventures with a Twist
Rishikesh – Adventures of the Spiritual Kind
Kerala – God's Own Playground of Adventures
Dubai – The Hub of Adventure
One of the most futuristic cities in the world is an exhilarating playground that offers a well-rounded adventure holiday experience. Start your adventures with dune bashing and ride the sand dunes at crazy speeds in hulking SUVs. After you've had your fill, try sandboarding. Flying down the towering dunes with just a board between you and the sand will give you a thrill unlike anything else.
If you enjoy skiing, but not the heat, head to Ski Dubai to enjoy some of the coolest slopes Dubai has to offer. If jumping off from great heights is your cup of tea, the Dubai Gravity Zone will excite you with a 50-metre-high bungee jump. If you seek a greater thrill, exchange the rope for a parachute and go skydiving. Enjoy the rush of adrenaline accompanied by breath-taking views. If you're looking to get high on adventure, Dubai is your adventure holiday destination.
The Maldives – Water Sports Extravaganza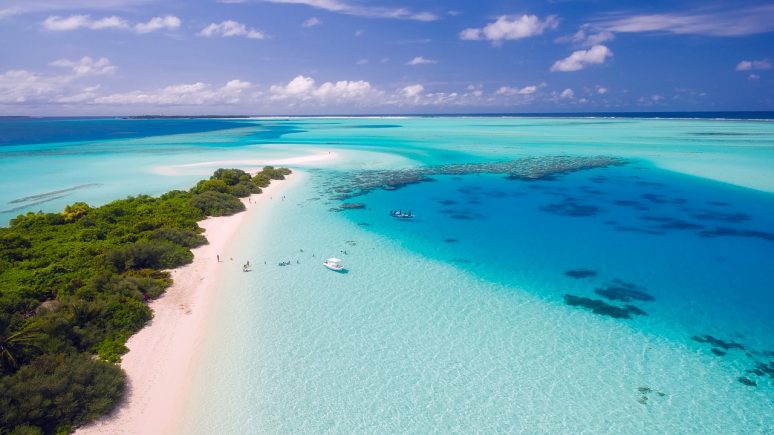 Maldives is not a place you would associate with adventure sports. It is a picture postcard of leisurely beach strolls, romantic sunsets and lip-smacking seafood. But the island paradise can surprise you with the breadth of the adventure activities it offers. Naturally, all its adventure is based around water. But that doesn't take away the exhilaration of the adventure it promises.
If you think scuba diving is a relaxing activity, you should try it with whale sharks and manta rays swimming around you. Race over the waters as you try water skiing and fly boarding for the ultimate buzz of adventure. If you'd rather not get wet but still go fast, rent a speedboat for a quintessential James Bond experience. At the end of it all, you still get to relax on some of the most stunning beaches in the world. That is the beauty of adventure in the Maldives.
Goa – With a Twist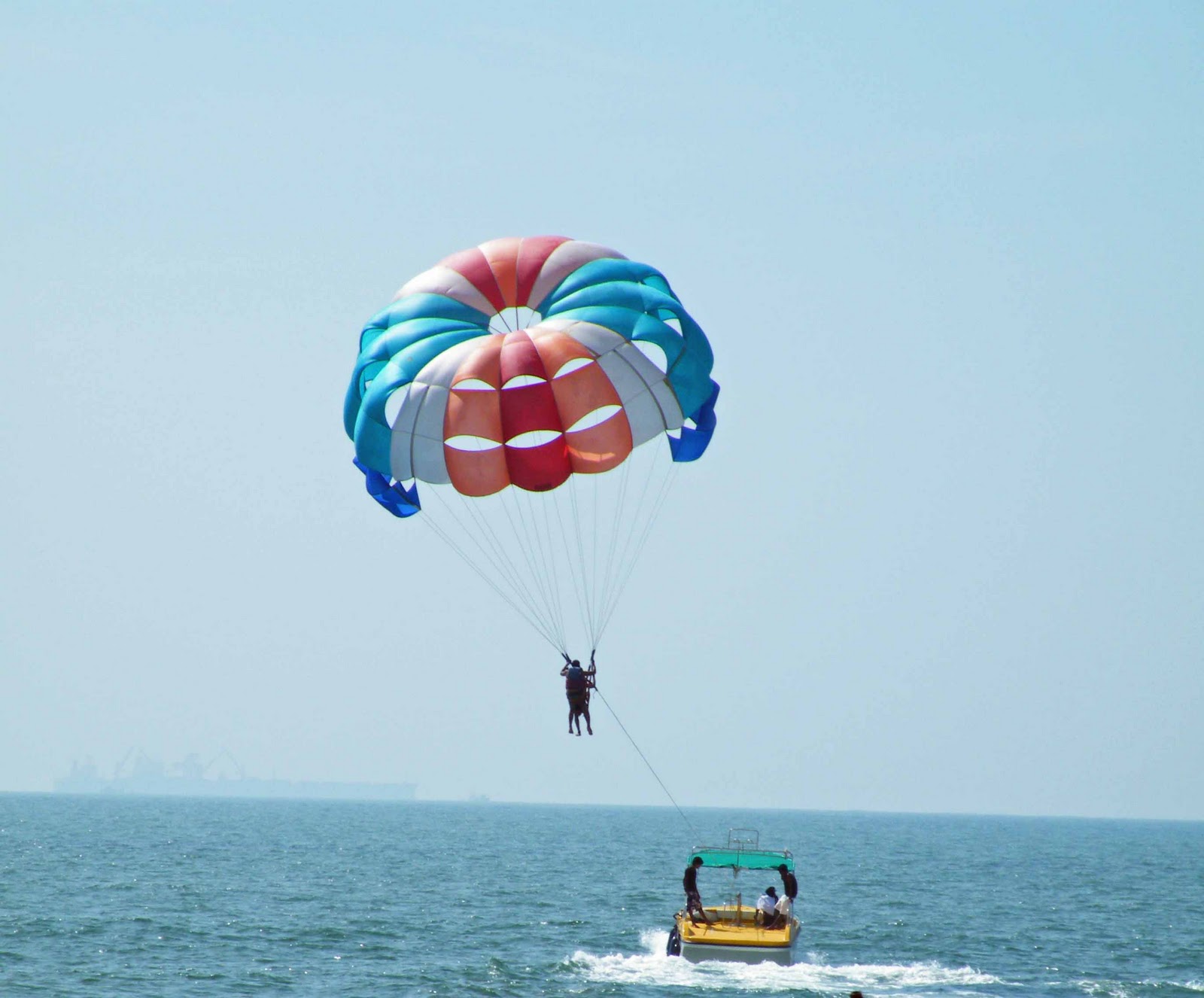 Closer to home, Goa offers you adventure with a twist. If it is water sports you're seeking, the sunshine state has plenty to offer. From jet ski rides at Anjuna Beach to rafting at the Valopi River you can have your fill of aquatic adventures and then some. You must try fly boarding at Morjim and a banana boat ride at Candolim. Parasailing is a well-loved activity here is available at most of the beaches.
Try bungee jumping at Mayem Lake surrounded by verdant hills of pristine forests for that momentary rush of ecstasy. Head to the Dudhsagar Waterfall for a chance to swim at one of the most spectacular waterfalls in the country. Goa is a trekker's paradise too! The trek that starts from Devil's Canyon is highly recommended as it takes you through dense forest over rugged terrain. Goa will certainly slake your thirst for adventure.
Rishikesh – For the Spiritual Kind
The land of spirituality and yogis offers a surprising range of adventure sports at the foothills of the Himalayas. While most head to Rishikesh for a slice of its calm and soothing environs, there are those who wish to discover its adventurous side. The adventures here almost gain a spiritual significance as you push yourself and try to enlarge your own boundaries.
Raft down the Holy Ganga for a spirit-cleansing rush of adventure. Test your fortitude with cliff jumping and try to go beyond your boundaries. Rappel down some of the most beautiful cliffsides in India or take the faster way down with bungee jumping. The Swing adds the spice of adventure to a favourite childhood activity by drooping you from a height of 83 metres. Fly over the forest floor along a zip line with the Flying Fox. Try these adventures to discover an adventurous side of Rishikesh.
Kerala – God's Own Playground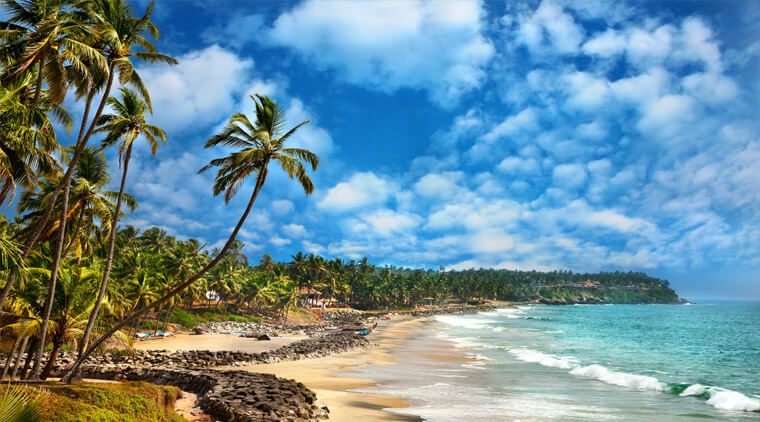 If you imagine a Kerala holiday as a laid-back exploration of its backwaters and natural beauty, you wouldn't be wrong. But there's more to Kerala than its backwaters. Nestled amidst the stunning Western Ghats, it is one of the top trekking destinations in the country. Experience the thrill of trekking through a vibrant ecosystem that lays bare its wonders for you to explore.
Discover hidden trails on a mountain bike or get a bird's eye view of God's own country with paragliding. Check surfing off your bucket list and try kayaking for a different kind of water adventure. With a treasure trove of adventure activities, Kerala is truly God's own playground of adventures.
So there you have it! These are our picks of adventure destinations for this winter holiday season. Wherever you choose to go, you will have more than your share of adventures for sure!