Best International Places to Travel in Winter
Winter is the most awaited holiday season of the year. In India, it means a relief from the stifling heat that dominates the rest of the seasons. As the mercury drops, the urge to travel rises. Some head to the hills to make the most of the winter chill, while others make a run for the beaches to soak in the warmth of the sun. However, winter is also the perfect season to go international.
The world travels during winter. While some destinations shut down for winter, others come alive during this season. Most island and tropical destinations are abuzz with visitors. Sun, sand and warmth are in demand as people take a break from winter temperatures. Travelling seems so much easier during this season. With no rain to play truant with your plans and no summer heat to stifle your travels, travel becomes effortless. If winter holidays excite you, pack your bags and get ready for these five international holiday destinations to visit this winter.
Dubai – The Vacation Playland
Sri Lanka – A Tropical Paradise
The Maldives – An Island Exotica
Singapore – Oriental Chic
Vietnam – Sensory Overload
Dubai – The Vacation Playland
Dubai seems to have it all. Wide open spaces, spotless beaches, impeccable hospitality and a scintillating nightlife. Dubai's old souks exude a calm, old-world charm that is reminiscent of simpler times, while its futuristic architecture gives a sneak peek of the things to come in the future. It is these contradictions which give Dubai a timeless character, that makes it a perfect winter holiday destination.
Where else can you can go swimming with dolphins and fly down icy skiing slopes at breakneck speeds despite being surrounded by miles upon miles of desert? Even Dubai's retail therapy comes in two flavours. The malls that host the poshest global brands promise a glitzy shopping experience, while the maze of souks that sell everything from spices to gold assure a laid-back shopping jaunt replete with bargaining and negotiations. Head to Dubai for a vacation that will bowl you over with its sheer variety of offerings.
Sri Lanka – A Tropical Paradise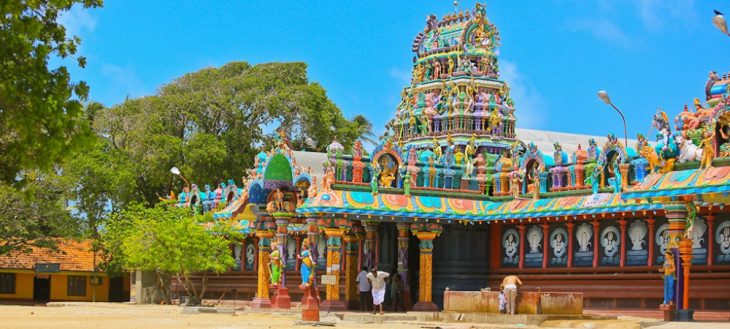 The 'Emerald Isle' in our own neighbourhood makes for a fabulous winter holiday destination. Its charming hill stations are a throwback to its colonial roots while its beaches showcase a playful side of the island retreat. Sri Lanka's biggest tourist attractions are its monuments and its abundant tropical beauty. The air in the mountains is redolent with the heady mix of its spice, coffee and tea plantations. The ocean air bears a salty tang of the ocean's warmth.
Explore the ruins at Anuradhapura, the city that was built around Buddha's fig tree. The ruins of this once-magnificent city will take you back in time. The wildlife at the Yala National Park will excite you even as the ancient rock temple of Sithulpawwa will awe you with its simple beauty. Interact with aquatic life at Mirissa, the country's largest fishing port, as you go dolphin-watching. Plan your vacation carefully to enjoy the best of what Sri Lanka has to offer.
The Maldives – An Island Exotica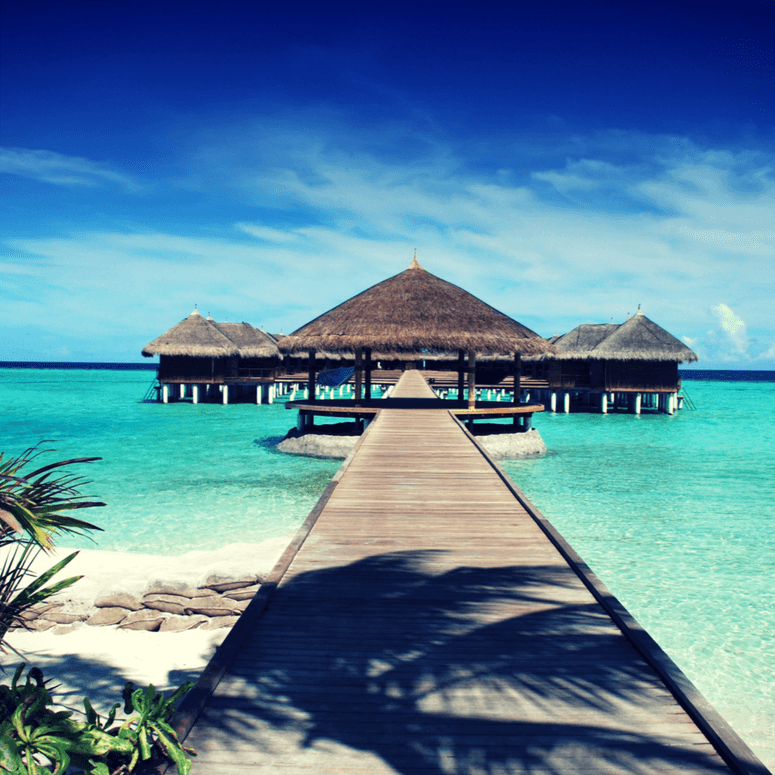 If you're searching for an idyllic island vacation, look no further than Maldives. This tiny island nation will indulge your every whim and offer you much more than you'd ever imagined. The sparkling blue waters will hold your heart forever. The warm island hospitality will pamper you and the cosy ambience will spoil you. Winter is an especially good time to visit the Maldives as the sun's heat is calmed by the relative cool of the season.
The resorts in Maldives invite nature indoors and make it a part of the experience. The family-friendly beaches are ideal getaways for active families. By night, the beaches transform into intimate islands of privacy that are best enjoyed with a campfire barbecue and the company of a loved one. Go scuba diving amidst spectacular coral reefs or get your heart pumping with enthralling water sports. Whatever you decide to do, Maldives will make sure you enjoy your winter sojourn.
Singapore – Oriental Chic
The home of the Merlion is a swanky holiday destination that will mesmerise you with its futuristic skyline and cultural diversity. The 'City in a Garden' offers an eclectic holiday experience. Singapore has a rare aesthetic beauty that is a wonderland of delights. The gardens outside the Marina Bay Sands showcase a slice of nature in the world's largest indoor flower garden.
Take a walk amidst the "Supertrees" at the Gardens by the Bay and admire their exquisite beauty. The Sentosa Island is a treasure trove of entertainment that will take you along on a fascinating ride. Get up close with wildlife at Jurong Bird Park and Singapore Zoological Garden. Grab a first-row seat to experience movie magic at Universal Studios. With such a fun-filled itinerary, Singapore is a traveller's delight.
Vietnam – Sensory Overload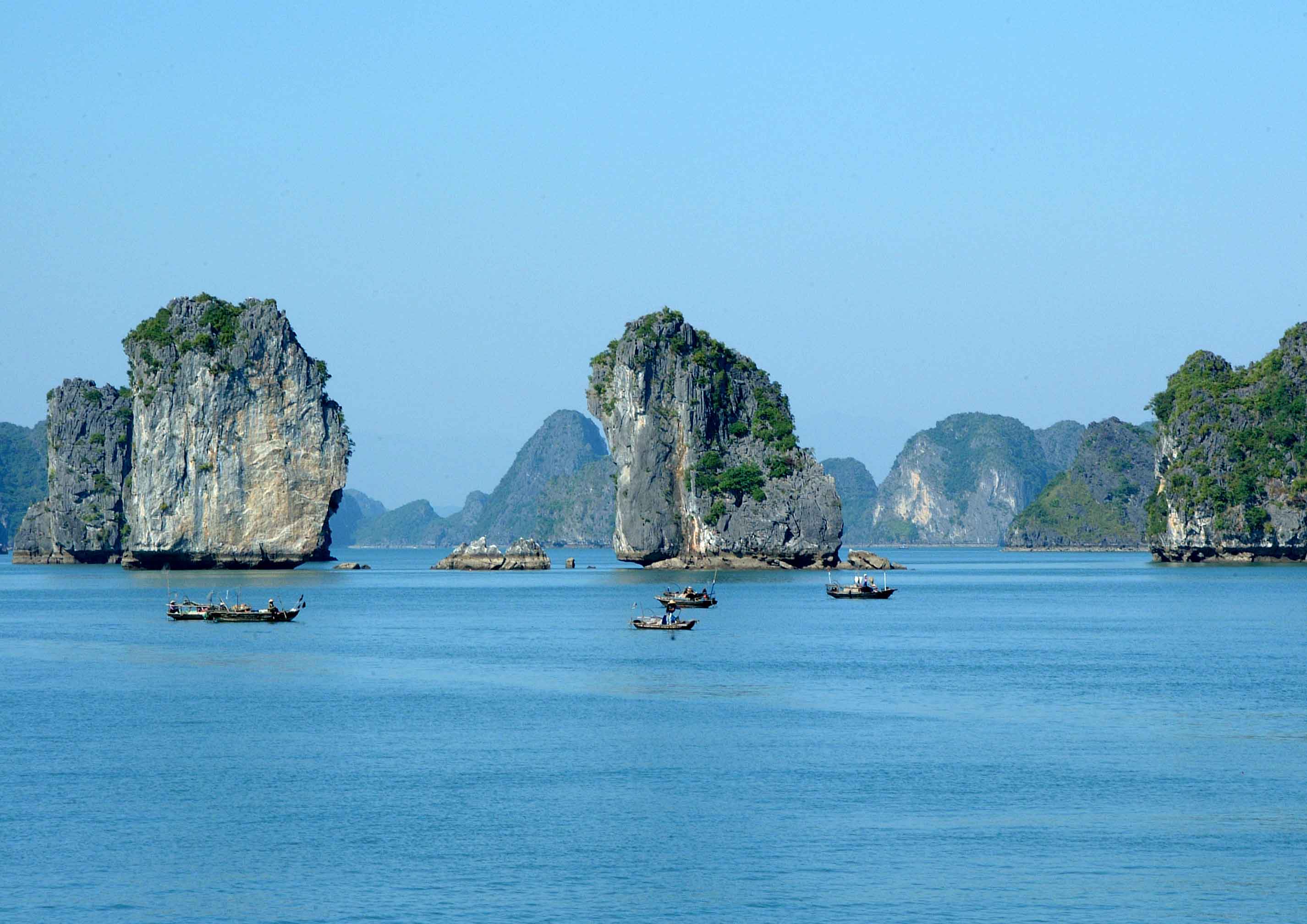 Vietnam is a fascinating country that is blessed with bountiful natural beauty and multi-cultural harmony. The cultural melting pot is a foodie's delight as multiple culinary cultures take on a local twist. The densely packed cities are a stark contrast to its open outdoors. There's an underlying order to the utter chaos that rules its cities. The sights, sounds and smells might just overload your senses.
From kite surfing at Mui Ne to exploring the country's history at its monuments, Vietnam has a plethora of delights on offer. Its tree-lined boulevards are an inheritance of its colonial past. Its vibrant street food culture is an integral part of the Vietnam experience. If you're looking for thrills and chills during your next winter vacation, head to Vietnam.
These international destinations will offer you a winter break you deserve, without having to travel too far. They will pamper you, excite you and give you a chance to let your hair down. So, what will it be, a futuristic vacation in Dubai or a cultural jaunt in Vietnam? Have you made your choice yet?