Best Pool Villas of South India for Your Next Vacation
A vacation amidst nature – with perfect weather conditions and luxurious amenities to fulfill your need is what one imagines for a holiday. And to make it more beautiful and romantic, you have your own private pool and jacuzzi. How's a pool villa for a honeymoon vacation or for an anniversary. These pool villas of South India are the epitome of escape that one needs for a perfect vacation.
List of Pool Villas in South India
Chikmagalur – Java Rain Fika
Coorg – A premium Ibnii
Coorg – Cliff Resort
Coorg – Evolve Back
Coorg – Private Pool Villam Paddington Calista
Coorg – Taj Madikeri
Coorg – Tamara Eden Lotus Cottage with Private Jacuzzi
Kollam – Fragrant Nature
Wayanad – Vythiri Pool Villa
1. Chikmagalur – Java Rain Fika
At a distance of about 4-hour drive from Banglore and 3-hour drive from Mangalore, resides a new destination for luxury holidays – Java Rain Resort. Java Rain has 20 villas with spectacular views of Baba Budan hills and Chikmagalur town.
2. Coorg – A premium Ibnii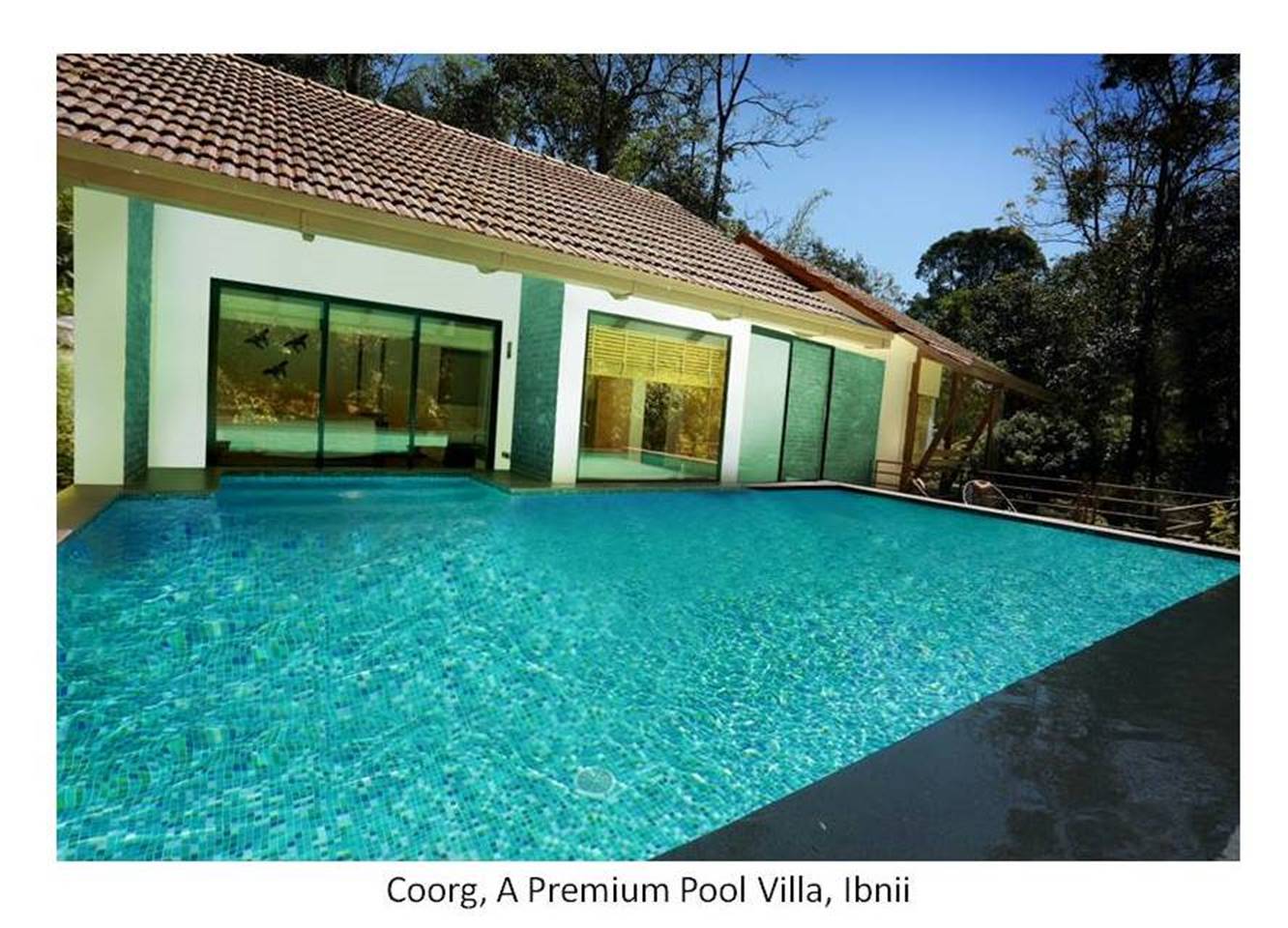 With beautiful exotic interiors, a private infinity pool, jacuzzi, Ibni offers the best escape from your daily routine. You can enjoy the evening stroll to a coffee plantation, or escape to thick woods and evergreen canopy of the forest, or sit back and enjoy fishing in freshwater lakes.
3. Coorg – Cliff Resort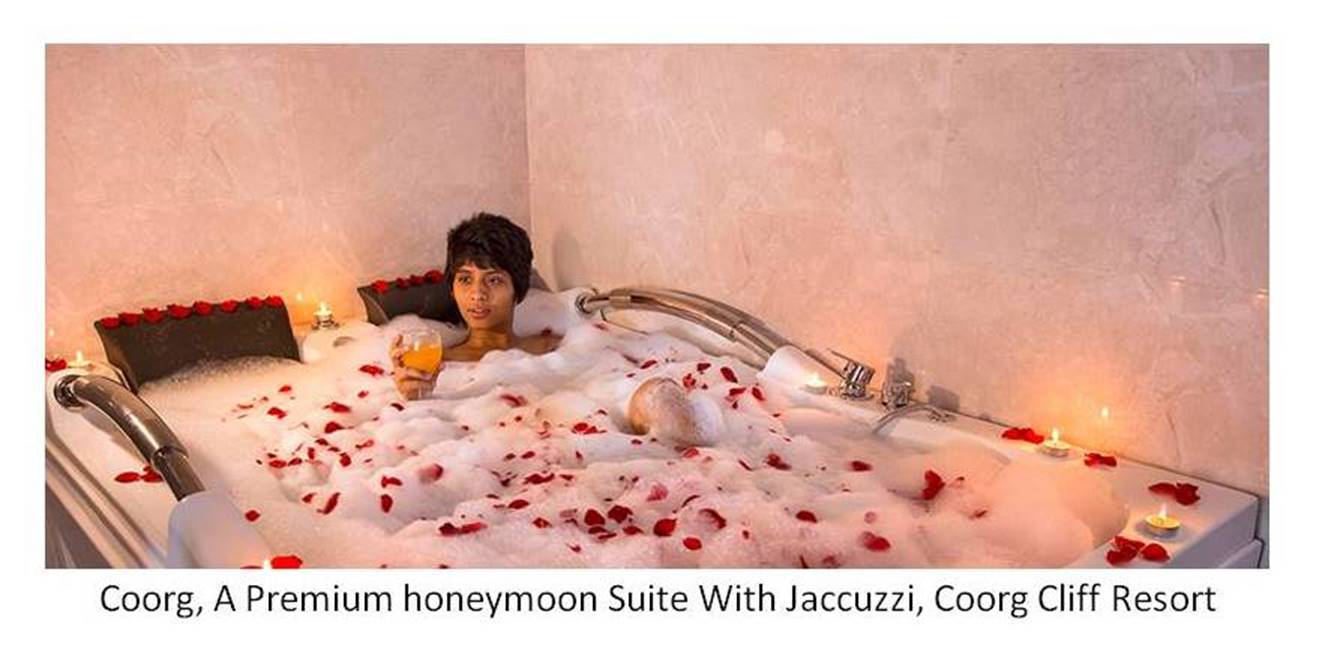 Situated at a height of more than 3000 ft, and with plenty of facilities and activities to do, Cliff resort is a perfect resort for next vacation. Coorg Cliff resort is about 240 km from Bangalore, 188 km from Mangalore, and 100 km from Mysore. So no matter where you are in South India, Cliff resort is just a drive away and a perfect pool villa vacation.
4. Coorg – Evolve Back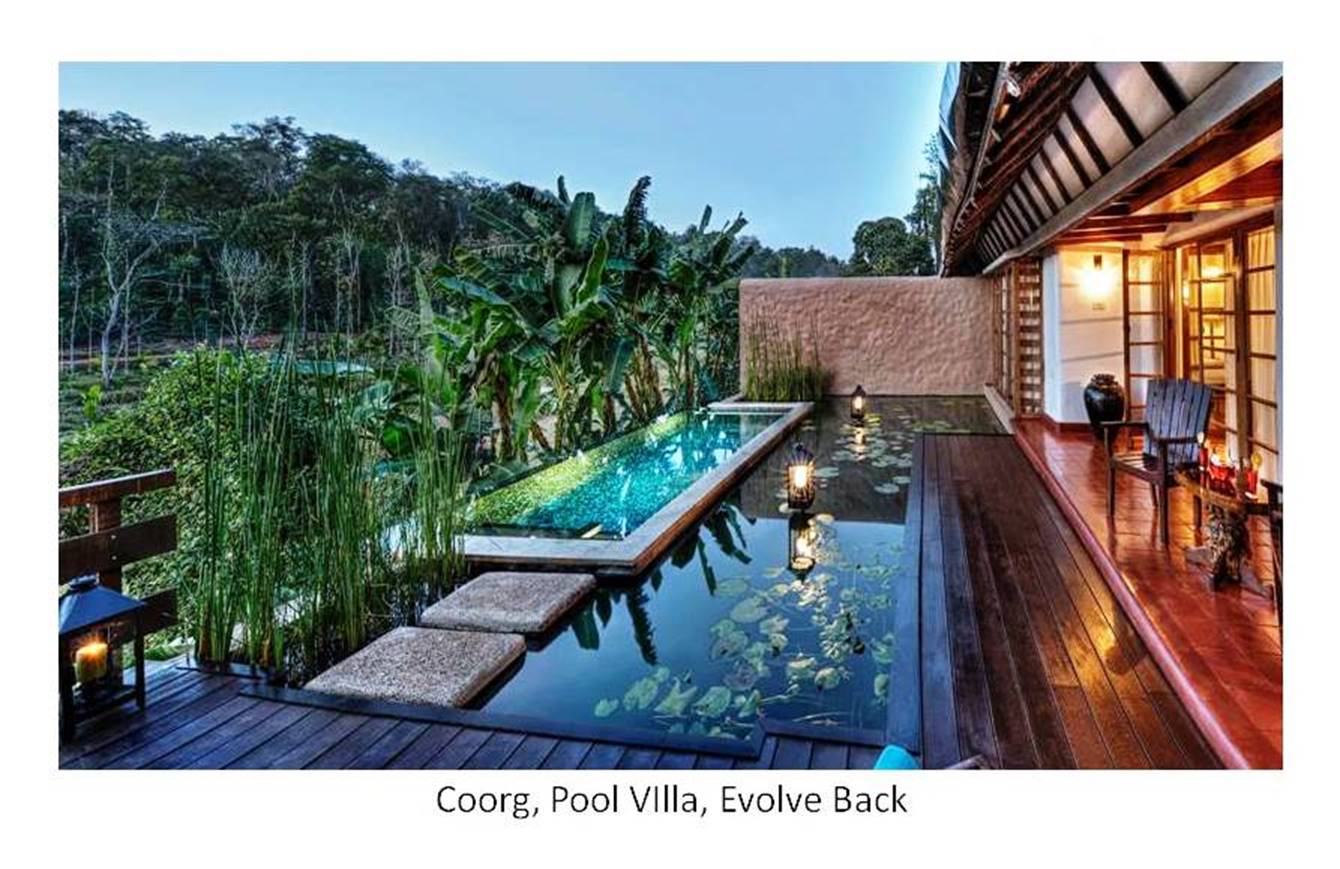 Evolve Back is your ideal getaway destination that can be reached easily from Bengalore, Mysore or Mangalore. Evolve Back offers you nature activities like bird watching, village visit, plantation walk, etc. You can choose from four different pool villas for your stay. Each of these is designed to make your holiday a luxurious and memorable one.
5. Coorg – Private Pool Villam Paddington Calista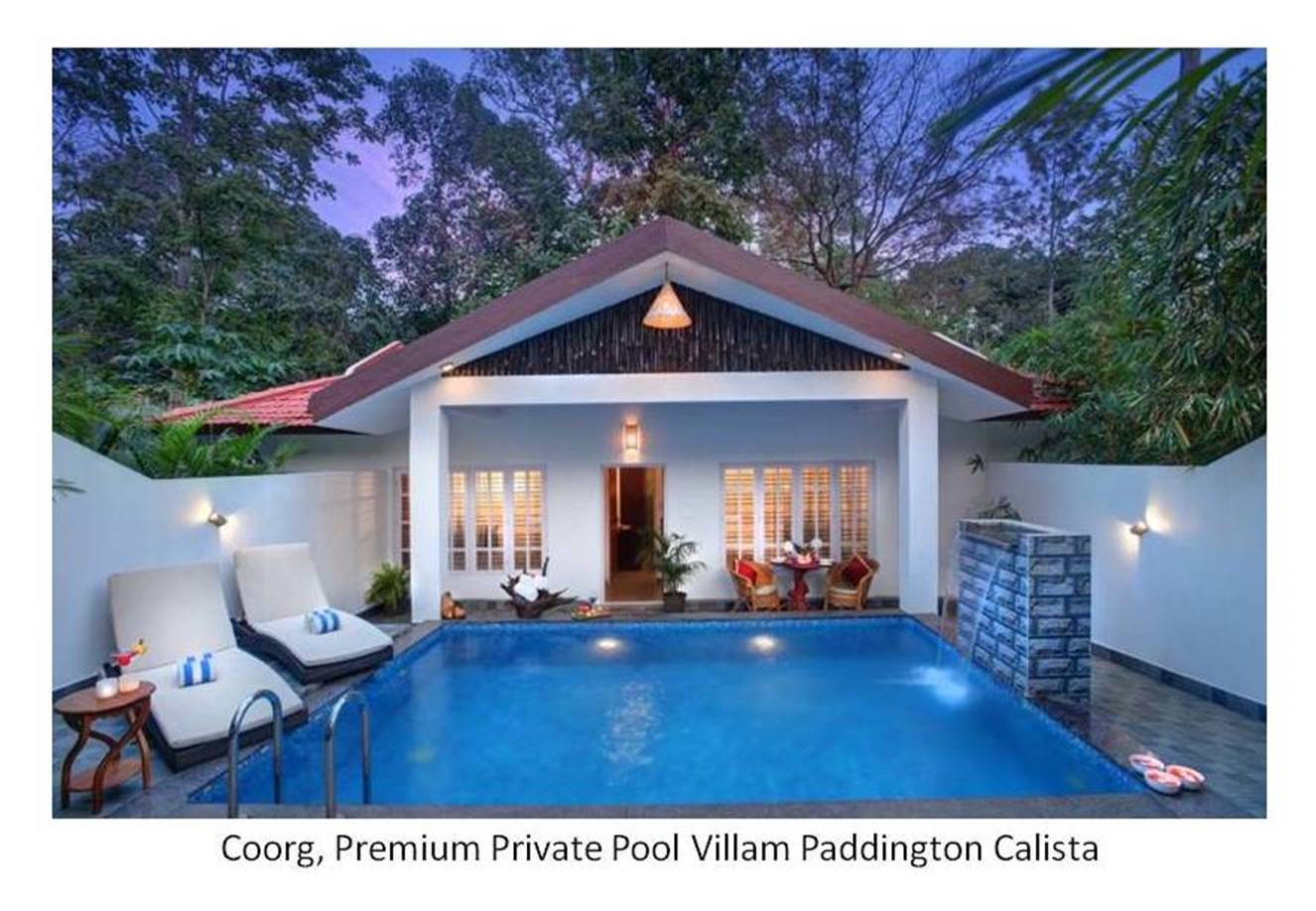 Calista means 'she that is most beautiful' in Greek. This villa offers an independent bedroom with a Jacuzzi, a stylish bathroom, and a private swimming pool. This makes The Calista villas at Paddington Resorts your perfect destination for your loved ones and family.
6. Coorg – Taj Madikeri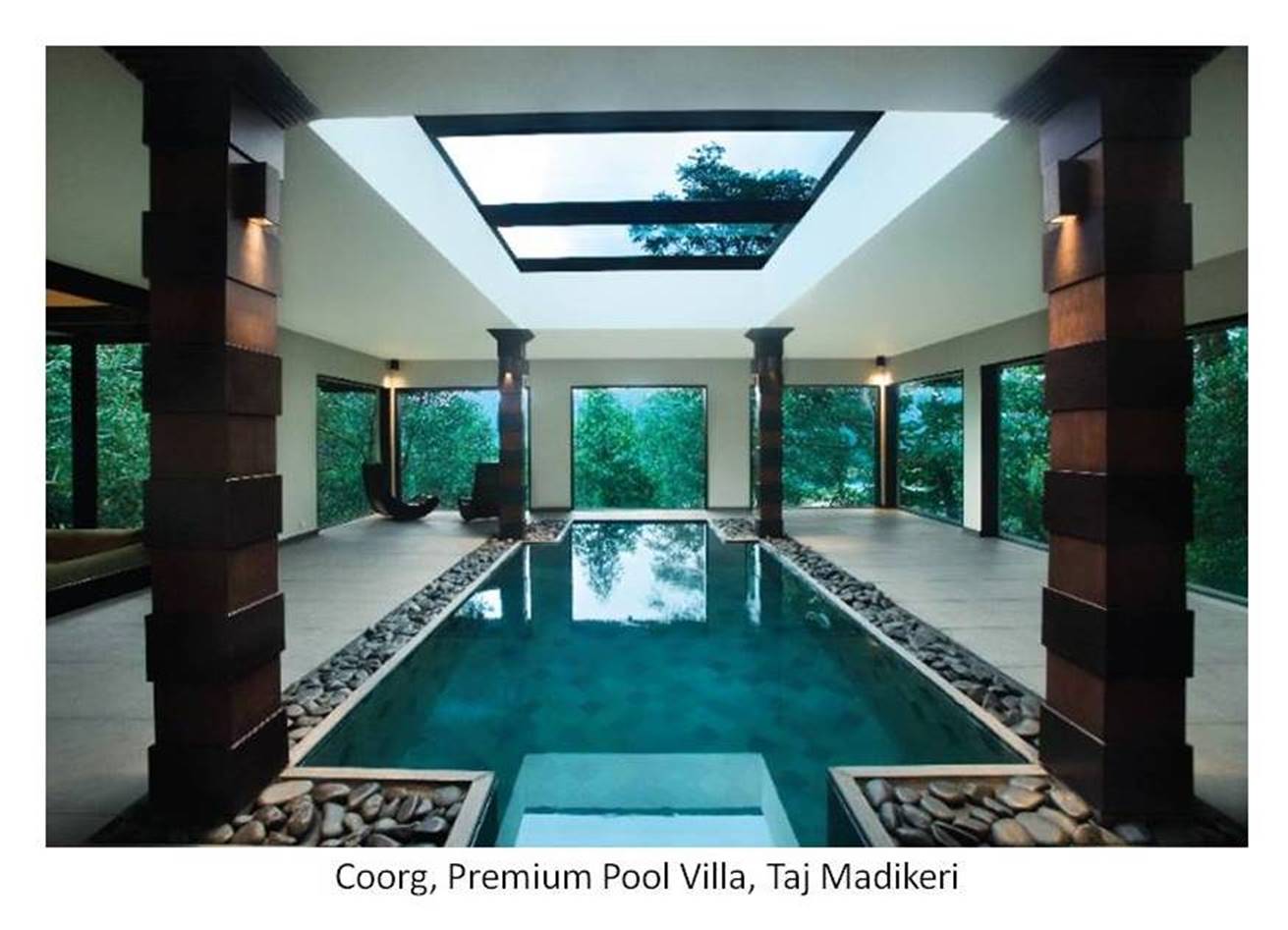 With a spread of more than 180 acres of rainforest and hundreds of species, Taj Madikeri offers more than just a pool villa vacation. With enchanting entrances, rooms opening to the central courtyard, temperature-controlled infinity pool, Taj Madikeri is a great fit for any of your holiday need.
7. Coorg – Tamara Eden Lotus Cottage with Private Jacuzzi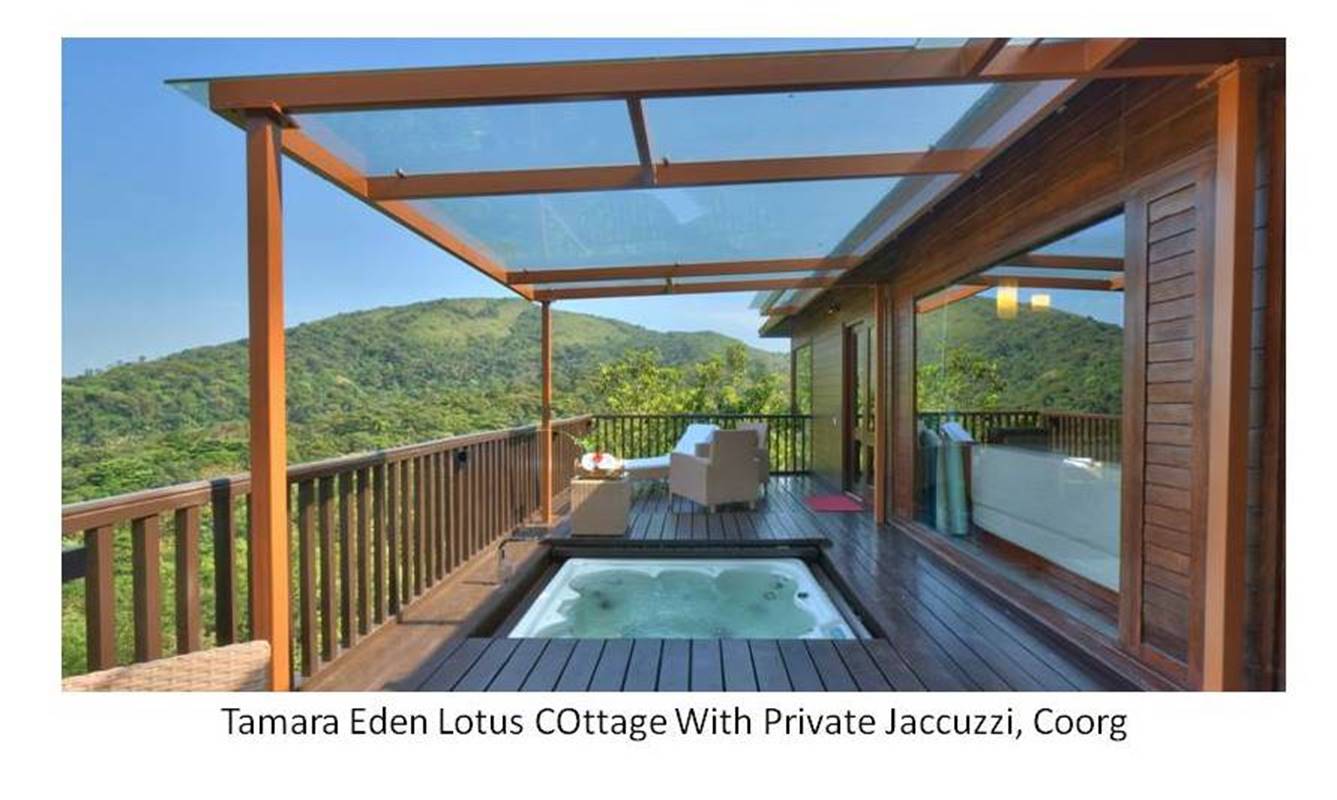 Imagine lavish interiors, an expansive living room, a private sundeck, and a private jacuzzi to spend your evening. Now, what else can be a perfect evening? Tamara Eden Lotus offers this pool villa and much more to make your vacation a memorable one.
8. Kollam – Fragrant Nature
Located at the backwaters, Fragrant Nature offers premium and authentic experiences to the discerning traveler. And a private pool villa is an ideal getaway for couples on honeymoon and anniversary. Fragrant Nature offers a private balcony, a private pool and a picturesque setting is just perfect for your next trip.
9. Wayanad – Vythiri Pool Villa
Vythiri Pool villa gives your vacation a feel of a fresh and romantic vibe. Bedroom equipped with glass and wooden flooring on the top and private swimming pool on the basement floor along with plenty of amenities are ample reasons to book this resort.