Best Things To Do In Šibenik, Croatia
Some posts contain compensated links. Please read this disclaimer
for more info.
Written by Bram from the travel blog Travel. Experience. Live
A coastal city that has endured nearly a millennium of scorching temperatures, sustaining a few wars, being beaten by the waves and whipped by relentless winds, Šibenik remains as vibrant as ever. How did it survive?
For one, its residents are incredibly resilient, for neither war nor climatic event could prevent them from saving and, if necessary, rebuilding their city. Second, the entire city is made of stone, which, of course, helps a lot.
Šibenik consists of stone buildings, stone stairways, rock cliffs, cobbled streets, and stone arches. It is built on rocks and constructed with rocks. Šibenik is a city of sun, sea, and stone, a unique combination of characteristics that make this a city unlike any other in Croatia.
Additionally, this proud city is the only one on the Croatian coast that was built by Croats—Split and Dubrovnik, for example, were founded by other cultures.
As the third-largest city in Dalmatia, Šibenik makes for a strongly recommended destination on this spectacular stretch of Adriatic coastline. This city is filled with incredible historical sites, beautiful seaside hang-outs, and quaint alleys and squares—just what you may expect from a medieval coastal city in Croatia.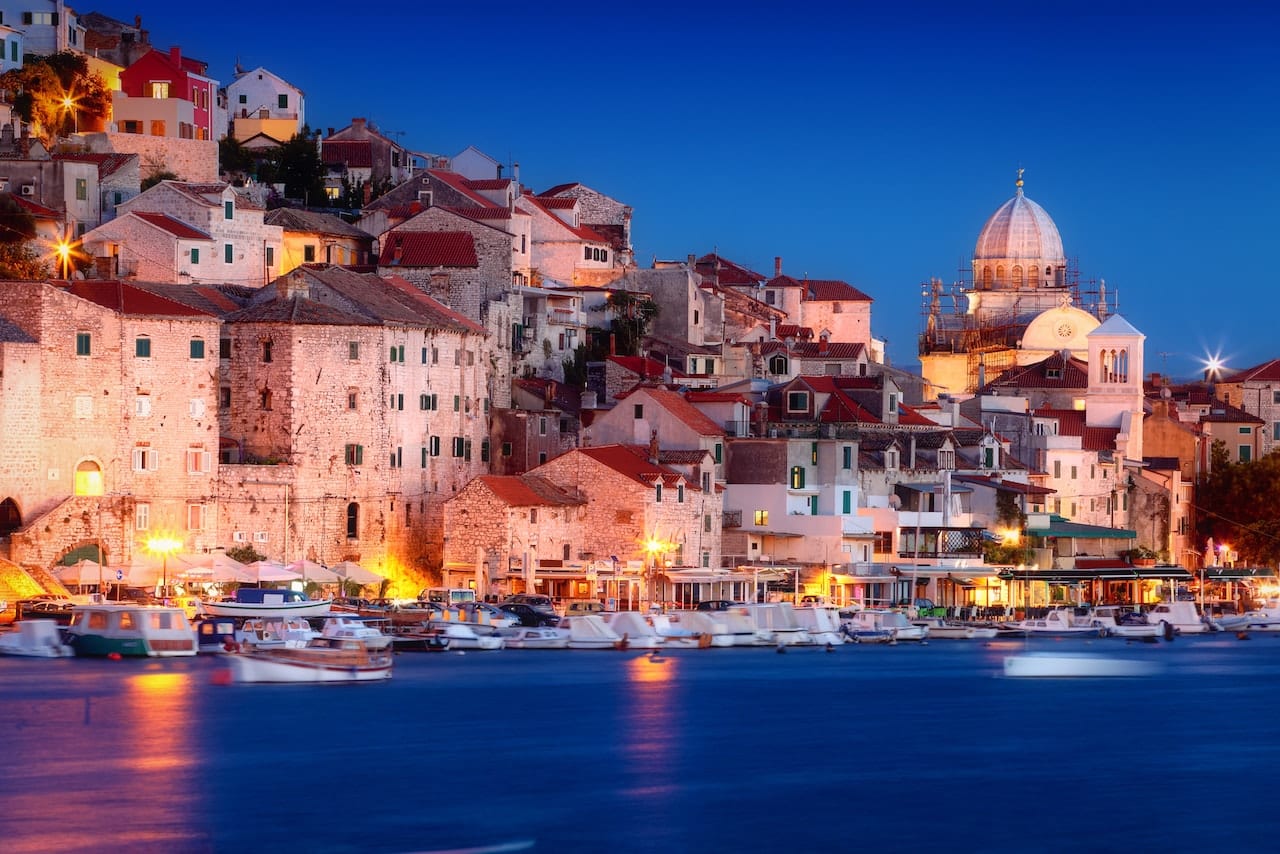 So grab yourself a room at one of these great accommodations in Šibenik, then head out to see these sights!
City Hall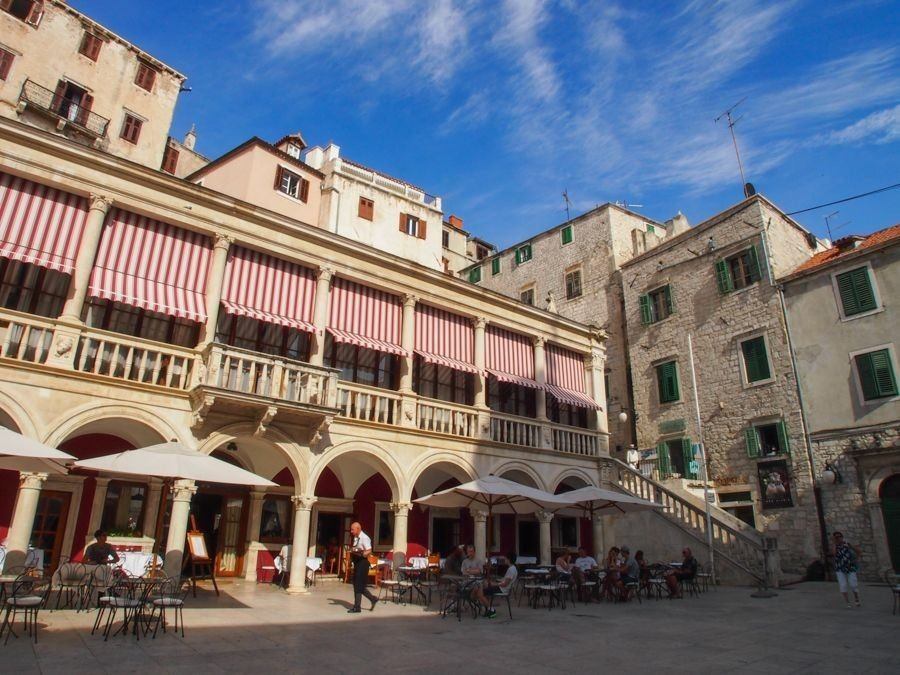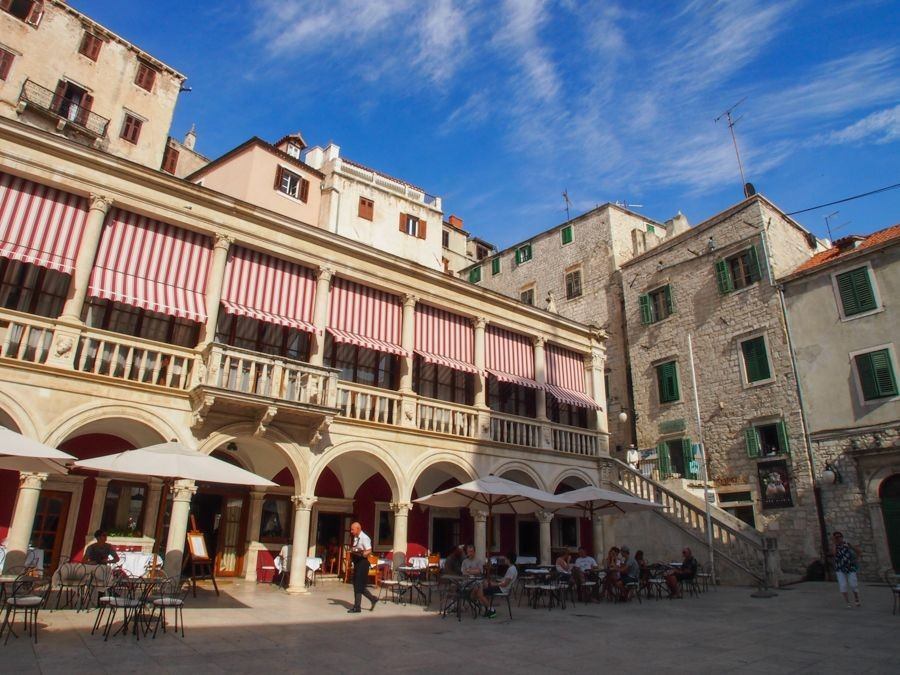 A strikingly harmonious Renaissance building situated on the Republic of Croatia's medieval Square in the very heart of the city, the City Hall of Šibenik was constructed between 1533 and 1546. Its beautiful façade is made up of columns and arches, a balustrade, and a balcony. The ground floor is home to a wonderful local restaurant, the outside terrace of which provides an extraordinary view of the Cathedral of St. James (see below).
Although the City Hall was entirely leveled during an allied air raid in 1943, it was meticulously rebuilt and now looks exactly like it did before World War II.
Krka National Park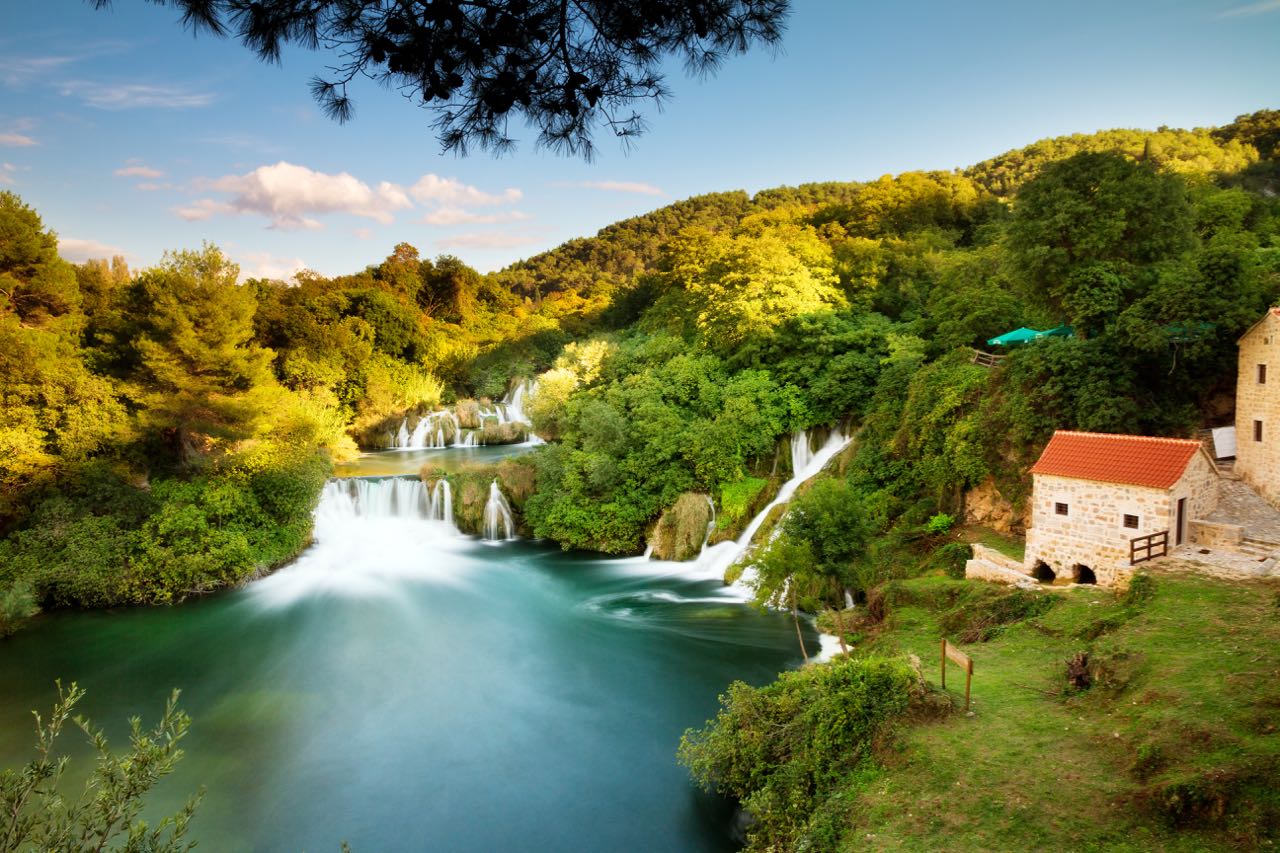 Not technically located within Šibenik, but definitely close enough to be considered a local highlight, Krka National Park lies merely a few kilometers to the northeast of the city—about 15 minutes by car from the city center. This superb national park protects a section of the Krka River and the woods that occupy its banks. It is truly exceptional in the sense that it's a national park for more than one reason. The many types of activities in the park range from educational and scientific to recreational, touristic, and cultural.
What sets this park apart is its large number of waterfalls and cascades, most notably Skradinski Buk. Krka National Park's star attraction, this downright spectacular waterfall can be seen on boardwalks that encircle it—and lead visitors past, over, and along many other waterfalls, streams, and lakes. Moreover, you can swim in the natural pond underneath the waterfall, which is absolutely amazing—swimming is, for example, not allowed anywhere in Plitvice Lakes National Park, a similar but more famous and more popular Croatian national park.
There are a few entrances to Krka National Park, but the recommended one—that is, the one closest to Skradinski Buk—is the Lozovac entrance. The entrance is clearly signposted along all approaching roads, the main one of which is the A1 expressway. There's free parking.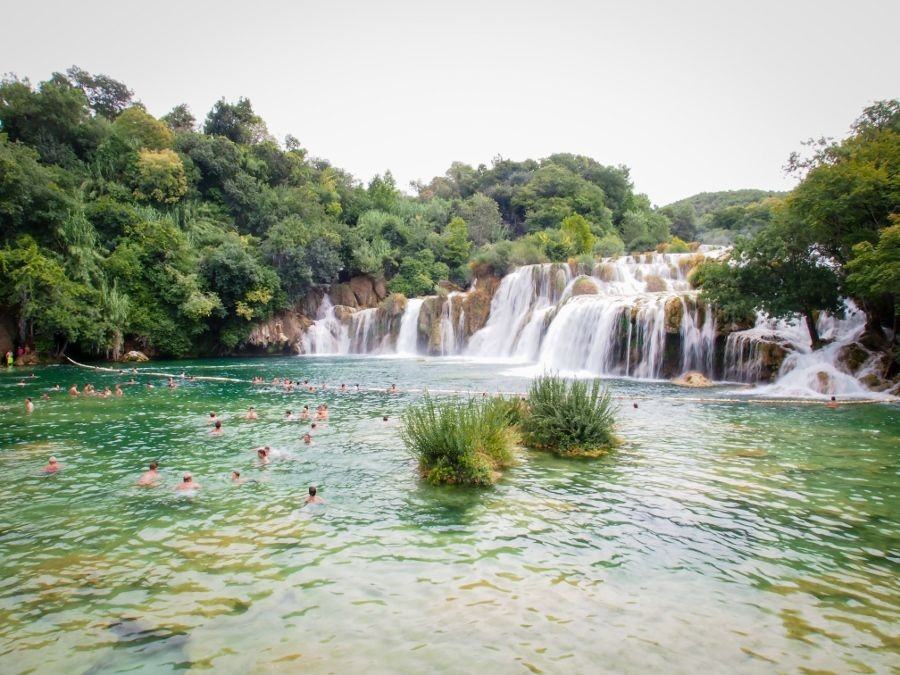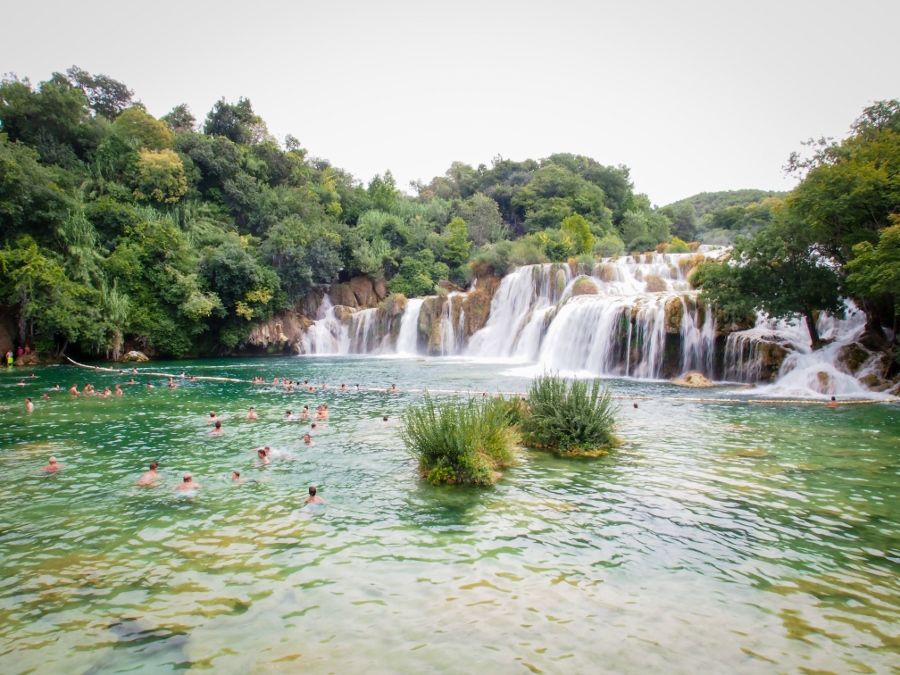 Stone Streets and Quaint Squares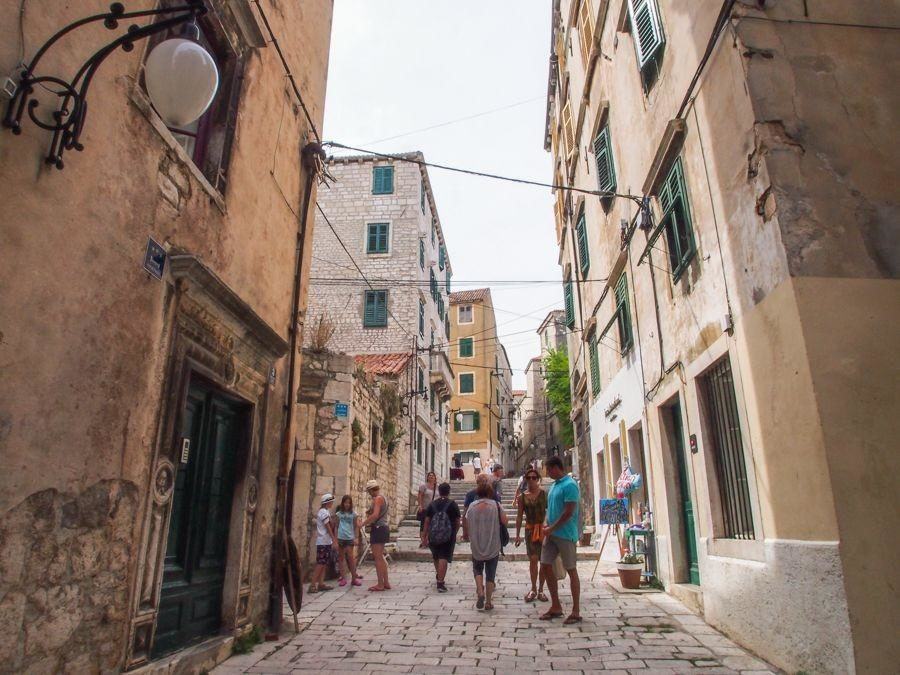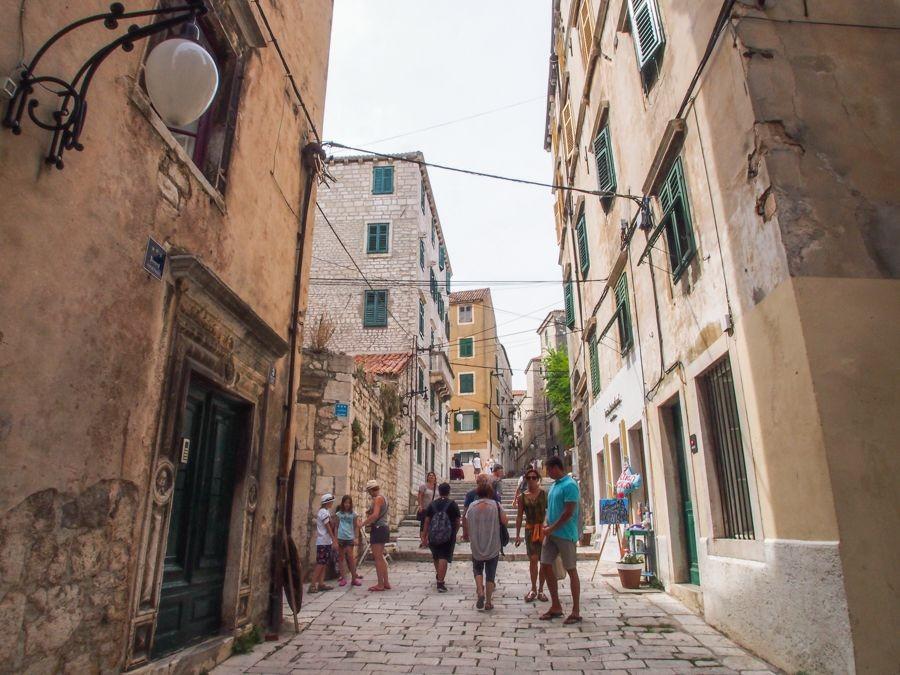 A fun thing to do in Šibenik is walking around aimlessly. Its medieval heart is completely car-free—the streets and alleys are too narrow for car traffic—and allows people to explore, discover, and wander at their leisure. The historic city center comprises a few different areas, known as Grad, Dolac, and Gorica, which all neighbor one another.
These areas are chock-full with historic sites, ranging from ancient churches to palaces and mansions to townhouses. Everything, of course, is made from stone. A maze of paved and cobbled streets connects all these attractions; sometimes, the streets pass underneath a beautiful arch or even through a tunnel. Because the city was built on a rocky coastal area, there are some elevation changes as well, which are conquered by—you guessed it—stone stairways.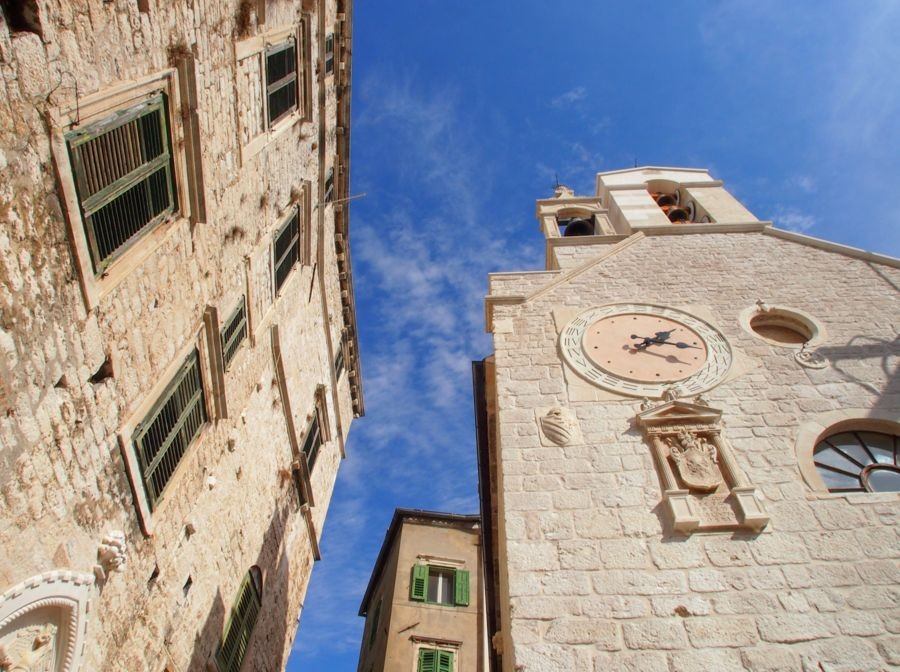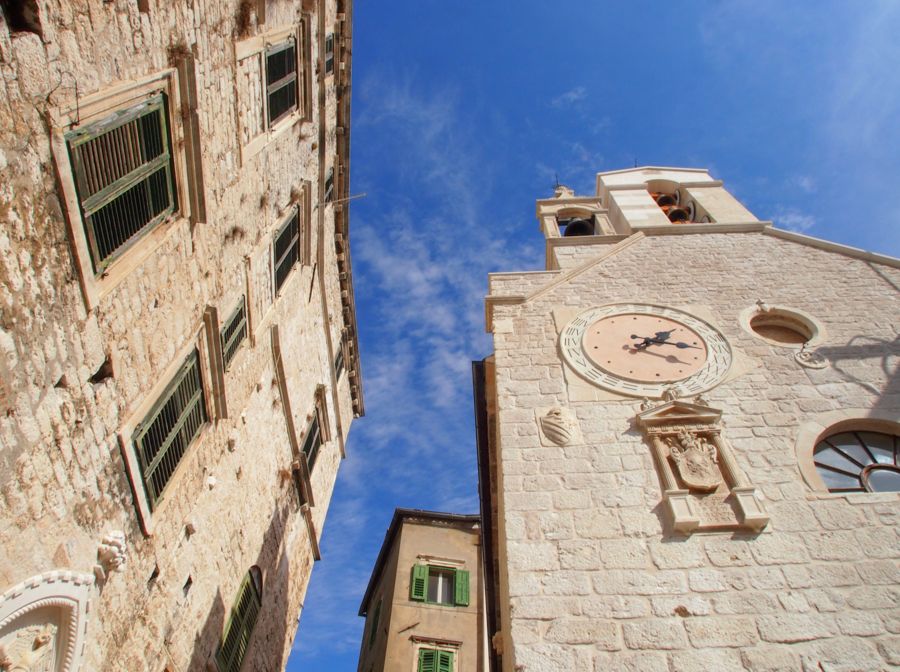 Four Fortresses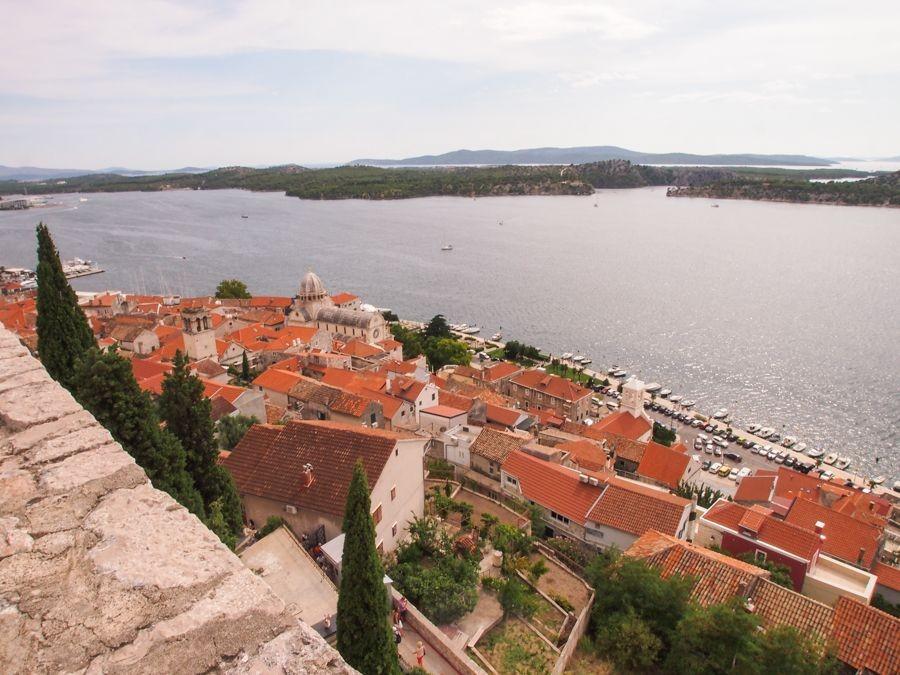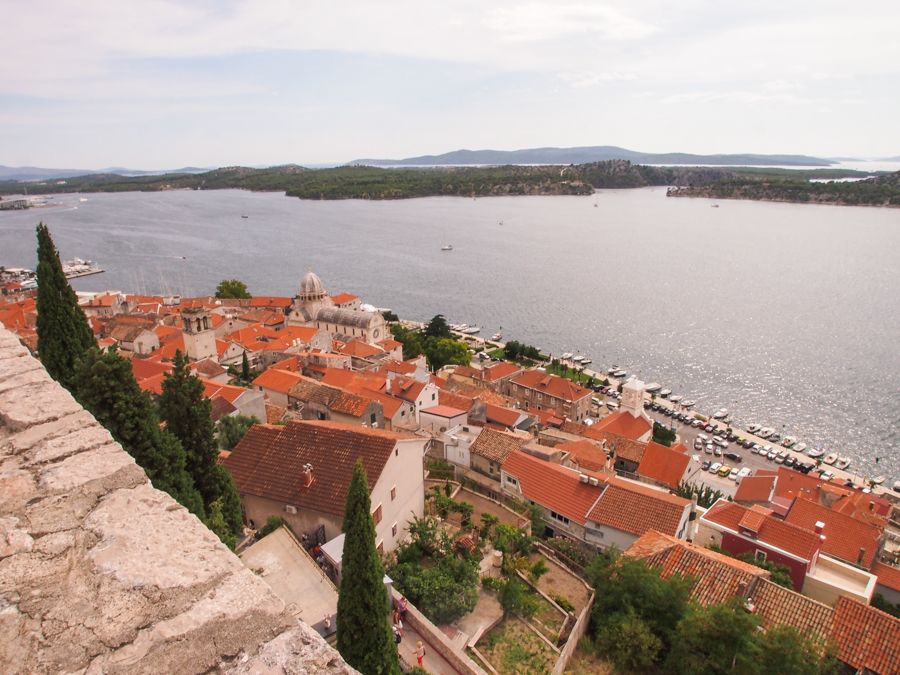 Šibenik has always had a strategic position in the Adriatic Sea. This military advantage made it a much-desired city by the larger Mediterranean powers. The city rulers anticipated that and erected several mighty fortresses, built fortified city walls, and constructed commanding towers. Nowadays, the fortresses are the best-preserved remains of this once-mighty fortification system.
There are four fortresses in the city of Šibenik—the Fortresses of St. Nicholas, St. John, and St. Michael, and the Fortress Šubićevac—all of which were built between the 15th and 17th centuries.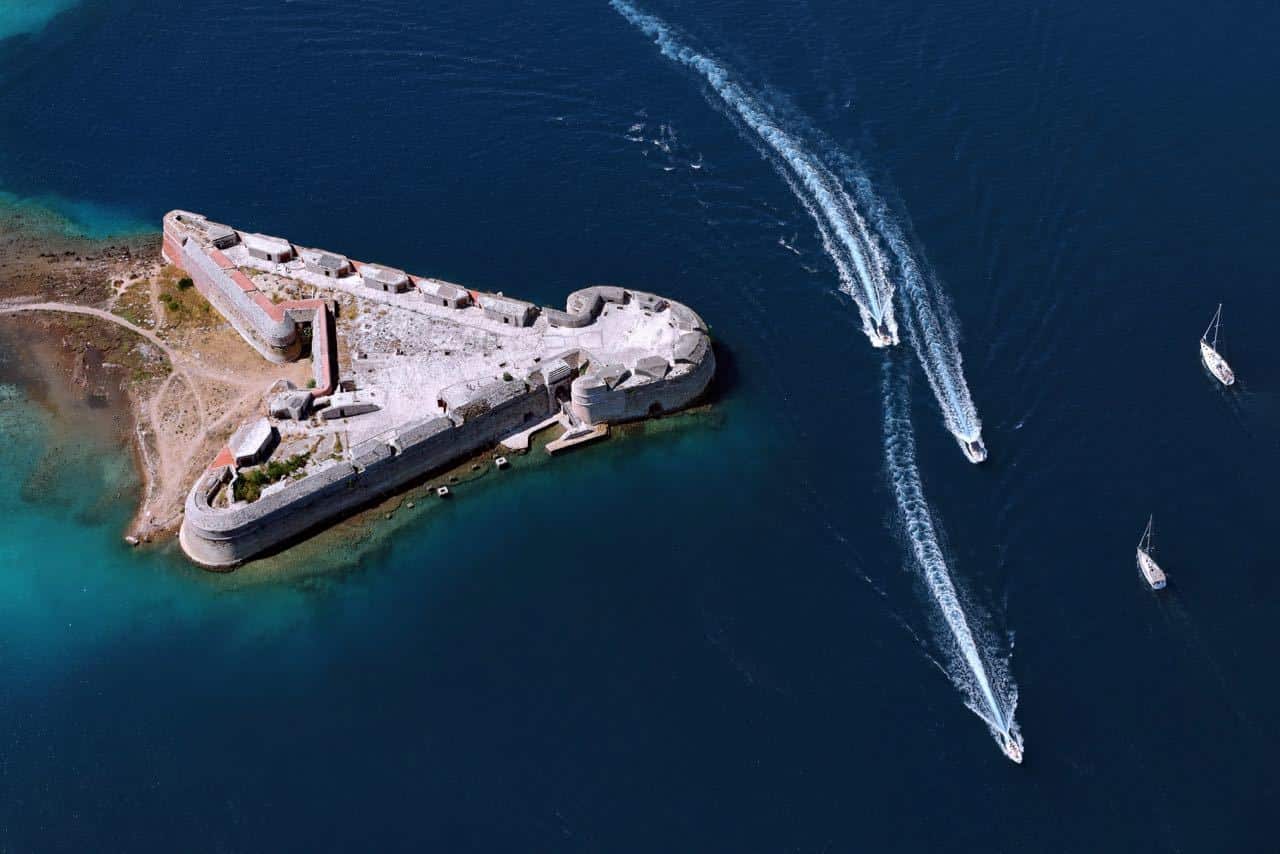 While they are all definitely worth visiting, the Fortress of St. Michael is imposing because it houses a concert and theater venue at its top. Overlooking Šibenik and the islands in the Adriatic Sea, it is one of the most scenic places to attend a performance in Croatia.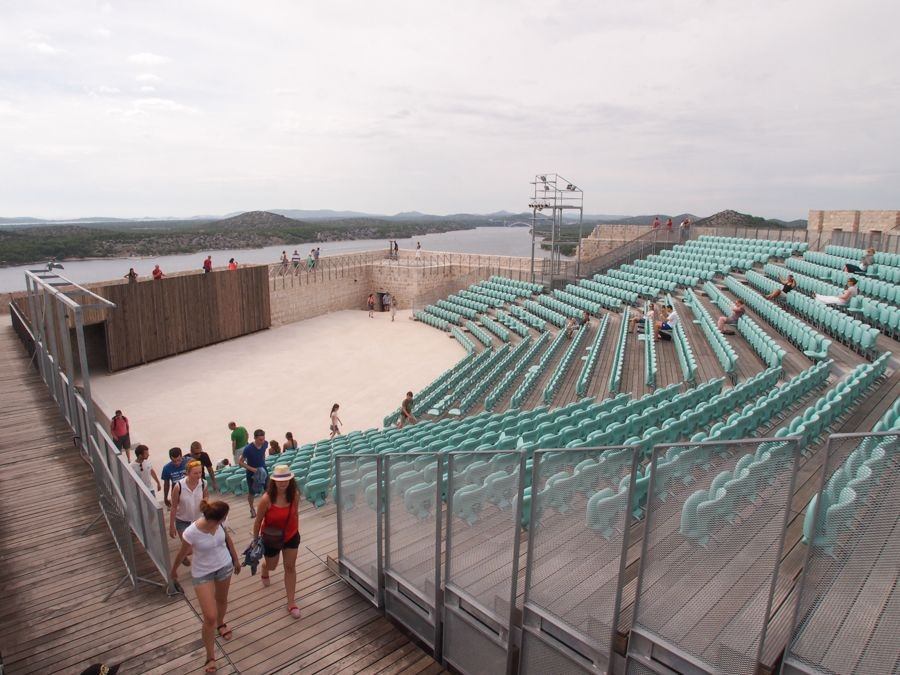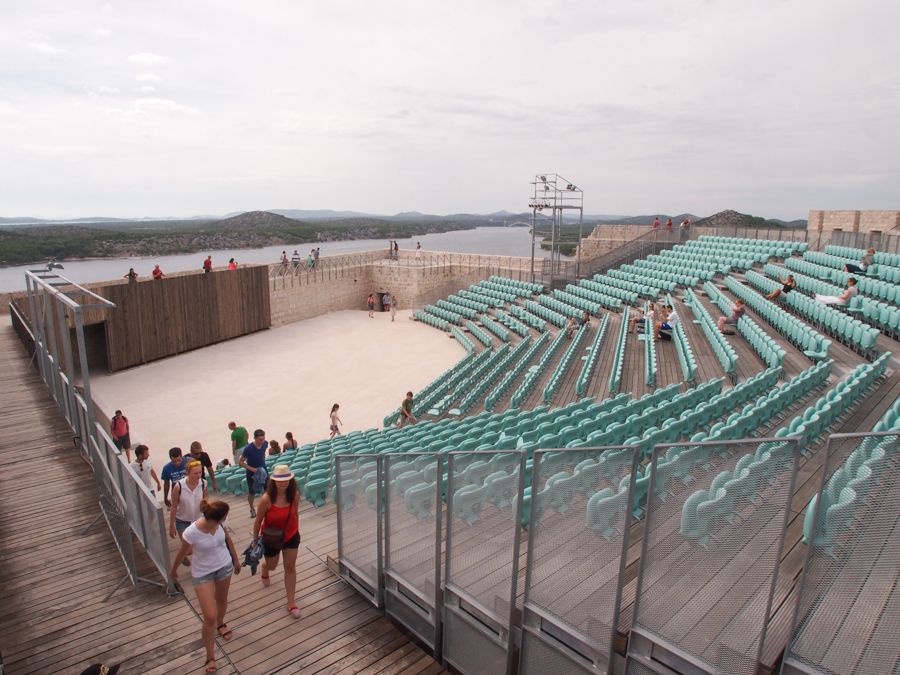 Cathedral of St. James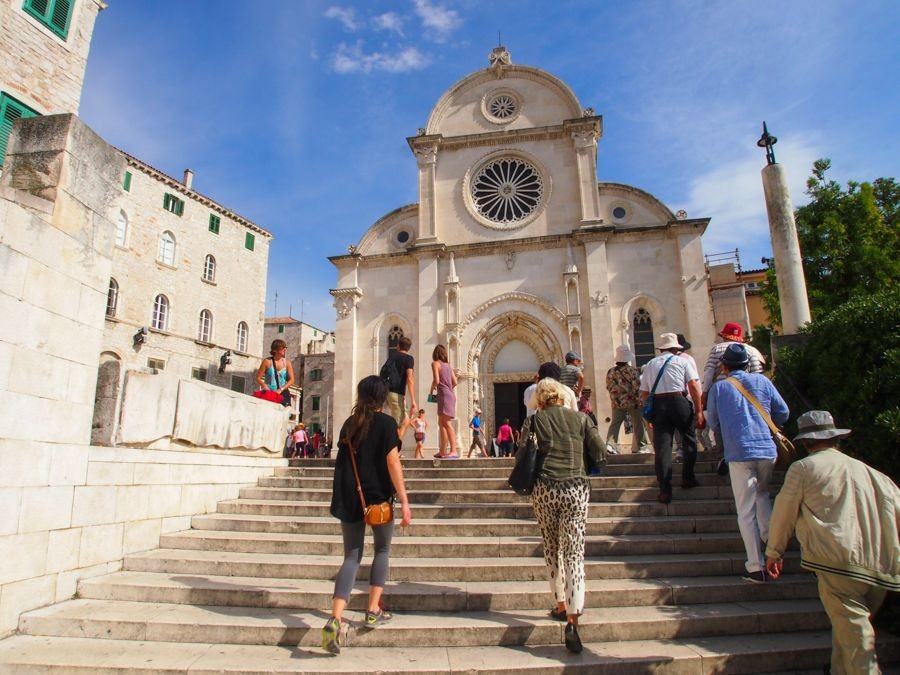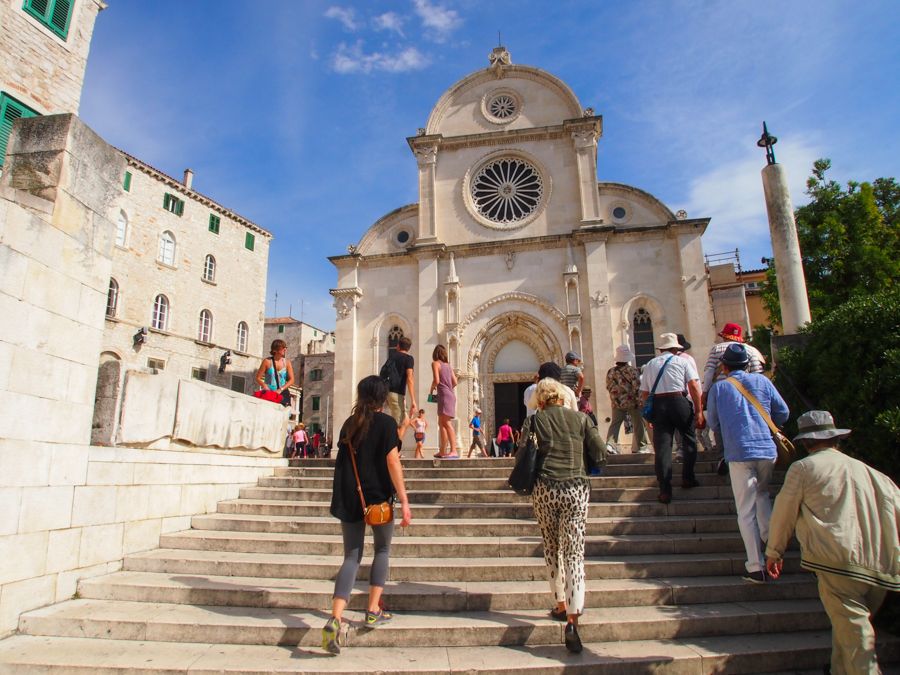 The number one attraction in Šibenik is the Cathedral of St. James. A stunning and stylish building, this magnificent cathedral was built in the 15th and 16th centuries and can be said to be one of the most significant monumental cathedrals in Europe. It wouldn't be Šibenik if its cathedral weren't built entirely from stone—in fact, it is the only cathedral in all of Europe that has been constructed with only stone. And did you know it was featured on Game of Thrones?
Additionally, it was also the very first structure in Europe to be constructed with inter-grooved stones. And that's not all. The Cathedral of St. James is also the only European building of which the interior shape corresponds entirely with its exterior features. It would by no means be a stretch to state that the Cathedral of St. James can be considered to be the most important Renaissance building in Croatia.
It is truly an absolutely extraordinary building, a vast stone monument, that is one of the top sights on the entire Dalmatian coast.  UNESCO recognized the cultural, architectural, and historical significance of this cathedral when it declared it World Heritage in 2000.
How To Get To Sibenik

Fly:  The closest airport to Sibenik is Split airport, which is located 56 kilometers away. You can also find cheaper flights to Zadar Airport – which is 80kilometerss. Once a the airport, your best option for getting to Sibenik is to rent a car and drive or hire a private transfer. 
Bus:  Intercity buses are very accessible in Croatia. Wherever you are in the country, you'll be able to reach Sibenik by bus.
Did we miss your fave spot in Šibenik? If so, what other things to do in Šibenik would you suggest to anyone going there?
Share