My Trip to Mookambika Temple – Kollur, Karnataka
A long cherished plan, we wanted to visit Mookambika temple and booked train till Mookambika road. As we had to utilise weekend we have booked Ojha express from Aluva, which started at 8.30pm. The train travel is of excitement to children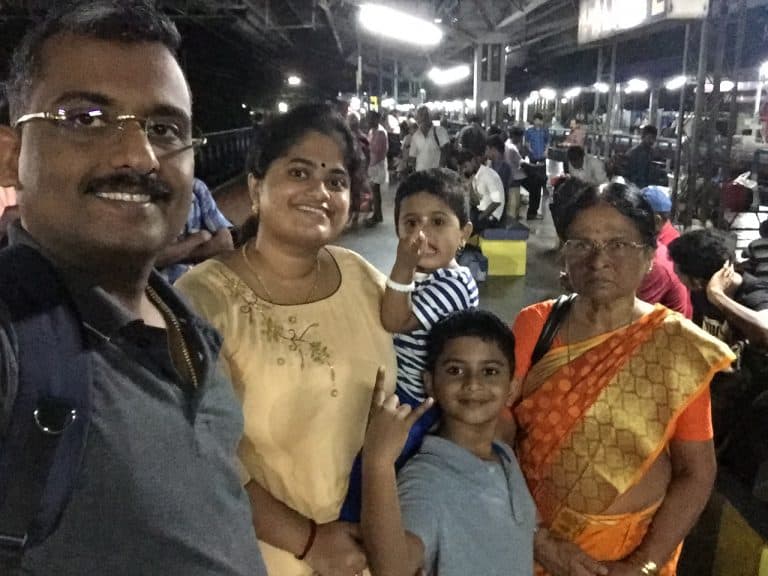 Okha expresses   Reached at  8:40 PM. 
We  reached Mookambika Road by 7:30 AM next day. We had our breakfast from The  vegetarian hotel at railway station. To reach Mookambika Temple we need to travel 30 km either you can catch auto rickshaw which costs Rs.500 or omni for 700 or Tata Sumo for Rs.900.  You can even travel by local bus. Bus station is just 2 km from railway station. We hired Tata sumo and reached Temple by 8:30 AM.  The route to Temple which also good with lot of greeneries.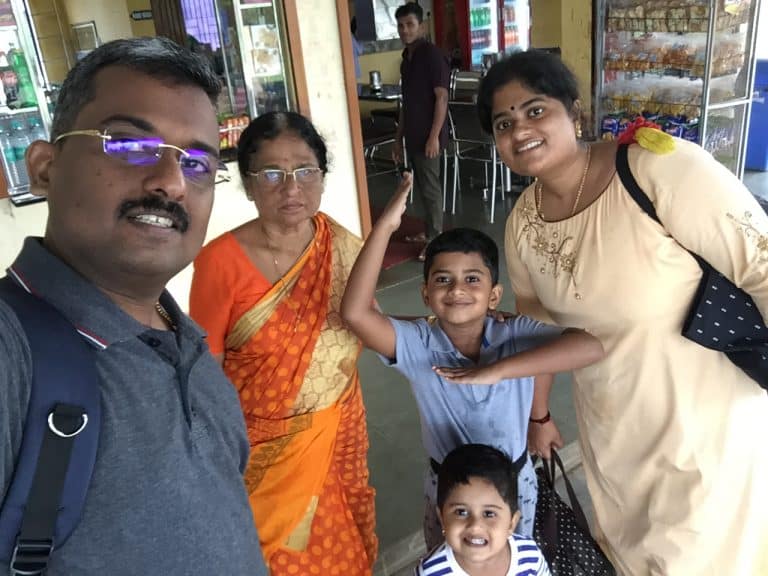 We directly checked in to Hotel,  freshed up and moved to Mookambika Temple. The morning  Darshan took almost 1 hour where we had Puja and rituals as required.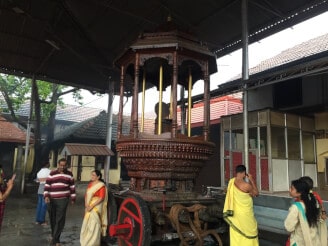 We came back to room for a small nap and evening went for evening as well next day early morning darshan.
We could catch a sumo back to railway station to catch afternoon train to Aluva.
Rgds
Ratheesh R. Nath
Managing Director
Paradise Holidays 
About The Author