Things To Do In Belgrade, Serbia
Some posts contain compensated links. Please read this disclaimer
for more info.
Written by Travel Writer Maggie Turansky from The World Was Here First.
Every year, more and more travelers are looking to get off the beaten track in Europe; seeking different, up-and-coming destinations to add to their lists.
It is for this reason that traveling in the Balkans has become increasingly popular in recent years. Croatia and Slovenia, in particular, have seen a massive increase in tourism, especially since joining the EU. Their fairytale castles, stunning coastlines, and pristine nature parks are appealing to many foreign tourists and are now becoming just as packed as their western European counterparts.
The influx of Balkan tourism, however, seems to be concentrated in those countries that boast untouched Adriatic coastlines, meaning that landlocked nations like Serbia fall short on the international tourism scale. And this is a shame, because Serbia, and notably its capital city of Belgrade, is one of the best destinations to visit in all of Europe.
For many, the thought Serbia still provokes images of the devastating war, bombings, and destruction, but today, this couldn't be farther from the truth.
The war ended in Serbia nearly twenty years ago, and while it has seen some hardships since, both the country and its citizens are resilient, forward-thinking, and overwhelmingly hospitable. And no city exemplifies this nearly as well as Belgrade – this capital that took me by surprise and quickly stole my heart. It is one of Eastern Europe's great cities and a fantastic destination for spring holidays.
Fewer than 400 kilometers from Budapest and with accessible bus and train connections between the two cities, visiting Belgrade is both easy and affordable. 
But there is, even more, to see in Serbia beyond its capital (and to eat). With an extensive bus network or a car rental, it is straightforward to get from one city to another and give you a great taste of this undiscovered nation.
What To Do In Belgrade, Serbia

Belgrade, the former capital of Yugoslavia and current capital of Serbia, easily ranks among my favorite cities in the world.
Though not nearly as beautiful as many other cities in the vicinity, there is a certain edge that gives Belgrade undeniable energy and charm. One can see the main "tourist sites" within the span of a few days, there is no shortage of things to do in Belgrade – a truly amazing city. Here are some of my favorites:
Kalemegdan Fortress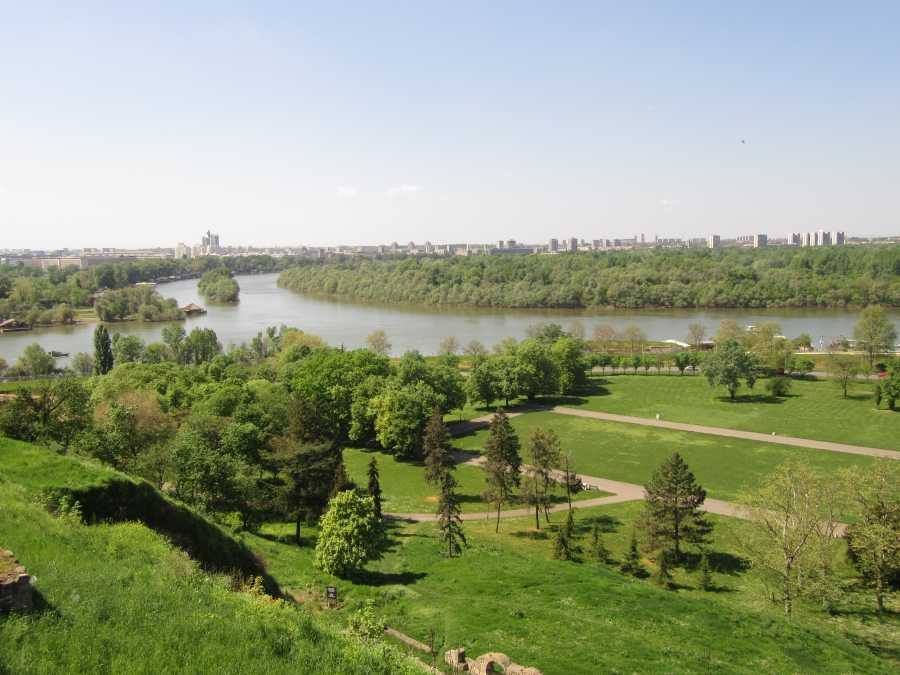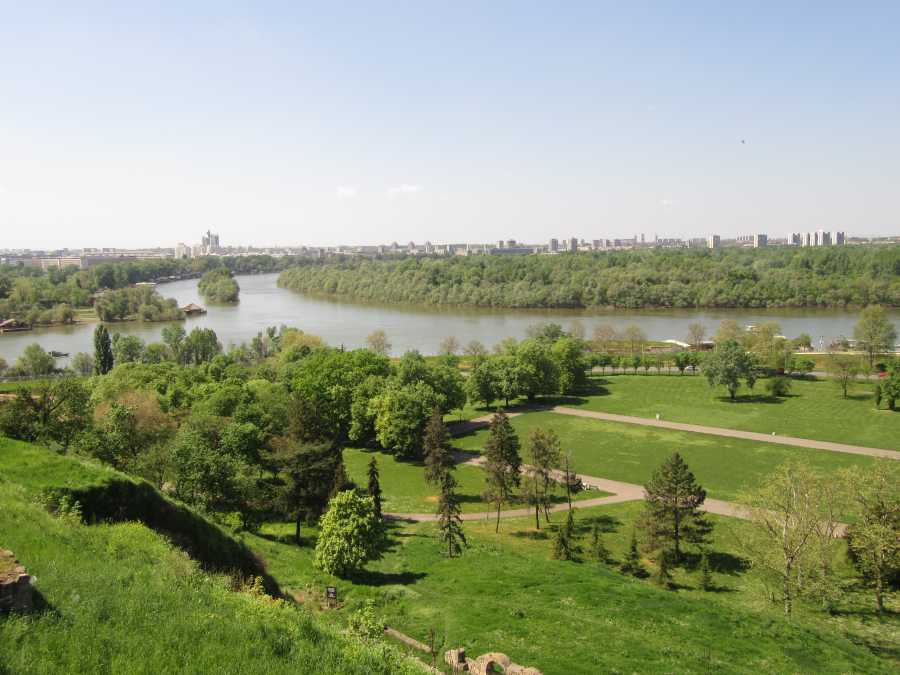 Most Balkan cities have some sort of fortress that vary in their state of dilapidation. And while much of Belgrade is crumbling, the fortress is not among them.
Easily Belgrade's crowning glory, the Kalemegdan Fortress rests over the confluence of the Danube and Sava rivers and houses the city's biggest and most lovely park.
It is the perfect place to spend a warm afternoon, drinking a beer, and admiring the views of the city. The fortress is also home to a museum and the Belgrade Zoo.
The Tito Museum

While probably the most famous museum in Belgrade is the Nikola Tesla Museum, I found it to be slightly underwhelming and honestly don't highly recommend a visit.
If you do, however, want to delve into both Serbia's and former Yugoslavia's history a bit more, head to the Tito museum. I knew very little about the controversial former leader of Yugoslavia, but I found this museum to be both incredibly interesting and informative and absolutely worth the visit.
Skadarlija

Skadarlija, or the Bohemian quarter, might well be the most touristy neighborhood in Belgrade. This isn't, however, a reason to avoid it.
The picturesque cobbled streets are lined with shops, restaurants, and cafés and a stroll through this charming quarter comes highly recommended for any visit to Serbia's capital.
Knez Mihailova Street

Another prominent street in the Belgrade city center is Knez Mihailova Street. In fact, this is actually the city's main pedestrian and shopping street.
Lined by beautiful historic buildings housing stores of famous international brands like Sephora and Zara, as well as various restaurants, coffee shops and bars, this wonderful street is officially protected as one of Belgrade's oldest and most culturally valuable landmarks.
Republic Square

Situated at the southern end of Knez Mihailova, Republic Square is arguably the most important square in Belgrade. As a business and cultural district, this vibrant area is where you'll find major attractions like the Serbian National Theatre and the iconic Serbian National Museum, the latter of which is definitely worth visiting.
It's a popular meeting places among locals and expats alike, one of the key tourist attractions in Belgrade.
Street Art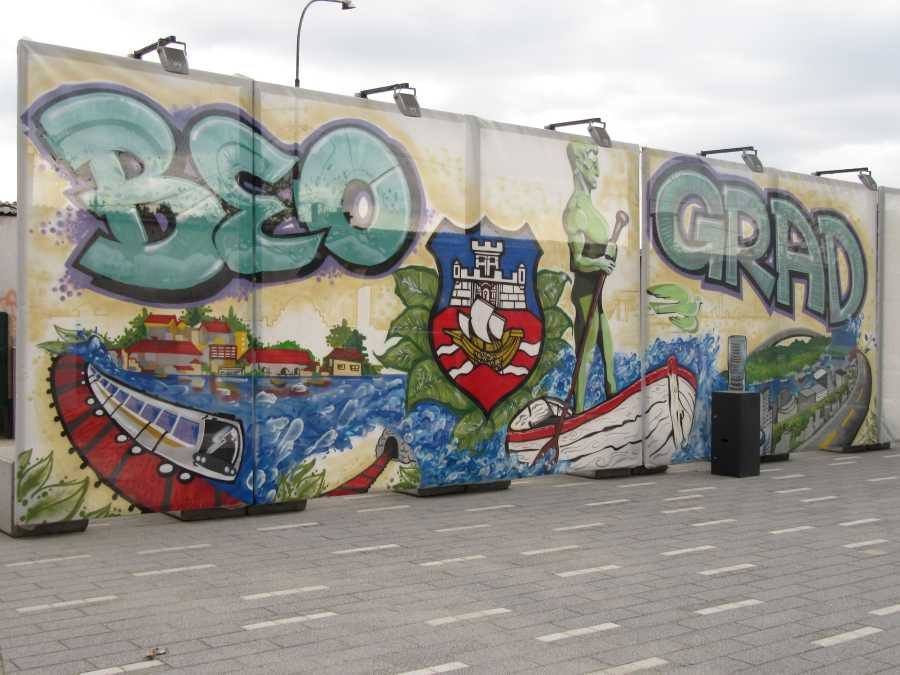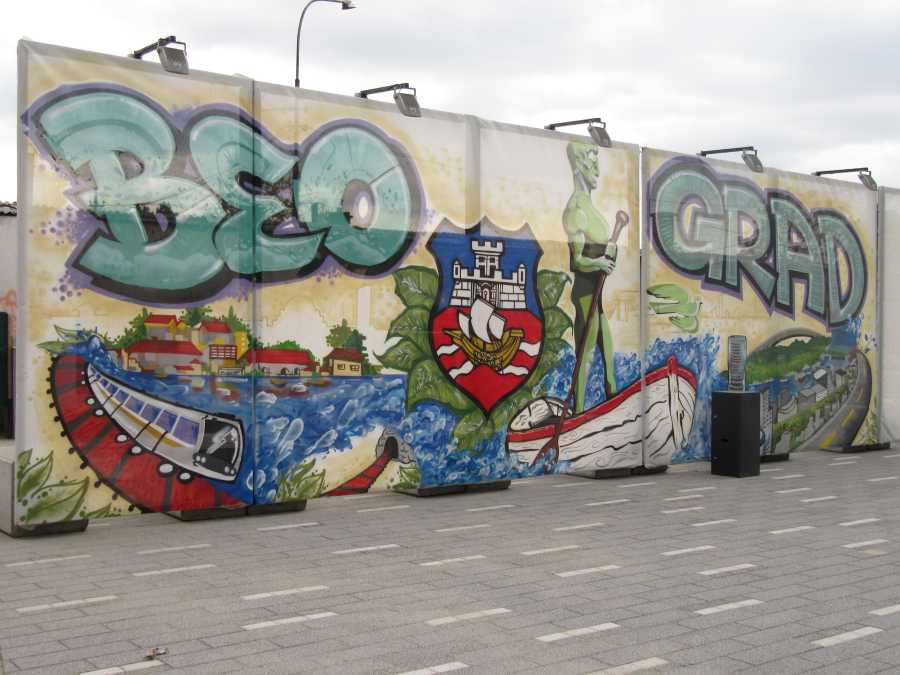 There are several cities in the world where an alternative culture seems to thrive, and Belgrade is one of them.
Due to a high level of police ambivalence, the street art scene in Belgrade is comparable to that of cities like Berlin and London. This, unfortunately, may not last forever, however, as the government is attempting to clean up the city's image with a new project known as the Belgrade Waterfront and many of the incredible works of street art are either being torn down or painted over each day.
Church Of Saint Sava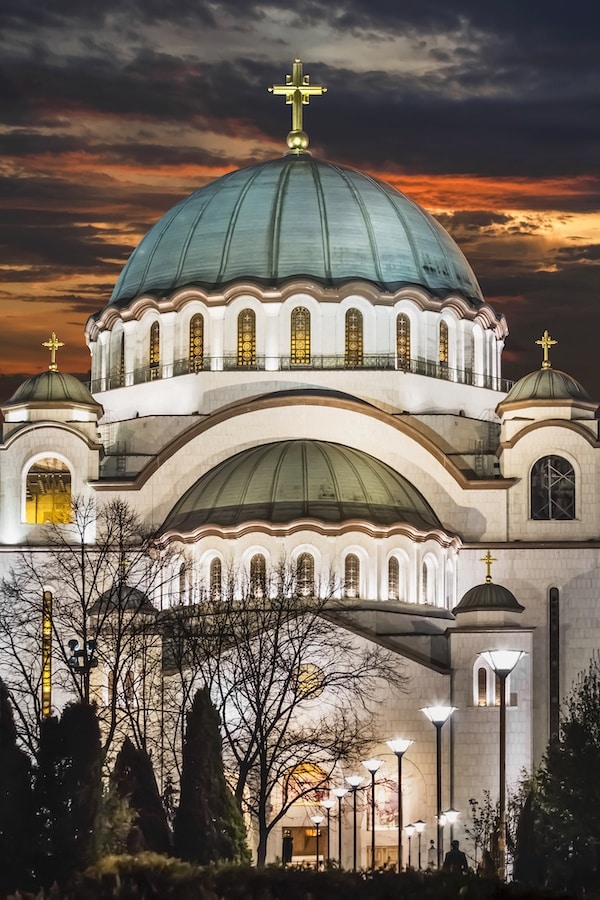 One of the most imposing landmarks in Belgrade, the massive Church of Saint Save is the largest Serbian Orthodox church and one of the biggest churches in the world.
Located on the Vračar plateau, it's visible from several locations in the city, dominating the cityscape. It's constructed in a Byzatine-Revival style. A visit to this monumental structure is definitely one of the best things to do in Belgrade.
Ada Ciganlija

Also known simply as Ada, Ada Ciganlija is an island in the Sava River in central Belgrade. Nicknamed "Belgrade's Sea", it's one of the city's largest and most popular recreation sites, home to various sports facilities and beaches.
In summer, it's not uncommon for visitation numbers to exceed 100,000 on weekdays and even reach up to 300,000 on the weekends. Activities range from kayaking, swimming, sunbathing and rowing to playing golf, tennis, relaxing in the shade of a tree and playing basketball.
The Nightlife

Belgrade may be famous among young travelers for nothing if not it's infamous nightlife. And it is astounding. Even if you're not a party animal, as I'm not, you'll will be hard-pressed to find something in Belgrade's bar and club scene that doesn't appeal.
Perhaps what makes the city's nightlife unique to that of other European cities is its famous splavlovi, or river barges turned into nightclubs. Though most of these are only open in the summer months, there is no shortage of late-night party opportunities elsewhere in the city.
If you like to go out at night, ask a local where to go and be prepared to party until dawn. Belgrade certainly won't disappoint.
Day Trips From Belgrade, Serbia

Novi Sad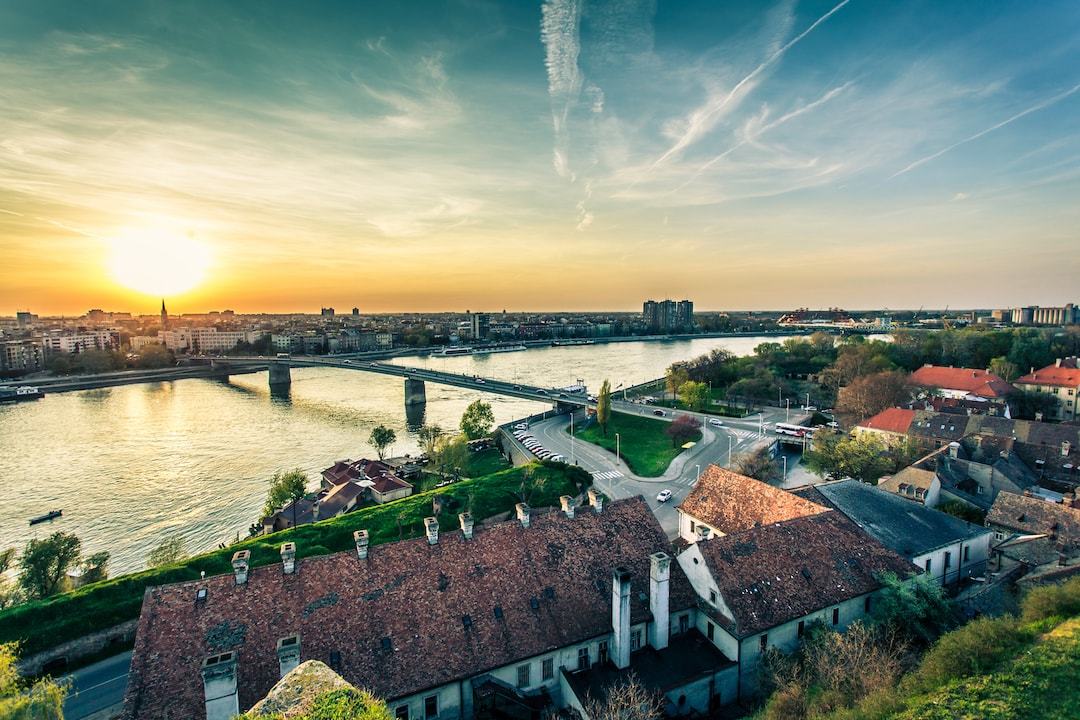 Only about an hour's train ride north of Belgrade, Serbia's second-largest city of Novi Sad is an excellent option if you want to see a more mellow, laid-back side of Serbia.
Home to the country's largest and internationally famous music festival, called EXIT, Novi Sad is already on the map for many younger travelers.
Easy to get to from Budapest or even as a day trip from Belgrade, Novi Sad is a can't-miss city in Serbia. And don't let the dingy, a grey area around the bus/train station fool you, Novi Sad is a lovely and beautiful city once you venture into the Old Town!
Find great Novi Sad accommodation here!
Petrovaradin Fortress
Probably the highlight of Novi Sad is its massive fortress in the city center. Every summer, the Petrovaradin Fortress hosts the famous EXIT Festival, but it is also a fantastic place to explore any other time of year. The fortress is home to the Novi Sad City Museum, also an observatory and planetarium, and several restaurants and cafés.
The Old Town
While there aren't a lot of typical tourist sites in Novi Sad, a wander through the picturesque Old Town is an absolute must.
The city also has a thriving café culture, and one could easily spend a few leisurely hours sipping an espresso or Turkish-style coffee while watching the locals go about their days.
Niš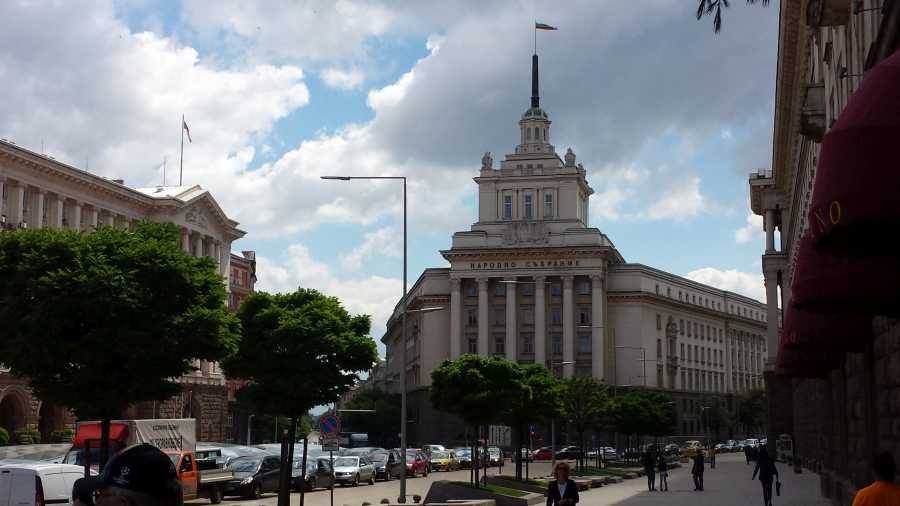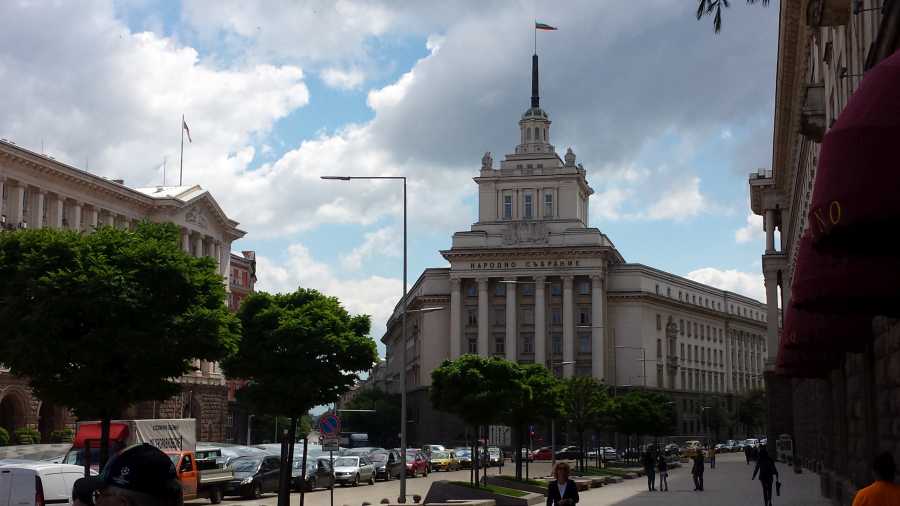 Located a little more than 200 kilometers southeast of Belgrade, the Serbian city of Niš is a beautiful place to visit and a logical stop if you're heading east toward Sofia.
The city particularly appeals to history buffs, as Niš was the birthplace of Emperor Constantine the Great. It also claims to have the best burek (a Balkan filo pastry filled with meat, cheese, or potatoes) in the country.
A small city, you can easily explore it in one day, and it is a great way to see another side of Serbia.
The Skull Tower
Built initially in the 19th-century by Turks, the skull tower is an incredibly interesting place to visit in Niš. Filled with the skulls of Serbs slain in the battle of Cegar in 1809, this small tomb is both creepy and fascinating and well worth a visit.
Niš Fortress
If you haven't spotted a pattern, it seems that every large city boasts a fortress in the center of town. Niš is no exception, and its fortress is a lovely place to explore.
Dating back to Roman times, the fortress now surrounds a large, green park filled with a number of restaurants and cafes. It's the perfect place to unwind after all of the partying you surely did in Belgrade!
For even more ideas with Belgrade as a base, don't miss these travel itineraries for a weekend trip in Serbia.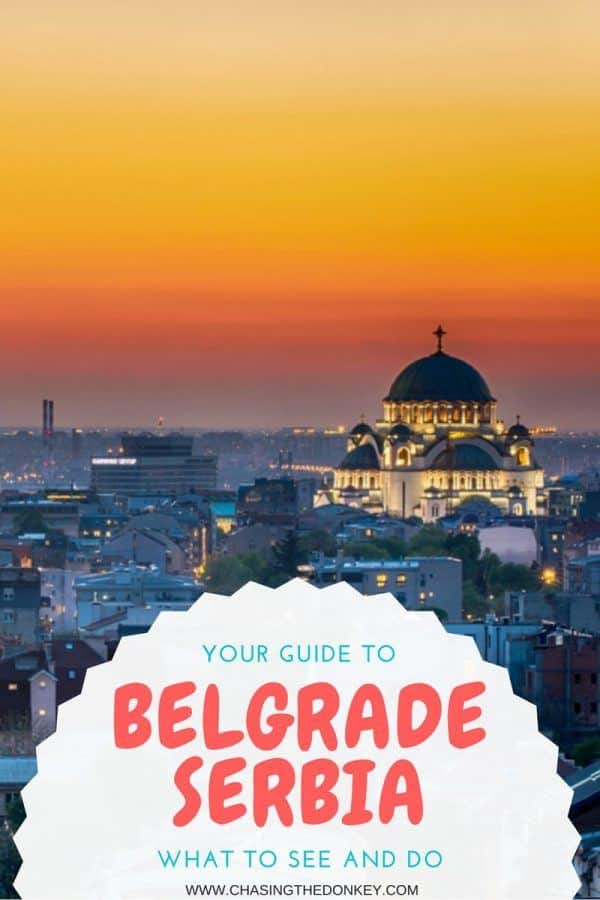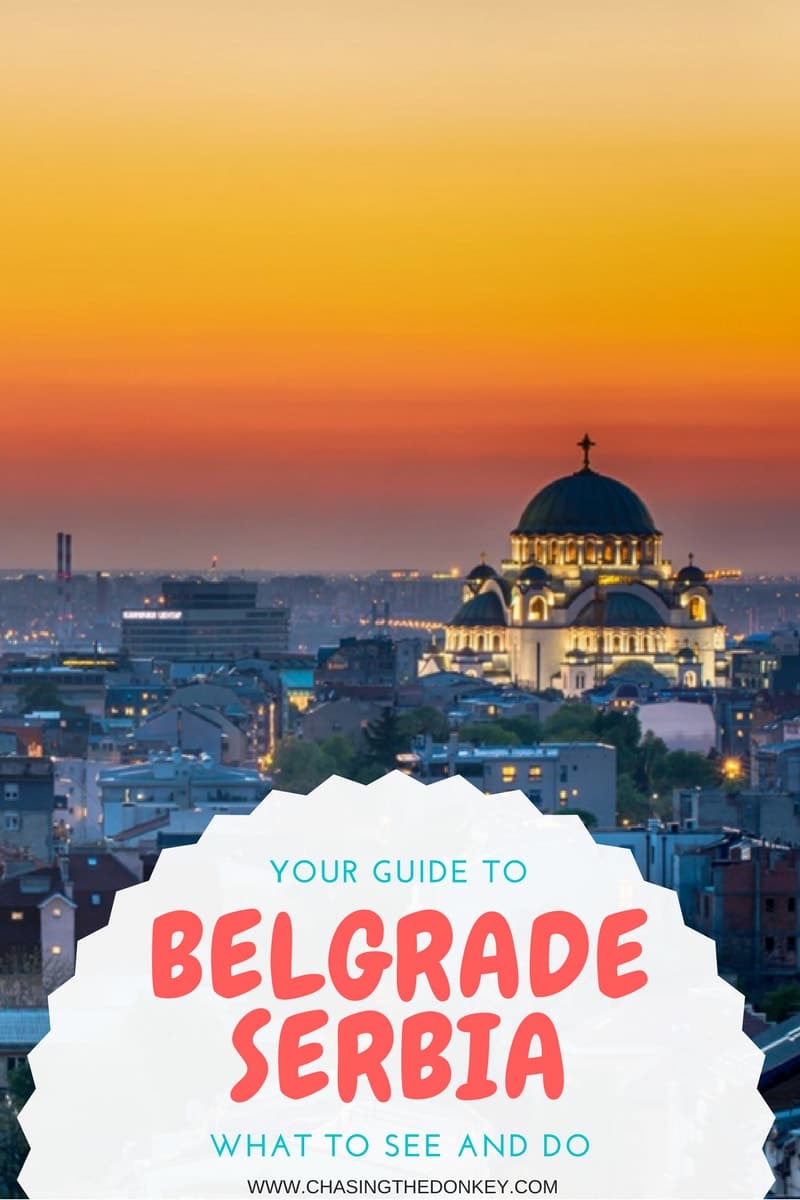 Serbia is still relatively undiscovered when it comes to a European country, but it is an absolutely fabulous place to travel.
Not only are the cities dynamic and interesting, but the people who live in them are also some of the most friendly and hospitable that I've ever met in all of my travels. So, if you're planning on exploring the balkans, make sure to add Serbia to your list. You won't be disappointed!
With so many things to do in Belgrade, what is getting added to your list first?
More Serbia Travel Blogs

Share