Top 5 Must-See Places In Australia
Some posts contain compensated links. Please read this disclaimer
for more info.
Written by Cathy Slater, a freelance travel writer.
Australia, the largest island and the smallest continent, is a travelers' paradise. From being a destination to various quirkiest wildlife and admirable tales of the aboriginal tribes, this beautiful country is a complete package with its picturesque rain forest, coral reefs, stunning beaches, red-earthed national parks, and scorching deserts.
Besides, Australia is a country of spectacular beauty and staggering contrasts. Along the coast, tourists can explore a rainforest, many vibrant multicultural cities, and the planet's most awe-inspiriting natural wonders. In the outback, red-earthed deserts and rugged national parks provide the ultimate in adventure travel.
Quick Facts

Currency: The official currency here in Australia is the Australian Dollar.
ATMs and credit cards: Most retailers and restaurants in the big and small cities will accept cards as payment. If you need to withdraw your cash, there are ATMs almost everywhere, shopping malls, bank lobbies, petrol stations, and convenience stores.
Safety: Australia is among the safest countries all over the globe. While there are low crime rates, the significant thing you will need to look for is the flora and fauna of this country. this country is notorious for its poisonous spider and snake species as well as sharks and jellyfish that swim along the shores
Visa: Unless you are New Zealand or Australian citizen, you will require a valid Australian visa to travel to this country. Those who have a New Zealand passport can apply for the Visa upon arrival. Citizens from other countries are required to apply for a Visa before leaving their home country. The travelers can apply for various visas such as working holiday visas, tourist visas at the nearest consulates or the Australian embassy. You can still opt to visit the ETA Australian websites to apply for certain types of visas online.
Language: The Australian official language is English.
Top Famous Attractions In Australia

The Great Barrier Reef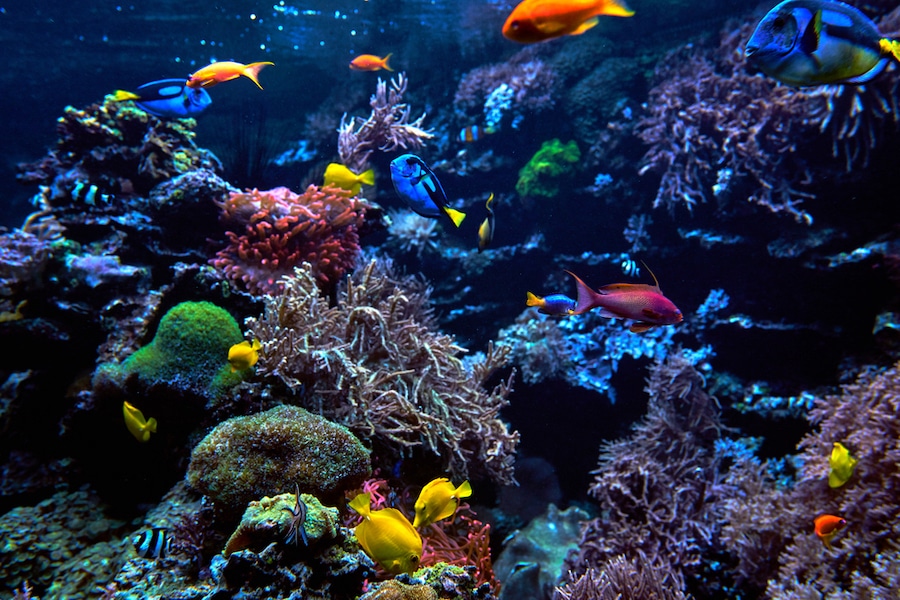 This place is one of the world's seven natural wonders, but it is among the most attractive places for travelers to visit. Besides, this country is known for its marine playground; the Great Barrier Reef is among the most significant structures in the world made by coral.
This fascinatingly vibrant world beneath the ocean houses numerous lives such as sharks, turtles, and millions of multicolored alongside the colorful corals. This structure is visible from outer space and expands over an area of 344,400 square kilometers.
The Ayers Rock, Known As Uluru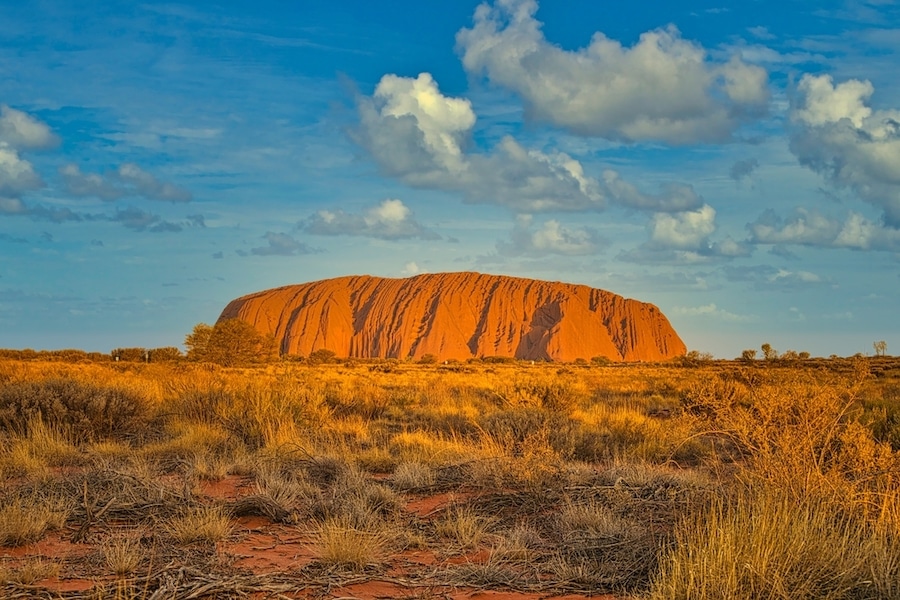 Uluru is among the most visited tourist attractions in Australia, also known as the Red Center of Australia; it is a giant natural sandstone structure standing 1143 feet high. It can be easily distinguishable in the neighborhood of the flatlands of the northern Australian territory.
Exhibiting various ancient Anangu residents' ancient paintings, this monolith is a sacred aboriginal cultural center. It is located 335km away from the closest town, making it a bit remote, but its stunning beauty and connotation make it worthy of your tour.
Port Arthur

The British empire built the town of Port Arthur during the late 18th and early 19th centuries, and it was used to be a penal colony where the convicted criminals (particularly British) were exiled. Situated in the Tasman Peninsula, this town is a place with considerable historical value.
The town has an open-air museum that features significant elements and artifacts with a touch of the past. This town is one of the must-see attractions in Australia for both overseas and local tourists.
Fraser Island

Located on the southern coast of Queensland, this island was a unique rainforest that grows on the sand. It is approximately 120 kilometers long and 25 km across. This region has greatly avoided the touch of modern development to preserve its natural state.
Popularly known for canoeing, camping, fishing, and four-wheel driving once in a lifetime, the island's natural setting something that you'll never find anywhere in the world. Just do some research online, check its images, and you will find how it makes this list of the most popular tourist destinations in Australia.
Shark Bay

Check the spread across an area of approximately 2000 square kilometers in the Gascoyne region in West Australia. This only written site is an exceptional collection of which species and their aquatic marine life.
It is among the world's most extensive underwater seagrass beds, and care of this life form on earth, the living fossils are known as stromatolites can be found here. Besides wheels and the dolphins, it is home to nearly 200 species of birds. Therefore, that makes it fit in this list of the most famous tourist destination in Australia.
Share