Where Do You Go And What Do You Do?
Going on holidays with children? Family holidays are great, and everyone in my family looks forward to them. However, they can be expensive, and my husband and I need proper budgeting. And even after we have come with that budget, we also have to include some of our savings. But it's usually worth it as we all get to enjoy it. I also get somebody to help me with the kids, and I can enjoy some me-time; read a book, go for a massage, or simply get lazy!
So how do I come with the ideal destination for the family?
• I always work within my budget to come up with great destinations. There are so many huge deals out there you will be surprised. If only you can spare some time to do your research. You can choose different places so that you can come up with ideas.
• Make sure the older kids get involved in selecting a destination. Ask them what they would love to do when on holiday. You will not know unless you ask them.
• Do you want to go overseas? Before anything first, check the exchange rates, and then you can start shopping for deals.
• Do not just rule out a destination you wanted to visit because it seemed so expensive last year when you wanted to go there. There could be a new resort opening and are having great discounts. So just check.
• Always make use of your friends. My friends know I will always turn to them about various destinations they have been to.
Here are some holiday destinations you should consider. They are absolutely child friendly.
Bushwalking
Find out with National Park websites before finally deciding on a bushwalking holiday. The websites have details on the nature of the walking trail, and you will be able to decide whether your children will be able to walk through easily.
If you intend to be taking walks for more than 30 minutes, ensure you pack with you a first aid kit, food, water, and sunscreen.
Renting a house/cottage
Ensure the kids are allowed in the house and that its child friendly especially if your kids are much younger.
Beach holidays
Before I settle on a beach holiday, I will always check whether the beach is usually patrolled by lifeguards and if the tides are predictable for swimming. You can get all the information on the internet from reviews of people who have been to the beach. A lot of beaches also have rockpools or other kid-friendly areas, but make sure you check that there's nothing that can harm your kids.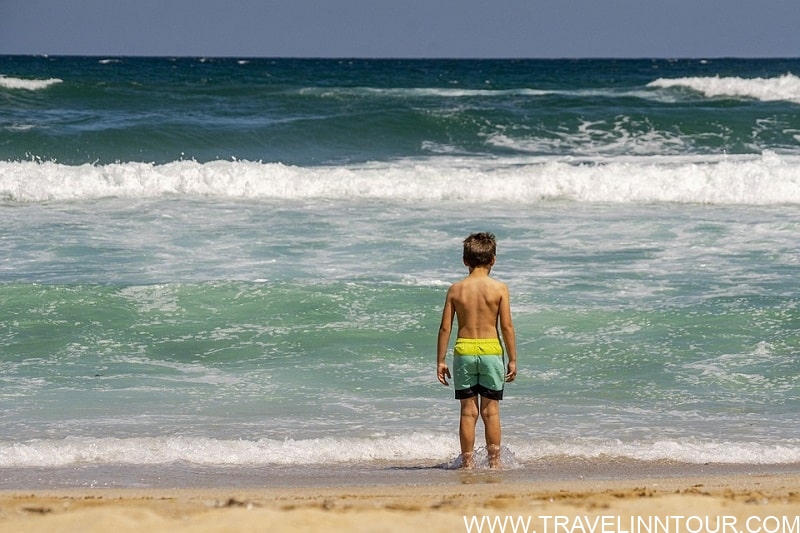 I always carry with me sunscreen for sun protection and hats. If your child has sensitive skin, think of buying them a swimsuit that has long sleeves and legs. You may want to pack swim diapers if you have kids who aren't toilet trained.
Plan for other activities to do if the weather is wet or when the children get tired of playing in the sand with water.
Camping
Select a location in which you are sure the kids will do fun activities like watching wildlife. Pick a place where you are able to keep an eye on the kids.
There are so many areas for going on holiday with kids, but always listen to what your kids want before you make up your mind. You don't want to go to a destination that does not allow families with kids!
Helpful Tips For Planning Holidays With Children 
I love traveling, going on holiday with my family and it's here that I'm gonna share with you all my holiday tips. There are those places I have visited and wished I would just stay there because I had mad fun! But hey, that's why they are called holiday destinations. So today the big question I often get from parents is "how do I plan for a great holiday with kids?"
Taking a holiday with the kids is a great time for the entire family to catch up and enjoy family time together. They are not only a great way to change your environment but also a great opportunity for one to recharge your batteries and relax.
But when traveling with kids, you have to set realistic expectations and then carefully plan so that you can get the most out of your family break. I have realized including the kids while planning is usually an eye-opener especially if they are much older.
I started asking for my kids' opinions when they were as young as 5 years when planning for family holidays. I realized when I involved them from the start of the preparations, they would be so excited and we would all come up with ideas that would work for each one of us. So yes, make sure you first listen to your kid's opinions about the holiday you are planning for.
When planning for a holiday with your children try and think about trips that require short travel times. You don't want to keep hearing, "mommy are we already there?" when you are miles away from your destination!
Here are my top travel tips when going on holidays with children:
• When traveling with kids, you will need to take lots of breaks and fewer activities so plan for that.
• Plan for adult activities in the morning since everyone usually has high energy levels in the morning but kids never seem to get tired. They will also be looking forward to the evenings so that they can enjoy their activities
• Stop frequently for meals and drinks so that you keep everyone's energy levels high
• Do not forget to plan for some time alone or with your spouse. You could take a break from the kids when they are playing with other kids or if there is a baby sitter taking care of them.
• Look for a destination that has activities such as swimming, fun parks, games, movies, carnivals, and playgrounds to keep your kids entertained.
• If you plan to reach your destination by car, then get sunscreen for the back windows to avoid any sunburns.
• Pack enough diapers, diaper bags, and baby wipes if you won't be able to get them in your holiday destination.
• Carry with you enough snacks and drinks for eating while in the car
• If you are taking long hours in a car, train, plane, or bus, you had better come up with activities that will keep your kids busy. This will depend on the age of your kid; you may carry books, movies, and toys.
I have realized that it's important to talk with the kids about the holiday so that they do not get nervous about breaking their normal routine.
Share with friends and family if you think this is helpful article. Your valuable comments are highly appreciated.