As the balmy breeze of June sweeps across the vibrant landscapes of India, it's time to embark on a remarkable journey. From serene hill stations to breathtaking beaches, this diverse country offers an array of captivating destinations. Join me as we unravel ten splendid places to visit in June in India that promise unforgettable experiences and cherished memories.
1. Dehradun: Where the Mountains Embrace Serenity
One of the best Places to visit in India in Summer, discover the captivating allure of Dehradun, nestled in the foothills of the Himalayas. Immerse yourself in the tranquil beauty of Robber's Cave, trek through the lush trails of Rajaji National Park, and seek serenity at the sacred Tapkeshwar Temple. In the evening, stroll along the vibrant streets of Paltan Bazaar, savor local street food, and relish the cool mountain breeze.
Tips:
Take a leisurely boat ride on the serene Sahastradhara stream.
Enjoy panoramic views from the iconic Mindrolling Monastery.
2. Darjeeling, West Bengal: Where Mountains Embrace Peace and Beauty
Nestled amidst the misty Himalayan foothills, Darjeeling is a charming hill station that offers breathtaking views of the majestic Kanchenjunga. Known for its world-renowned tea, toy train rides, and serene ambiance, it captivates visitors with its natural beauty and tranquil atmosphere.
Tips:
Chase the first rays of dawn atop Tiger Hill, where nature unveils its breathtaking masterpiece.
Immerse yourself in the vibrant tapestry of Darjeeling's markets, where tea-scented breezes guide you to hidden treasures.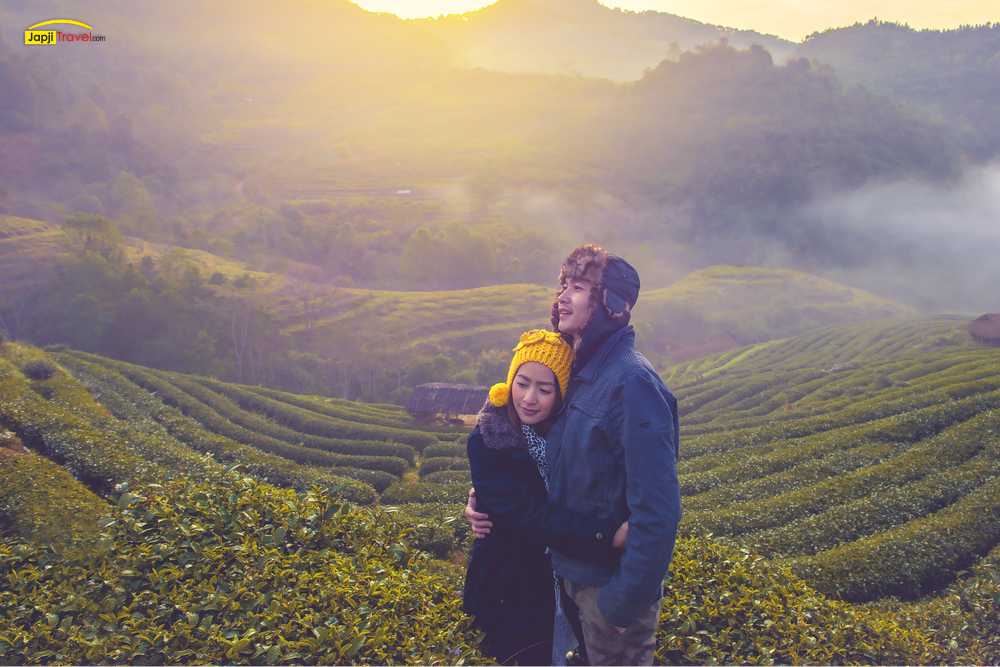 3. Ladakh, Jammu and Kashmir: Where Adventure Meets the Himalayan Majesty
One of the best  Cold places to visit in June in India, Ladakh emerges as a thrilling cold travel destination. Its snow-capped peaks, frozen lakes, and high-altitude passes offer an unparalleled adventure. Experience the raw beauty of this Himalayan region, immerse in local traditions, and indulge in thrilling outdoor activities amidst the enchanting frozen landscape.
Tips:
Acclimate to the high altitude gradually to avoid altitude sickness.
Carry warm clothing and essentials for unpredictable weather conditions.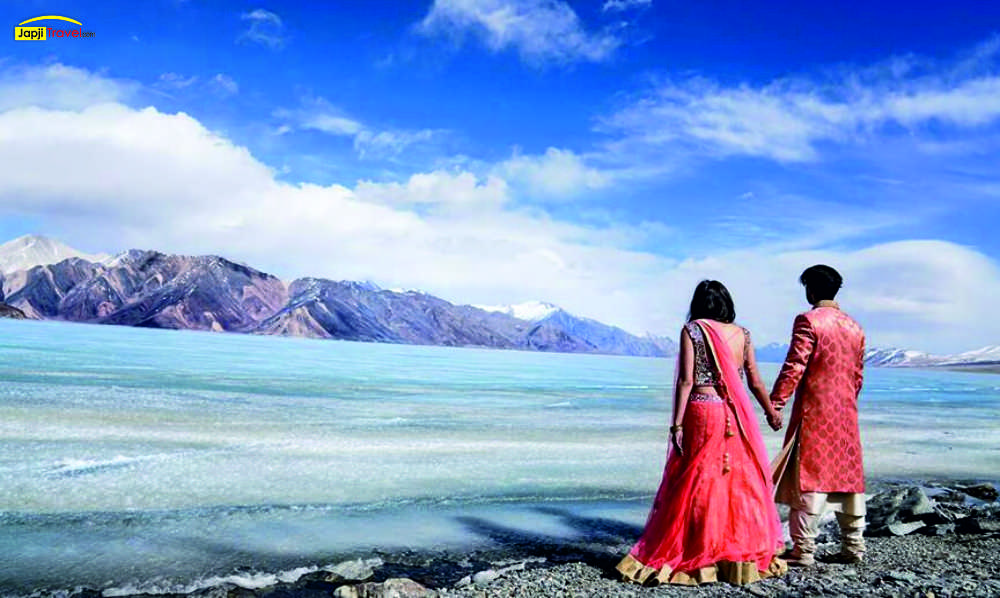 4. Munnar: Where nature's serenity flourishes
The picturesque hill town of Munnar is situated in Kerala, India's Western Ghats. It is known for its lush green tea plantations, mist-covered hills, and serene atmosphere. June is the best time to visit Munnar as the weather is pleasant, and you can witness the blooming of Neelakurinji flowers, which happens once every 12 years, creating a mesmerizing purple carpet across the hills.
Tips:
Carry an umbrella if you are visiting Munnar in June.
Visit local eateries and roadside stalls to savor authentic flavors and freshly brewed tea.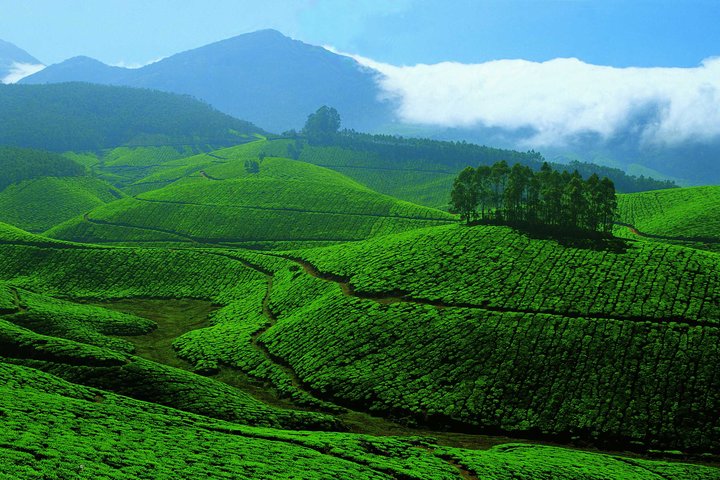 5. Rishikesh, Uttarakhand : Where spirituality find its flow
Nestled on the banks of the holy Ganges River, Rishikesh is a spiritual sanctuary. Seek solace in the ancient ashrams, witness the divine Ganga Aarti ceremony, and rejuvenate with yoga and meditation retreats. As the sun sets, embark on a thrilling river rafting adventure, followed by a peaceful riverside bonfire where you can mingle with fellow travelers. It is one of the best places to visit in June in India.
Tips:
Discover inner peace through yoga and meditation retreats.
Experience the divine Ganga Aarti ceremony on the riverbank.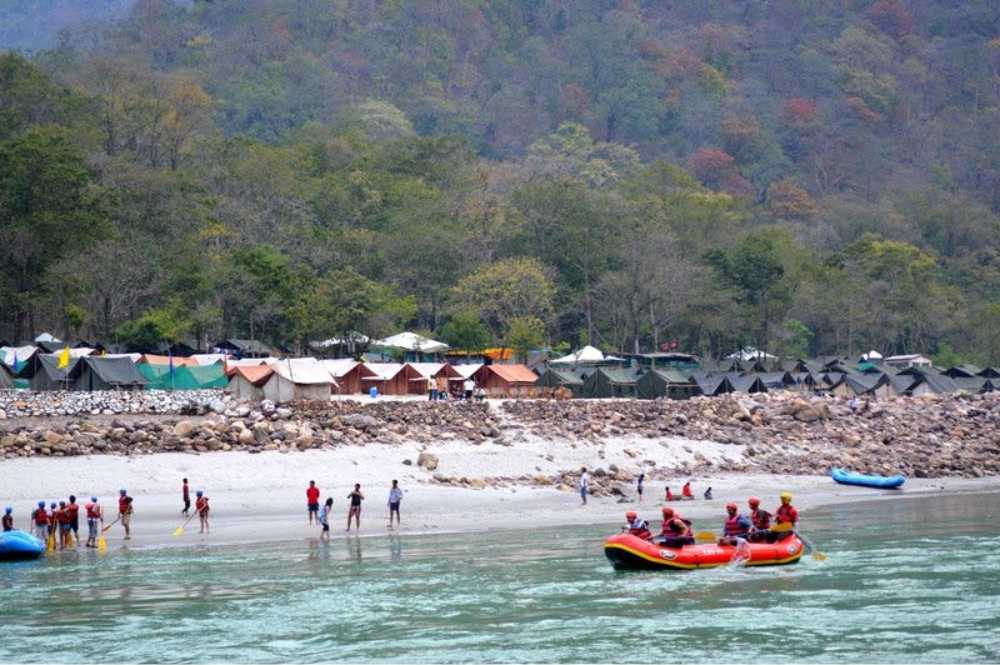 6.  Shimla; Himachal Pradesh: Where the Mountains Whisper Peaceful Serenity
Nestled amidst majestic Himalayan peaks, Shimla beckons with its colonial charm and natural splendor. Stroll along Mall Road, breathe in the crisp mountain air, and savor panoramic vistas. Embrace the old-world charm of Christ Church and savor the joyride on the Shimla-Kalka Toy Train. A captivating mountain escape awaits.
Tips:
Take a joyride on the Shimla-Kalka Toy Train for picturesque views.
Indulge in shopping and local delicacies on Mall Road.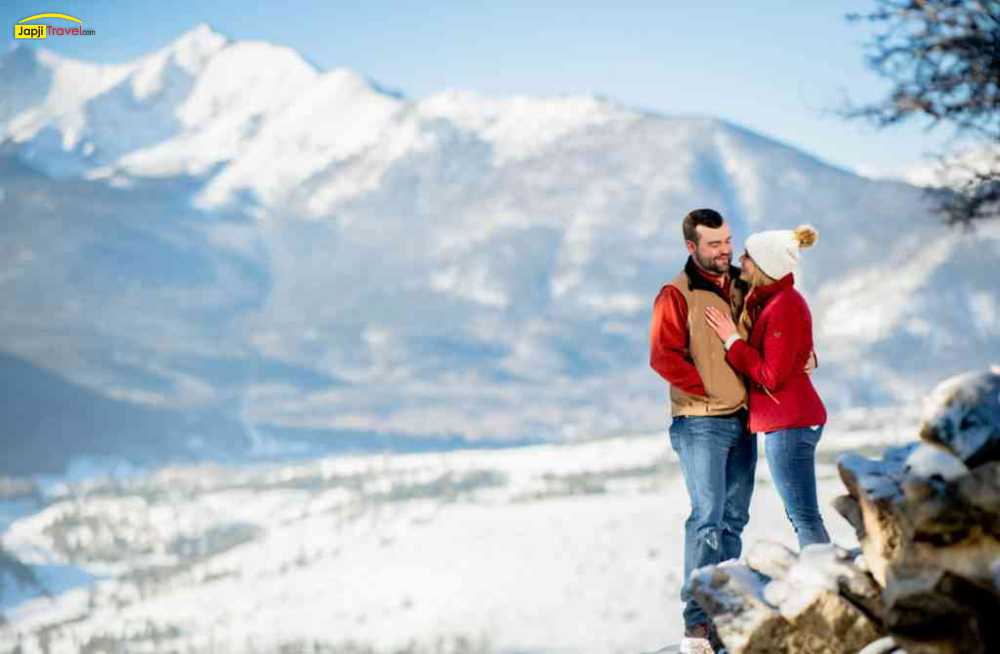 7. Goa: Where Sun, Sand, and Smiles Collide
Renowned for its pristine beaches and vibrant nightlife, Goa is an idyllic coastal paradise. Lounge on the golden sands of Baga Beach, indulge in water sports, and savor delectable seafood. As dusk falls, head to the famous Anjuna Flea Market, where you can shop for souvenirs and immerse yourself in the lively ambiance filled with music and dancing.
Tips:
Unwind on sun-kissed shores, surrendering to Goa's coastal bliss.
Immerse in electrifying nights, savoring delectable seafood under starry skies.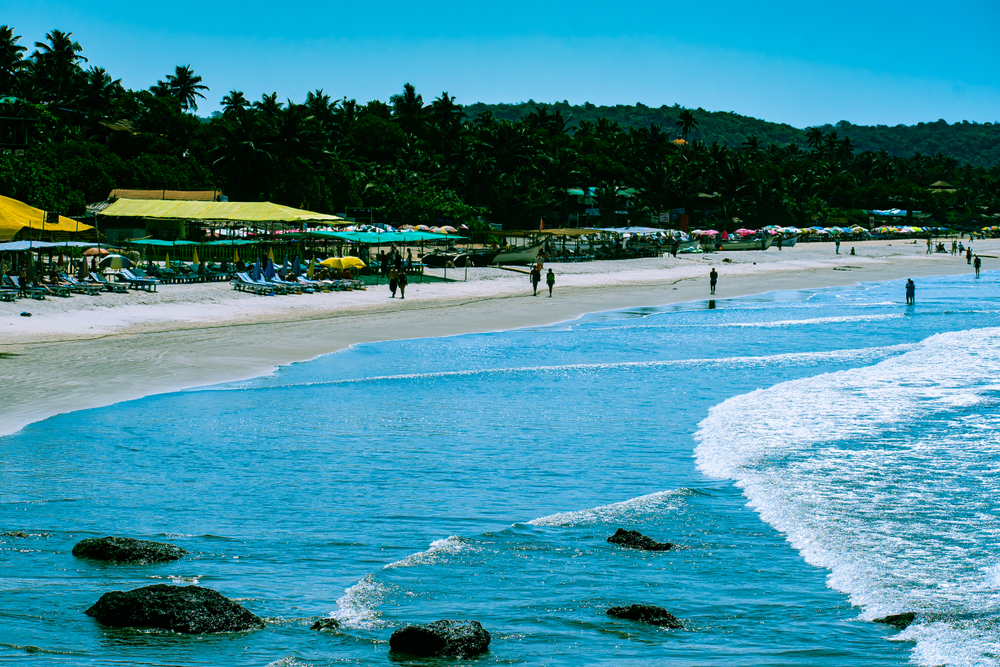 8.Ooty, Tamil Nadu: Where Nature Paints a Picturesque Wonderland
Escape to the tranquil hills of Ooty, also known as the Queen of Hill Stations. Take a ride on the charming Nilgiri Mountain Railway, visit the breathtaking Botanical Gardens, and embrace the serenity of the Ooty Lake. In the evening, enjoy a scenic boat ride, witness a mesmerizing light and sound show, and relish delicious local snacks.
Tips:
Traverse through emerald landscapes, embracing the tranquility of Ooty's tea gardens.
Delight in a boat ride, as Ooty Lake unveils its scenic splendor.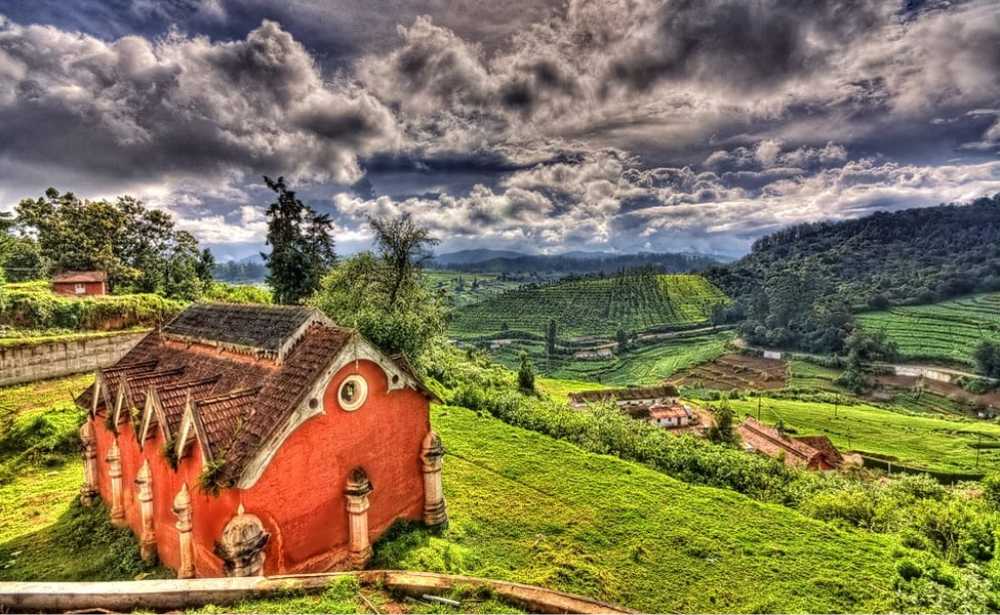 9. Ziro, Arunachal Pradesh:  Unveiling Nature's Untouched Symphony
Nestled in the untouched beauty of Arunachal Pradesh, Ziro enchants with its lush valleys, vibrant tribal culture, and pristine landscapes. Trek through verdant trails, immerse in the warm hospitality of the Apatani tribe, and witness the harmonious symphony of nature in this hidden gem.
Tips:
Immerse in the rich culture of the Apatani tribe.
Trek through picturesque valleys for breathtaking panoramic views.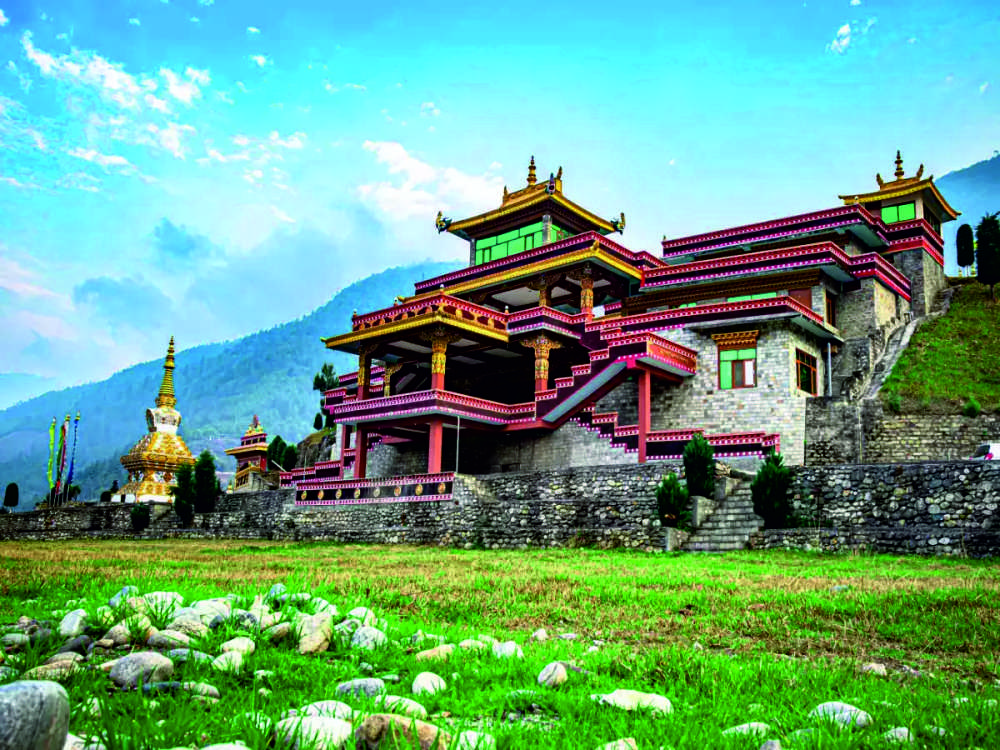 10. Mahabalipuram, Tamil Nadu: Where History and Mythology Dance in Stone
Step into the historical marvels of Mahabalipuram, where ancient rock-cut temples and sculptures tell tales of a glorious past. Explore the awe-inspiring Shore Temple, marvel at the intricately carved Arjuna's Penance, and visit the iconic Pancha Rathas. As dusk descends, enjoy a leisurely stroll on the sandy shores, relish local delicacies, and witness a captivating Kathakali performance.
Tips:
Marvel at ancient rock-cut temples and intricate stone sculptures.
Soak in the coastal charm while exploring sandy shores and delicious seafood.
As June unfurls its splendor, these best places to visit in June in India promises an incredible sojourn. Whether you seek tranquility in the hills, bliss by the beach, or cultural immersion in ancient towns, these places beckon you with open arms. Embrace the magic of India and create memories that will last a lifetime.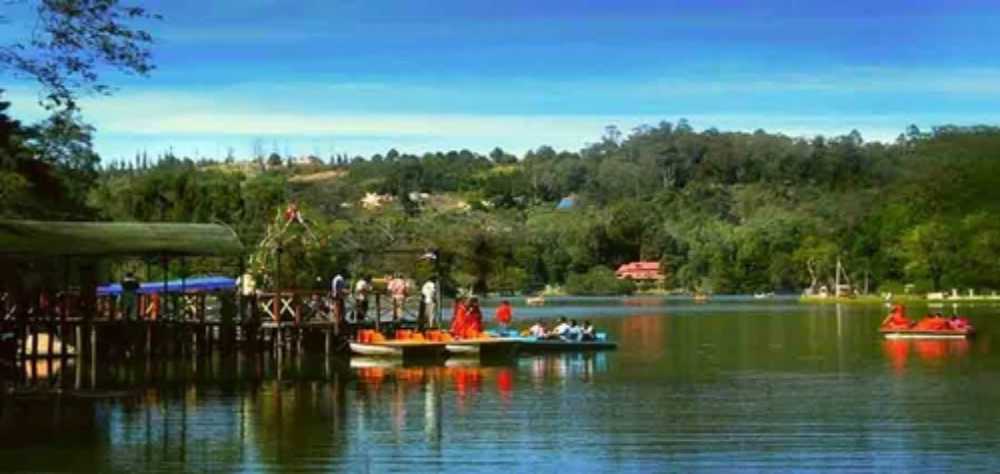 What are some popular hill stations to visit in June in India?
Some popular hill stations to visit in June in India are Dehradun, Darjeeling, Shimla and Ooty.
Are there any trekking options in June?
Yes, you can go for treks in the Himalayan region during June. Popular treks include Roopkund Trek, Valley of Flowers Trek, Hampta Pass Trek, and Beas Kund Trek.