We may earn commission from affiliate links →

You're not the only one wondering about how to get from Dubrovnik to Korčula – after all, these two places are popular and not that far apart on the map!
Each year it seems that the Dubrovnik Airport gets busier and busier, making island-hopping the southern islands easier than ever. There are several ways to get to Korčula from Dubrovnik. We'll cover them below.
Dubrovnik To Korčula Ferry
By far, the most popular option to get to Korčula from Dubrovnik is by ferry. Keep in mind the Dubrovnik to Korčula ferry option is only available to those on foot; it is not possible to take vehicles on this route. If you have a car, skip down below.
The ferry from Dubrovnik to Korčula is seasonal – meaning it is not operational during winter. The ferry to Korčula runs from April to October only, and even then, they do not operate daily. At the time of writing, there are approximately three ferries per day from June through to September.
The ferry will drop you in Dominče, just on the edge of Korčula Town, which is around a 30-minute walk, or you can jump on an island bus or take a taxi.
Info: Lots of people ask about a car ferry from Dubrovnik to Korcula – sadly, there is no talk of this being reintroduced, as it was a few years ago.
Bus From Dubrovnik To Korčula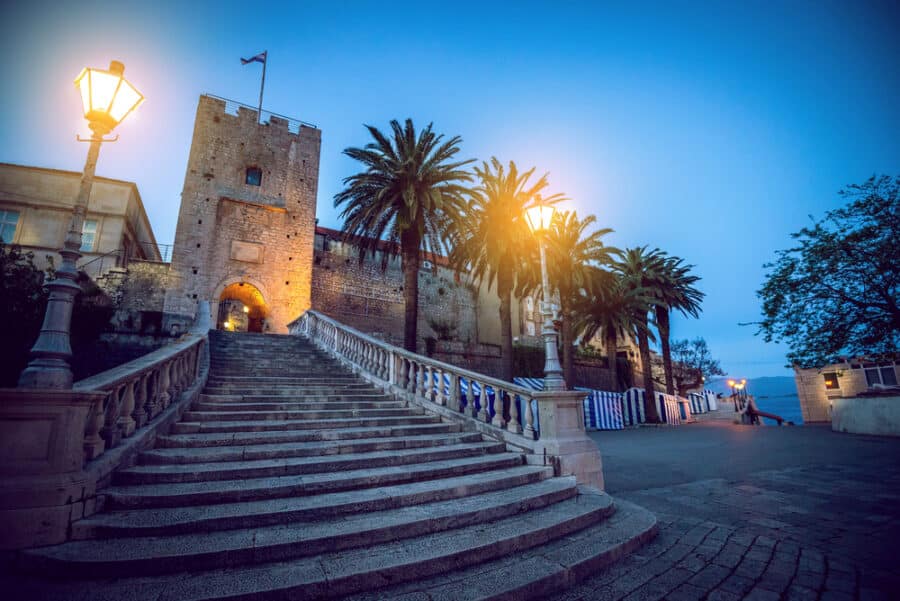 If you'd rather catch a bus, there is a bus that takes the picturesque coastal road from Dubrovnik to Orebić, which then will require you to take a ferry across to the island (a quick 15-minute ride); from there, you can make your way to your destination by bus, taxi or car hire.
The ferries from Orebić to Korčula run year-round.
Shuttle Bus Dubrovnik Airport To Korčula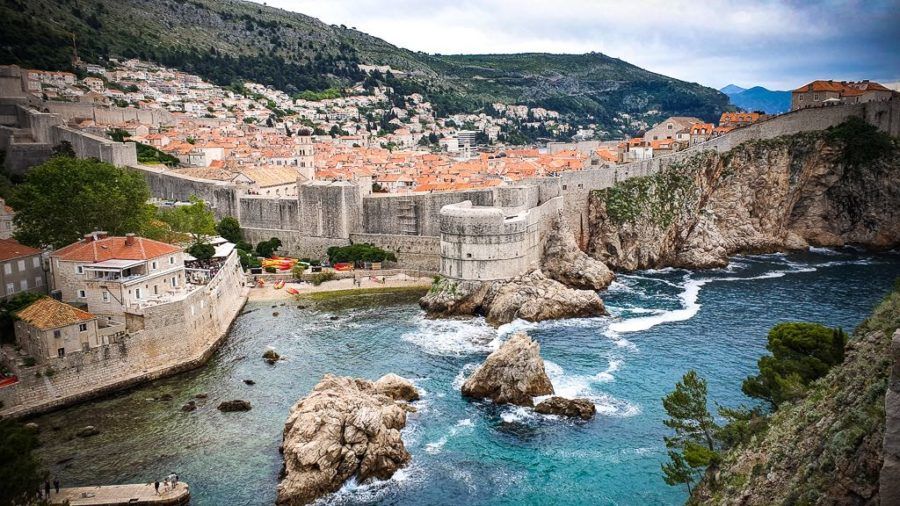 From April, you can take a shuttle direct from Dubrovnik airport all the way to Korčula. The shuttle will drive you from the airport, down to Orebić, then across on the ferry, which takes 15 minutes. The last Dubrovnik to Korčula shuttle stops in October.
Driving From Dubrovnik To Korčula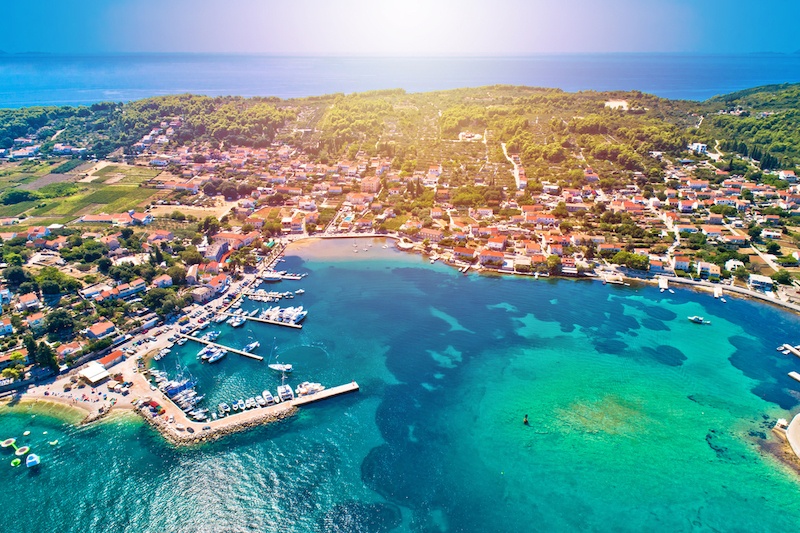 The drive from Dubrovnik to Korčula takes approximately two hours. The quality of the roads is safe, though very busy, and the traffic won't allow you very much time to take in the gob-smacking views.
If your accommodation does not have parking, you may want to rethink taking your car, as parking in Korčula is a total nightmare in summer and the historic Old Town is a car-free zone. There is now a parking area in Orebić not too far from the ferry terminal, but you should know it is not free and gets very busy in peak periods. 
Private Transfer From Dubrovnik To Korčula

If your plane lands at odd times, there is a group of you, or you have lots of luggage, it can be very beneficial to have a local driver pick you up at the airport and take you directly to your accommodation on Korčula island.
The driver will buy the tickets and take care of the navigation, so the extra cost is often very much worth it. Several companies can arrange a private transfer between Dubrovnik and Korčula – we recommend you use our company – Octopus Transfers Croatia. 
The other upside to taking a private transfer is to fully appreciate the kick-ass views of the local houses, vineyards, and out to sea as your driver takes you along the coastal roads on the Pelješac Peninsula and when on Korčula.
As there is no airport on Korčula island, most people choose to fly into Split or Dubrovnik, so we hope we have found finding your way to Korčula Island easier!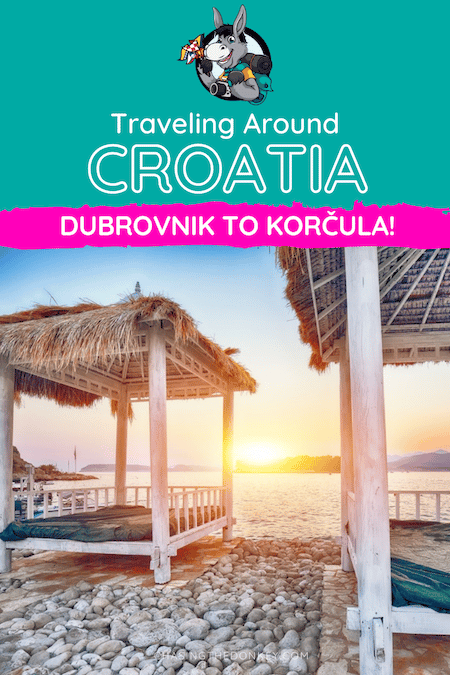 MORE CROATIA TRAVEL BLOGS
Share