Nestled amidst majestic snow-crowned peaks, enchanting azure lakes, a climate that caresses the senses, and captivating emerald landscapes, Shimla Valley beckons with an irresistible charm. Revered as the reigning monarch of hill retreats, this city and its neighboring treasures never fail to bewitch with their captivating allure. There is an enchantment in Shimla's very air, weaving its spell on all who wander into its embrace. With an extensive array of attractions and renowned landmarks, Shimla Valley stands tall as one of India's most sought-after havens for wanderers. So, before we bestow upon you the riches of Shimla's coveted destinations—and a handful just beyond its borders—let us begin with a few essentials.
5 Best Places to Visit in Shimla Valley
Embark upon the splendorous journey to Shimla Valley, a picturesque hill station that unfurls many delights for its cherished visitors. First, unveil the gems of Shimla's most gorgeous destinations as you peruse the following selection. Then, continue your descent and immerse yourself in the knowledge of these great sites that await your exploration.
1. Annandale
Annandale stands as a serene oasis of natural beauty and historical significance. This vast expanse of greenery, spanning over 100 acres, offers a tranquil escape from bustling city life. Annandale holds a rich legacy, once serving as a playground for British soldiers during colonial times. It is now a popular leisure area for both locals and tourists. Visitors to Annandale can indulge in many activities, from picnicking on the lush grassy fields to partaking in adventurous sports such as golfing, cricket, and even polo. The breathtaking panoramic views of the surrounding mountains add an ethereal charm to the experience. Nature enthusiasts can take leisurely walks, immersing themselves in picturesque landscapes and soaking in the fresh mountain air.
Famous for: Golf
Best things to do: Golfing, Racing, Sightseeing
Best Time To Visit: April to October
Timings: 9 am to 5 pm
2. Jakhoo Hill

Rising majestically above the charming town of Shimla, Jakhoo Hill stands as a stunning testament to nature's grandeur. This lofty peak, approximately 2,455 meters, offers a captivating escapade for adventure seekers and nature enthusiasts. Jakhoo Hill is renowned for its iconic Jakhoo Temple, dedicated to the Hindu deity Hanuman. As you ascend the scenic trail to the temple, be prepared to encounter mischievous monkeys that have made this sacred site their home. The temple boasts a colossal statue of Lord Hanuman, standing tall and imparting a sense of awe and reverence. Take a moment to soak in the sweeping views of Shimla Valley, adorned with lush forests, rolling hills, and distant Himalayan peaks. For adventurous souls, Jakhoo Hill offers exciting opportunities for trekking and hiking.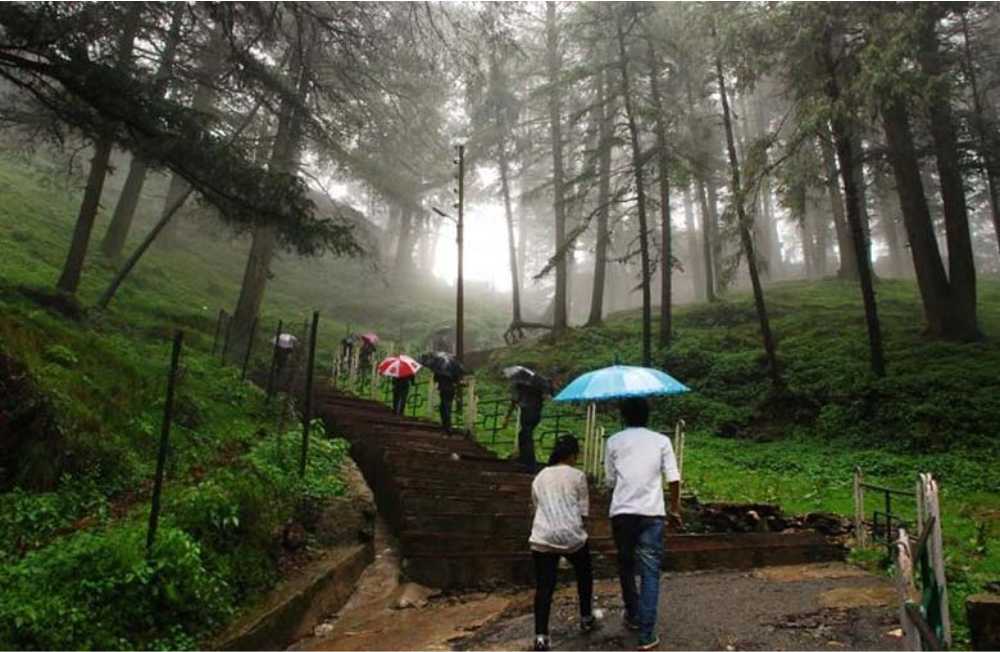 Famous for: Trekking
Best things to do: Photography, temple visit, trekking
Best Time To Visit: All-year
Timings: 7 am to 8 pm
3. Summer Hills

Nestled amidst the serene beauty of Shimla Valley, Summer Hills is a tranquil retreat where nature's embrace is at its gentlest. This picturesque hill offers respite from the summer heat and welcomes visitors with open arms. Summer Hills has a pleasant climate that invites travelers to unwind and rejuvenate. The lush greenery, accompanied by a gentle breeze, creates a soothing ambiance that soothes the senses. As you explore the hills, you'll be treated to captivating vistas of rolling slopes, verdant forests, and panoramic views of Shimla's enchanting landscapes. It's the perfect destination for leisurely walks, picnics, and moments of introspection.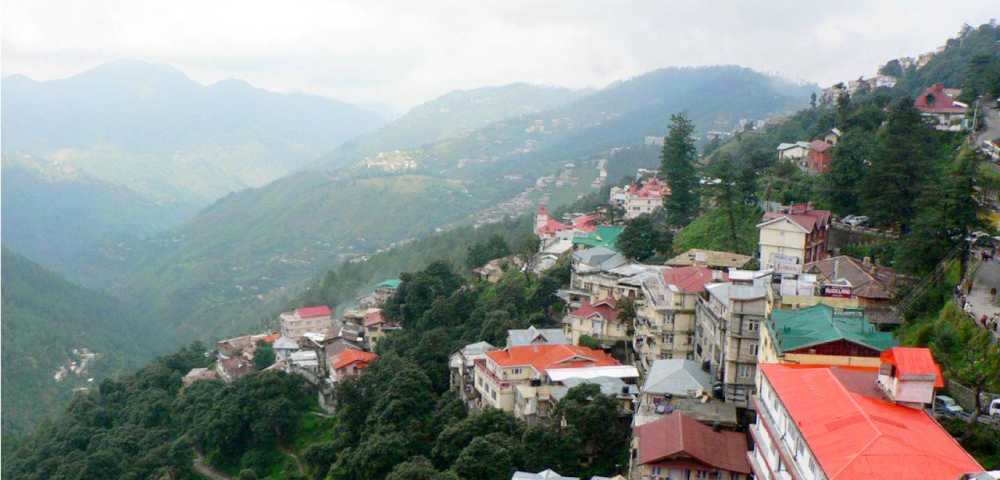 Famous for: Trekking
Best things to do: Camping, Sightseeing, Trekking
Best Time To Visit: March to October
Timings: Sunrise to Sunset
4. The Scandal Point, Ridge

Scandal Point, also known as the Scenic Spot, captivates visitors with its stunning vistas of the valley and snow-capped mountains. This popular destination in Shimla Valley offers a delightful experience for mountain enthusiasts, complemented by the annual Shimla Summer Festival and the renowned Tudor Library. With its mesmerizing sunrises and sunsets, Scandal Point is a must-visit place in Shimla that encapsulates the essence of Shimla in a single day.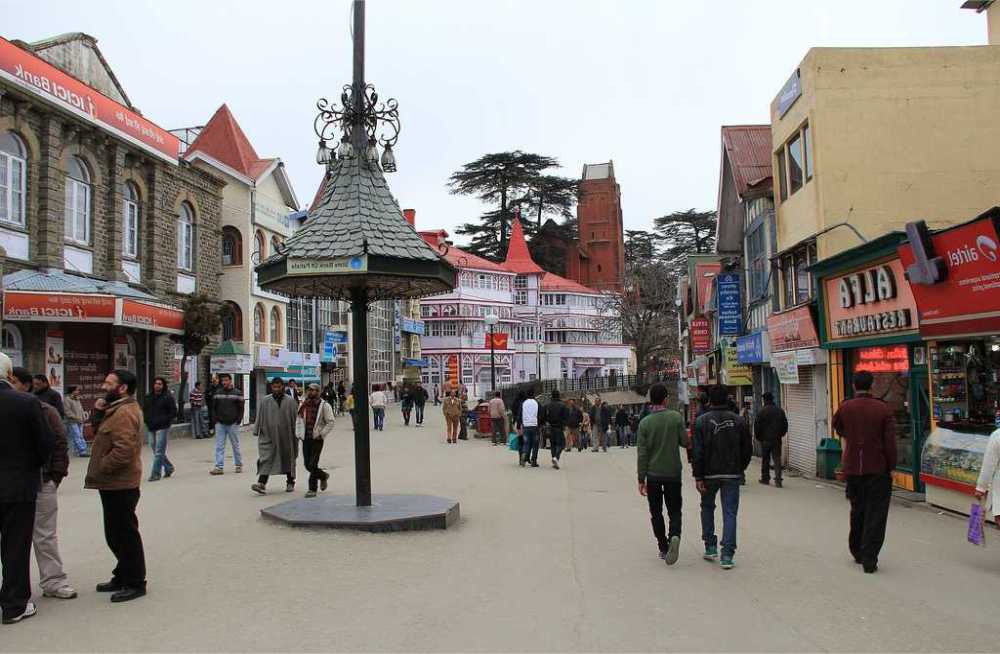 Famous for: Tudor Library
Best things to do: Nature walk, Sightseeing, Attend the Summer Festival
Best Time To Visit: All-year
Timings: Sunrise to Sunset
5. Naldehra And Shaily Peak
Naldehra, a captivating hill station near Shimla, beckons with its enchanting sunrise and sunset vistas. Embark on a horse ride through the dense deodar forests, immersing yourself in the lush flora and fauna. The awe-inspiring scenery, tranquility, and invigorating fresh air of Naldehra promises an unforgettable experience that will leave you truly captivated.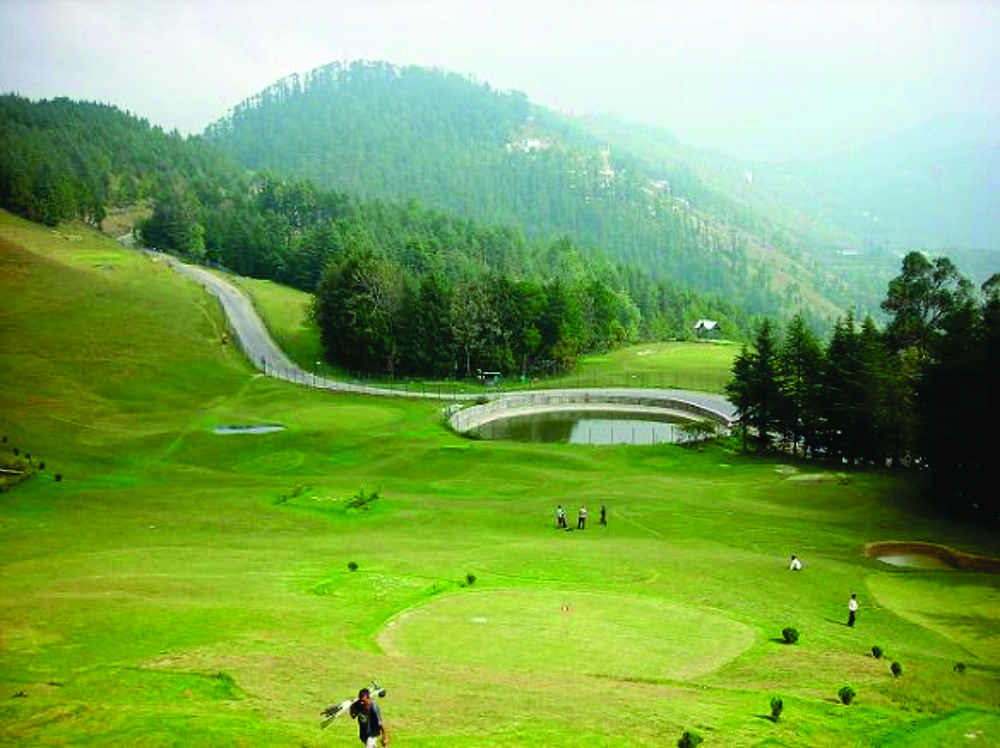 Famous for: Sunrise and Sunset views
Best things to do: Camping, Horse Riding, Picnic, Trekking
Best Time To Visit: All-year
Timings: Anytime
Dear friends, if you haven't yet explored these tourist destinations in Shimla, you're missing out on some truly memorable experiences. So waste no more time and embark on a journey to Shimla Valley by booking your trip with Japji Travel.
How to travel to Shimla Valley?
To reach Shimla, you have several options.
By Air: The nearest airport to Shimla is the Jubbarhatti Airport, approximately 23 kilometers away. You can hire a taxi or take a bus from there to Shimla.
By Train: The nearest major railway station is Kalka, which is well-connected to major cities like Delhi and Kolkata. You can take the historic toy train from Kalka, which offers a scenic ride, or hire a taxi to reach Shimla.
By Road: Shimla is well-linked by road to major cities in North India. You can drive your vehicle or take a bus from cities like Delhi, Chandigarh, or Manali.
How many days are enough for Shimla Valley?
3-4 days are enough to explore Shimla.
What are the best places to visit in Shimla Valley for couples?
The Ridge, Mall Road, Kufri, Chadwick Falls, Chail, Naldehra, and Shaily Peak are some of the best places to visit in Shimla for couples.