Since reading the books Ramona and The House of Broken Angels, visiting San Diego, California had been a dream. After having a splashing time at the Great Wolf Lodge, Los Angeles  we drove further north and in one and half hours, reached San Diego, another attractive city of California.
We had heard that San Diego life was a fusion of the American and Mexican ways of life that had created a vibrant culture. We wanted to see that first-hand. An invite from a cousin made it exciting and their dog was a big draw. We spent about 2 days and here are some of the things to do in San Diego.
San Diego History and Heritage
The history of San Diego can be traced back 9000 years to the local inhabitants Kumeyaay. They were taken over by the Spanish. Later San Diego was a part of Mexico that was later acceded to the United States. San Diego has therefore a plethora of influences that form the rich cultural fabric of the city.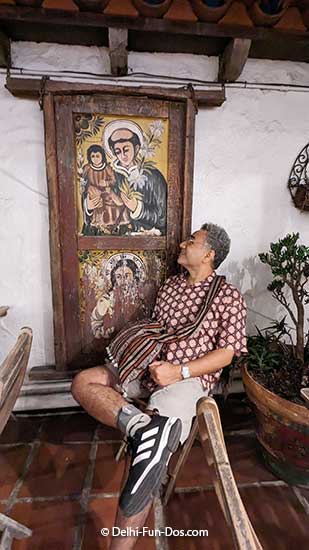 We could see the impact of the diverse history of San Diego in the city through its buildings and street names. A lot more Spanish was spoken here than what we experienced in the other places we visited in California.
Things to do in San Diego
Given the rich heritage of San Diego, there are a lot of cultural things to do here. Also, being on the Pacific Ocean, the beaches of San Diego are immensely popular. We spent about 2 nights here and just about did a bit of both.
Pacific Beach, San Diego – We chose this beach because we were travelling with a dog and this was one of the few beaches that allowed pets. No regrets though. Fortunately, it was not a sunny day and we were happy to be out. There was a long shoreline with light blue clear water. The sea was calm and we waddled inside a bit. But ooo…the water was cold. We sat on the shore and the calming sound of the waves was relaxing.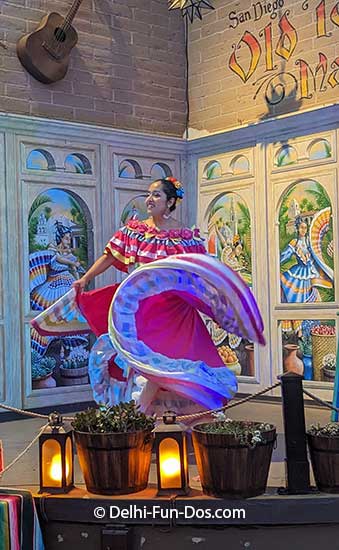 Old Town San Diego State Historic Park – In the evening, we went to the Old Town San Diego State Historic Park. It was like travelling back in time. This place had still maintained the post office, provision stores, and even the prison! There was a museum displaying the history of San Diego. We watched a vibrant flamenco performance here and walked through the markets.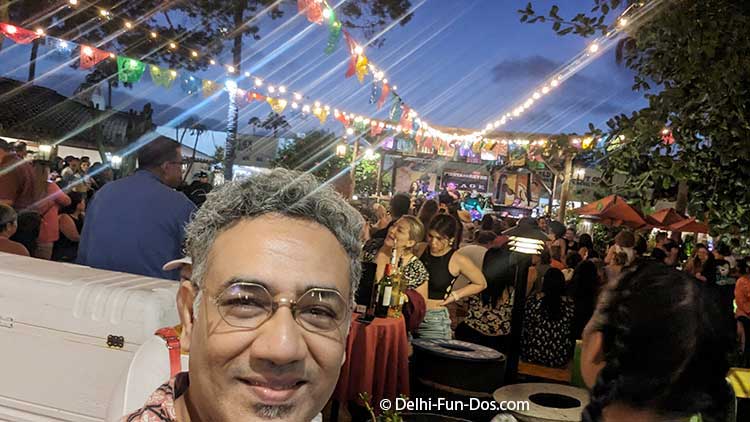 The town square had a band in the evening. The area was decorated with fairy lights. The audience, regardless of age or gender, got up and started dancing the most beautiful salsa. It was a truly sensual experience.
Balboa Park, San Diego – We also visited Balboa Park which is well known for its architecture in Spanish style. We walked through the park, crossed the Cabrillo Bridge and visited the Spanish Village Art Centre. This park is sought after for its cultural events too and is reflective of the administration's initiative to preserve San Diego's colourful culture.
Shopping in San Diego
Any old culture carries rich inheritance in its arts and crafts. San Diego's long colourful ethos ensures that one gets a lot of variety in the markets.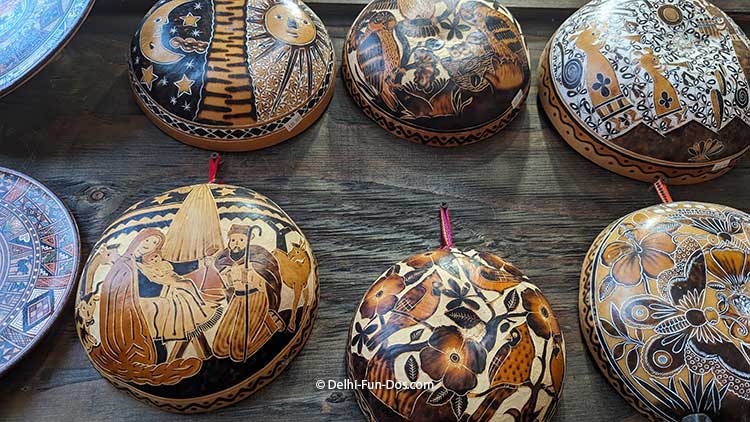 While walking through the markets we saw a lot of colour in Hispanic works of art. The hand-painted masks, wall art, pottery and handmade bead ornaments stole our hearts. The hand-woven items looked quite similar to Indian weaves. The goods were indeed expensive and we picked some souvenirs.
What to eat in San Diego
San Diego's food scene is somewhat different from the rest of America. Given the strong Hispanic influences, Mexican food is the dominant food narrative.
We dined alfresco at the Old Town at the highly recommended Casa De Reyes. We ordered tortillas, empanadas and cheese-stuffed quesadillas. While we have had these dishes before, they tasted more rich and flavourful in San Diego.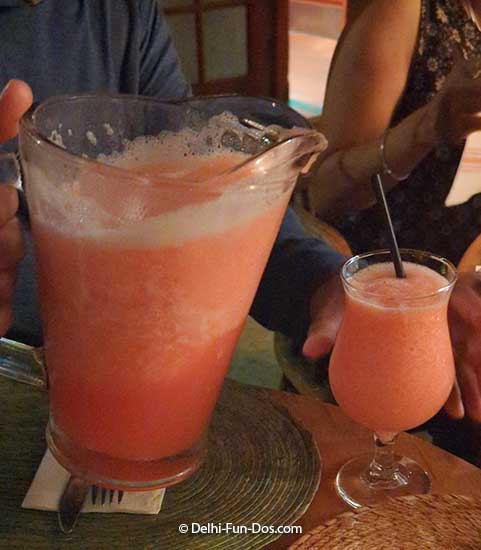 To complete the experience, we ordered Sangria and Margarita to sip with our dinner. Sangria, a Spanish cocktail and Margarita, the Mexican cocktail were absolutely mind-blowing. The perfect blend of sweet, tart and bitter tastes with the alcohol infusions, these pitchers were heaven for the taste buds.
For dessert, we had the Spanish / Mexican fried pastry – churros. They were mildly sweet with the right crunch on the surface and a lingering cinnamon flavour.
How to reach San Diego
Reaching San Diego is easy. While we drove to San Diego, there is a fully functional airport here catering to domestic and international flights. They also have a railway station.
Best time to visit San Diego
Summer days are warm in San Diego. Plus holiday seasons are popular with tourists. Peak winters may get very cold deterring you from outdoor activities. The best time to visit San Diego therefore is late fall, that is the month of October and spring in March and April.
San Diego was a dream trip. Be it arts, food, beaches or history, culture, music and dance and last but not least, parties, San Diego has so much to offer. We intend to return to San Diego to relive the experience.