Europe in January might not seem the most exciting prospect on paper. Christmas markets have closed, festive cheer has been replaced by New Year's resolutions and, let's be honest, we're all ready to save some cash after December's expenses. But that's precisely why these picks are some of the best places to visit in Europe in January; they all promise the perfect post-Christmas rest and recharge. 
For some, that might mean starting the year by strapping on skis and hitting the slopes. If you're feeling burned out, now is the perfect time for a cost-saving scenic spa getaway or to cosy up inside watching the northern lights. Maybe you just want a bit of winter sun or a cheeky city break away while the prices are lower? Yep, those off-season deals can be motivation enough to visit the best European destination in January.
Well, whatever you're seeking from a start-of-year vacation, these are my suggestions of the best European countries to visit in January, broken down into skiing and snow, adventures, relaxation, city breaks and winter sun. And sure, some of Europe's best cities, like Barcelona and Rome, might be a little lighter on crowds — these famous metropolises are never tourist-free — but instead of just listing the headliners as suggestions for slightly lower hotel rates, I've tried to focus on destinations with a compelling reason to visit in January.
Best European ski and snow destinations in January
Many of Europe's most popular January places are focused on snow and winter spots. You've got the slightly offbeat, such as Slovakia's Tatras Mountains, and the old favourites, like Innsbruck in Austria, but the following three stand out for their own compelling and different reasons. Plus, you can usually snag some decent deals if you visit mid-month after the Christmas holidays are over but before February sees the slopes get busier again.
Auvergne-Rhône-Alpes, France
Indulge with pristine pistes and après-ski in France's fabulous winter wonderland, the Auvergne-Rhône-Alpes. With over 3000 mountains — including the famed Mont Blanc — in this Swiss border-touching region, there's a resort for all. Plus, France just seems to have the edge when it comes to skiing.
If you want to splurge, book a stay in one of the luxury ski chalets in Courchevel, arguably the region's most upscale resort. Known for its Michelin-awarded restaurants and first-class boutiques, you'll have plenty to pamper yourself away from the pistes of the world's largest continuous ski area, Les 3 Vallées. Plus, January also often brings the best fresh powder.
But there are also some more budget-friendly options, with Le Semnoz being a solid choice for affordable ski passes. Another great reason to visit Auvergne-Rhône-Alpes for your skiing holiday in January rather than December or February is that you miss the school Christmas and half-term breaks. As such, it's a much more adult-only affair, perfect when it comes to the all-important après-ski.
Bansko, Bulgaria
Bulgaria might not have the same international reputation as France for skiing, but that makes it the perfect pick. Bansko is one of the best places to go in Europe in January if you're a beginner, budget-conscious, or both.
It's actually where I first (attempted) to learn to ski, and even though my skiing trip in Bansko was a bit of a failure — I realised I'm more suited to the après than the actual skiing — I had no hard feelings; I'd paid the same for my whole weeks trip as the most expensive ski pass in the Alps.
Not only are the rentals, chair lift passes and accommodation options fairly priced, but you can actually base yourself in Bansko Old Town and then take a gondola up into the UNESCO-listed Pirin National Park, where the slopes are located, each morning. I loved this, as it meant I could experience the more traditional side of the country by staying in an actual lived-in town while also having the snow on my doorstep.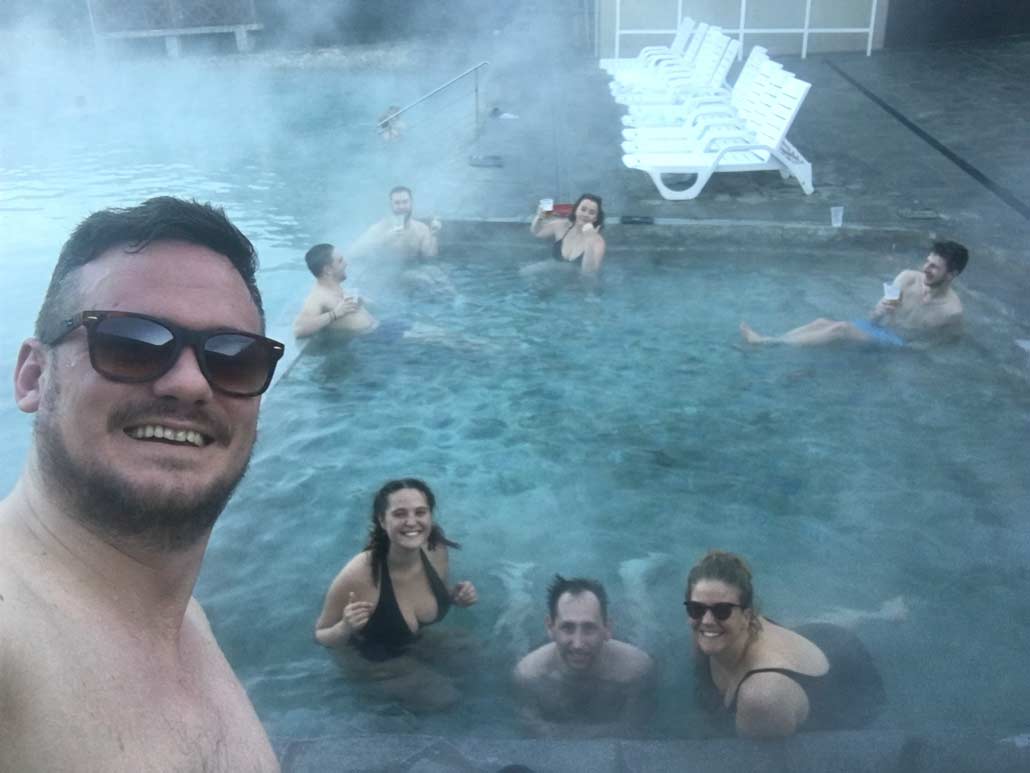 Sierra Nevada, Spain
My final suggestion of the best places to visit in January in Europe for skiing is the Sierra Nevada mountain range in southern Spain.
While this isn't the best-rated ski resort in Europe, it offers the chance for a much more rounded holiday as you can combine the slopes with visits to some of Spain's best cities, such as Granada — the magnificent Alhambra looks spectacular when backed by the snowy peaks — or Seville, one of the warmest cities in Europe in January.
With more than 100 slopes — the highest tops out at 1200 metres — to choose from, more experienced and beginner skiers are served. There is also a cross-country track, which doesn't require a ski pass. And, if you plan your visit for early January, you'll be around for Three Kings Day on the 6th, which sees Spain's Christmas celebrations kick-off with parades on the night before, followed by gift-giving on the actual El Día de los Reyes Magos.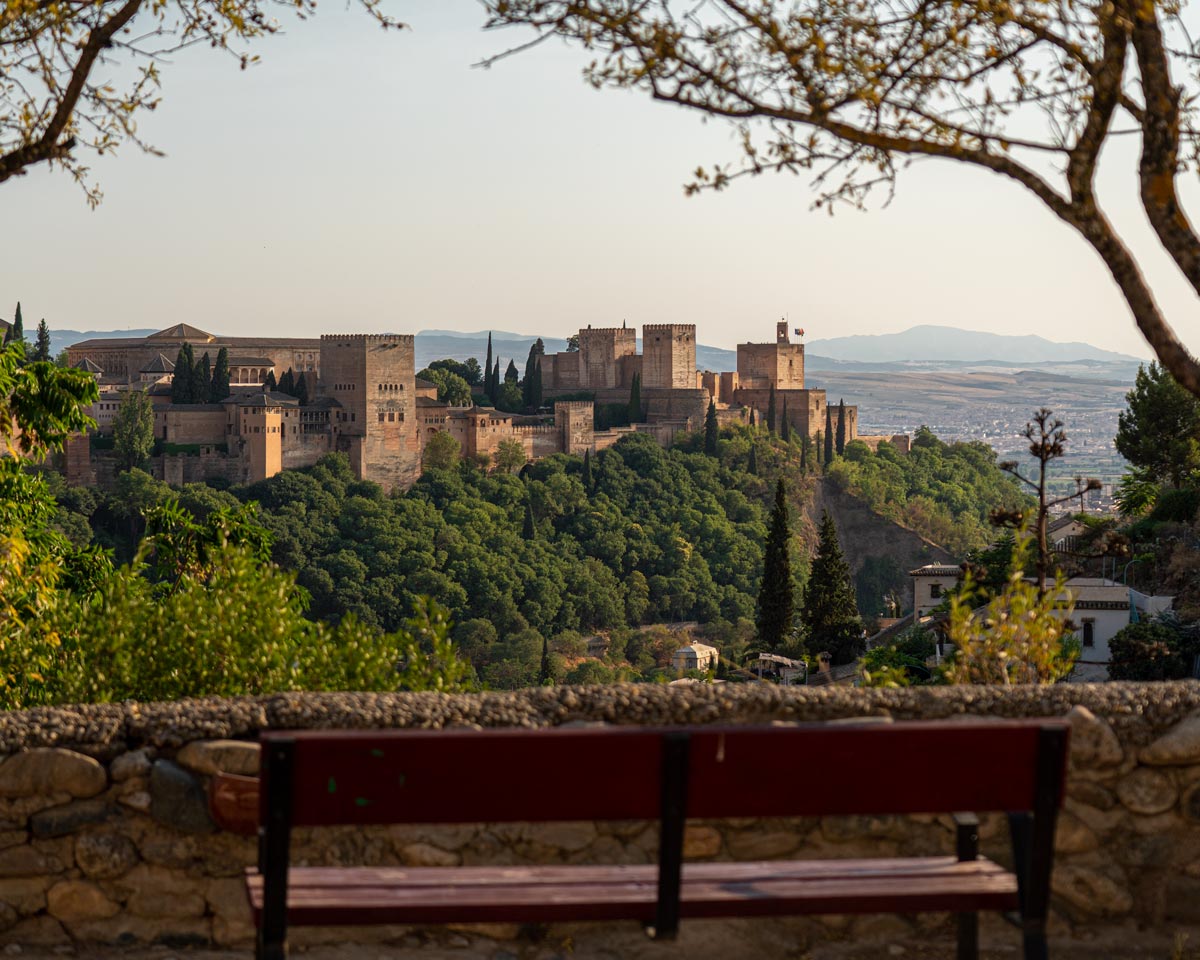 Where to go in January in Europe for adventures
Europe's January snow isn't only reserved for skiing; there are plenty of other adventures to enjoy across the continent if you visit the best European destination in January. From northern light explorations in the Arctic to snowmobile rides to remote villages, winter brings plenty of opportunities. Plus, you might still find some sunny hiking trails and roaring surf in Europe's best beach destinations.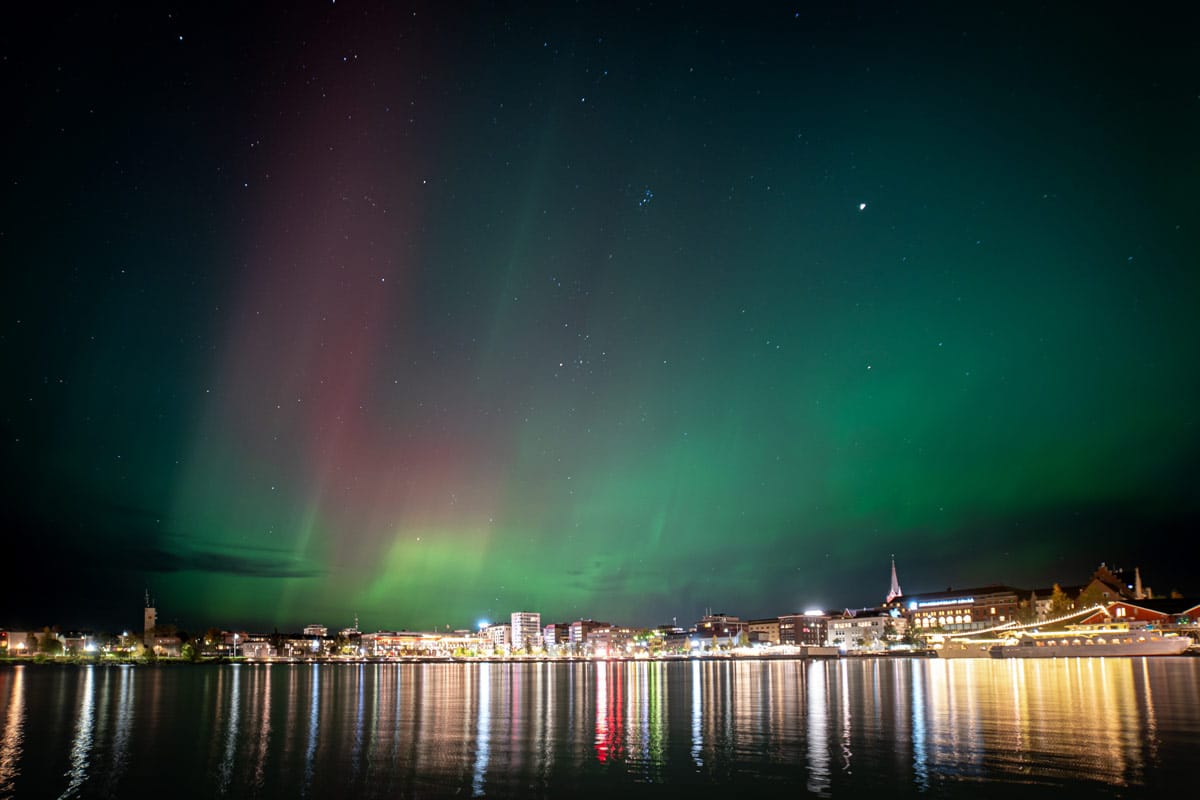 Lapland and Nothern Nordics
Picking the best places to visit in January in Europe in the Nordics is challenging, as each country has similar offerings. As such, I've grouped them all together, as Lapland isn't limited to the Santa Village of Rovaniemi in Finland but also stretches across Sweden and Norway. Budget can also be a factor in where you decide to visit, as having just come back from a couple of months up north, I can confidently say the exchange rate in Sweden makes it much more appealing than Norway for the cash-conscious.
Once you've made your way up and beyond the Arctic Circle, you'll be in a true winter wonderland. Epic views on the Lofoten Islands, husky-sledding in Lapland, snowshoe hikes along Sweden's King's Trail, and cinematic rail rides to Norway's most northerly points all bring awe alongside adventures. You can even sleep in igloos or check in at a hotel built of ice, often for a fraction of the price of coming for Christmas.
But what truly makes it one of the best places to go in January in Europe is the chance to spot the aurora borealis (northern lights) in all their glory. And while sightings aren't guaranteed — January can mean some cloud cover — January 2024 is an especially good time to give it a shot, as the 11-year peak of the solar cycle is peaking in winter 23/24.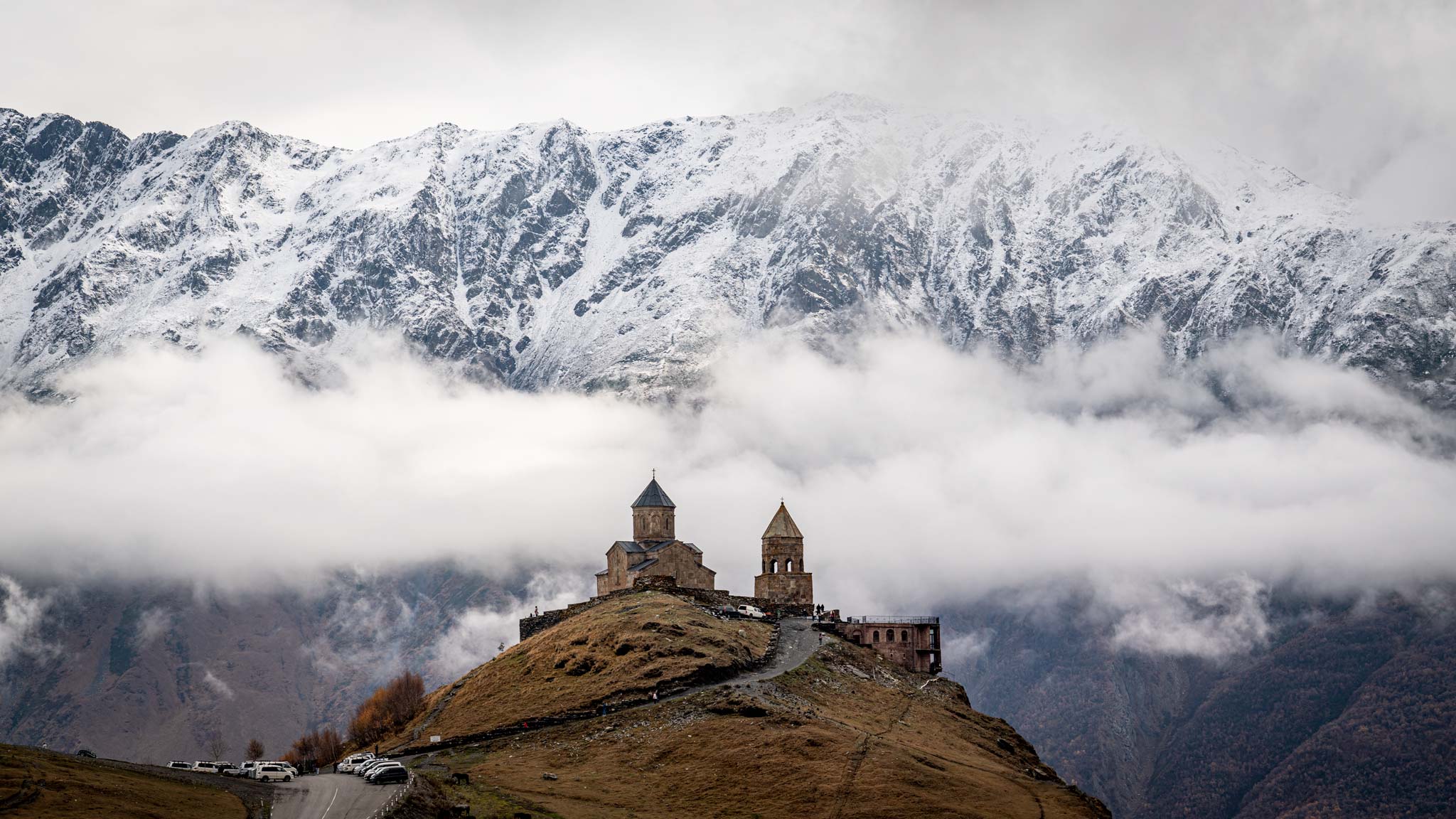 Georgia
One of the most under-the-radar European destinations in January is Georgia. It's well worth considering a trip to this gorgeous country and the Caucasus Mountains if you want to enjoy some adventures without breaking the bank. Plus, the Georgian Orthodox Church celebrates Christmas on January 7th, so you may get to see the all-dressed-up Alilo parade and traditional carols.
The main gateway to the country (and capital city), Tbilisi, is a delightful winter city break, with small terraces dotted with heaters and blankets to keep you cosy while sipping on the scrumptious Georgian wines and some of the best cuisine in the world. But for an adventure, it's the Caucasus Mountains that call loudest.
Certainly, it's worth knowing that snowfall is heavy up here, and some roads to remote communities can be shuttered due to weather. However, affordable ski resorts like Gudauri are always kept accessible. Here, you can also get an adrenaline hit on a snowmobiling adventure, paraglide over the snow-capped peaks, or strap on some winter hiking gear to tackle the trails around Kazbegi for epic views of Gergeti Trinity Church.
Portugal
One of the most all-round adventure destinations in Europe in January is Portugal. Can you think of many other places where you can ski, surf giant waves, and set off on a sunny hike across beaches in one weekend?
But that is precisely what my perfectly formed and compact chosen home country offers. In the Serra da Estrela mountain range, you'll find mainland Portugal's highest peak, Torre, and while it might be surprising, snow does fall here in the colder months. The small ski resort isn't really much to shout about, but it can keep you entertained for a couple of days.
Then, along the coast, you've got surfing of epic proportions. The most impressive swell is in Nazare, where the world's biggest waves are surfed by the pros, though there are plenty of more laid-back options, such as Sagres or Ericeira, to enjoy a less extreme surf camp.
And then you've got the hiking options. From the Algarve's Fisherman's Trail, a multi-day hiking route that clings to the coast, to the archipelagos of Madeira — with its soaring peaks and levada trails — and the Azores, where adventures abound, there are plenty of options. A bonus is that Madeira and the Algarve are two of the warmest European destinations in January.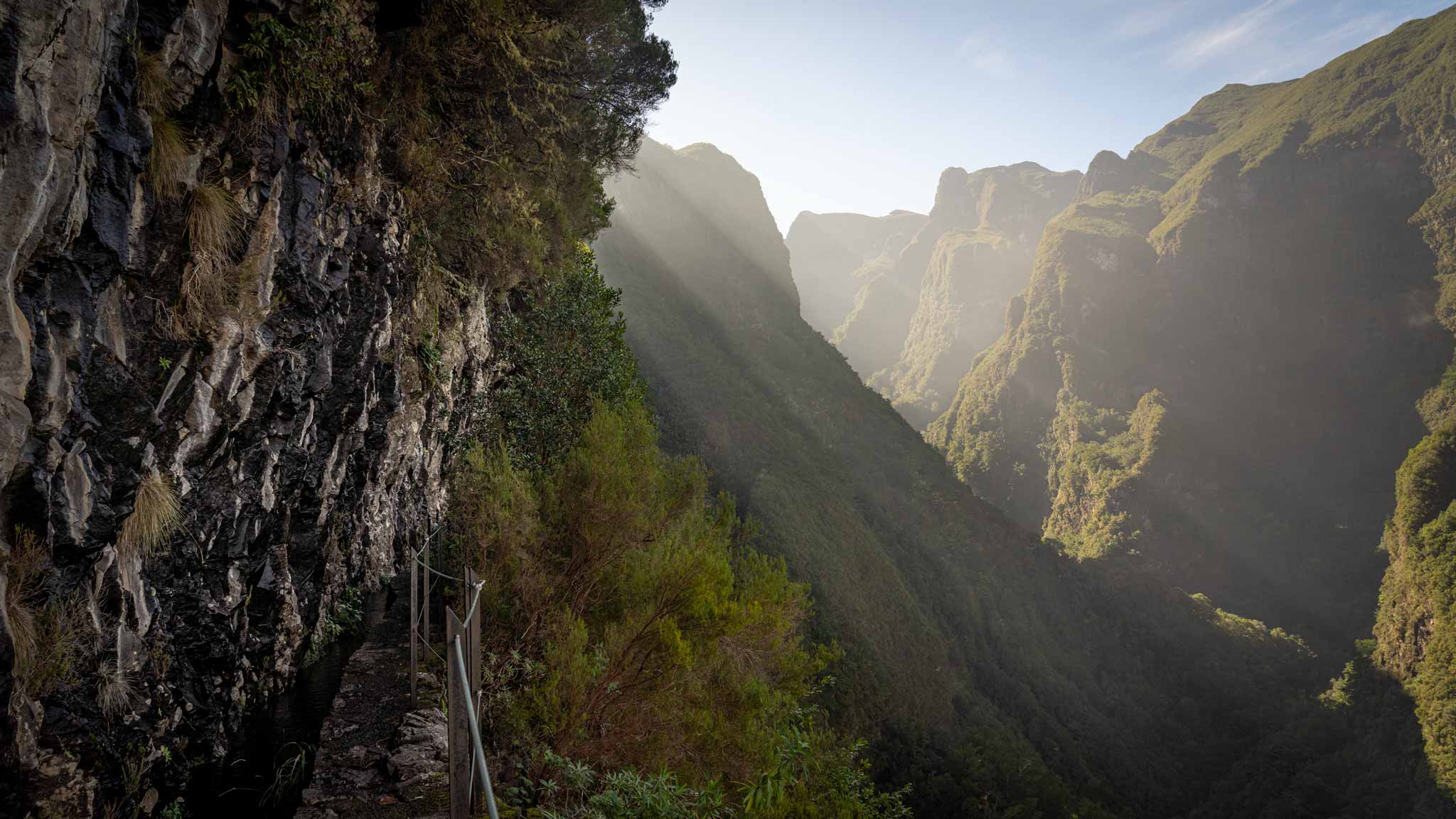 Best places to go in January in Europe for relaxation
If adventure isn't exciting for you — let's be honest, we all need some R&R post-Christmas — then there are some excellent places to visit in January in Europe to enjoy a pamper. From hot springs and healing baths to forested spa resorts far from the crowds, these European spots ensure that January is more about switching off and seeking out serenity.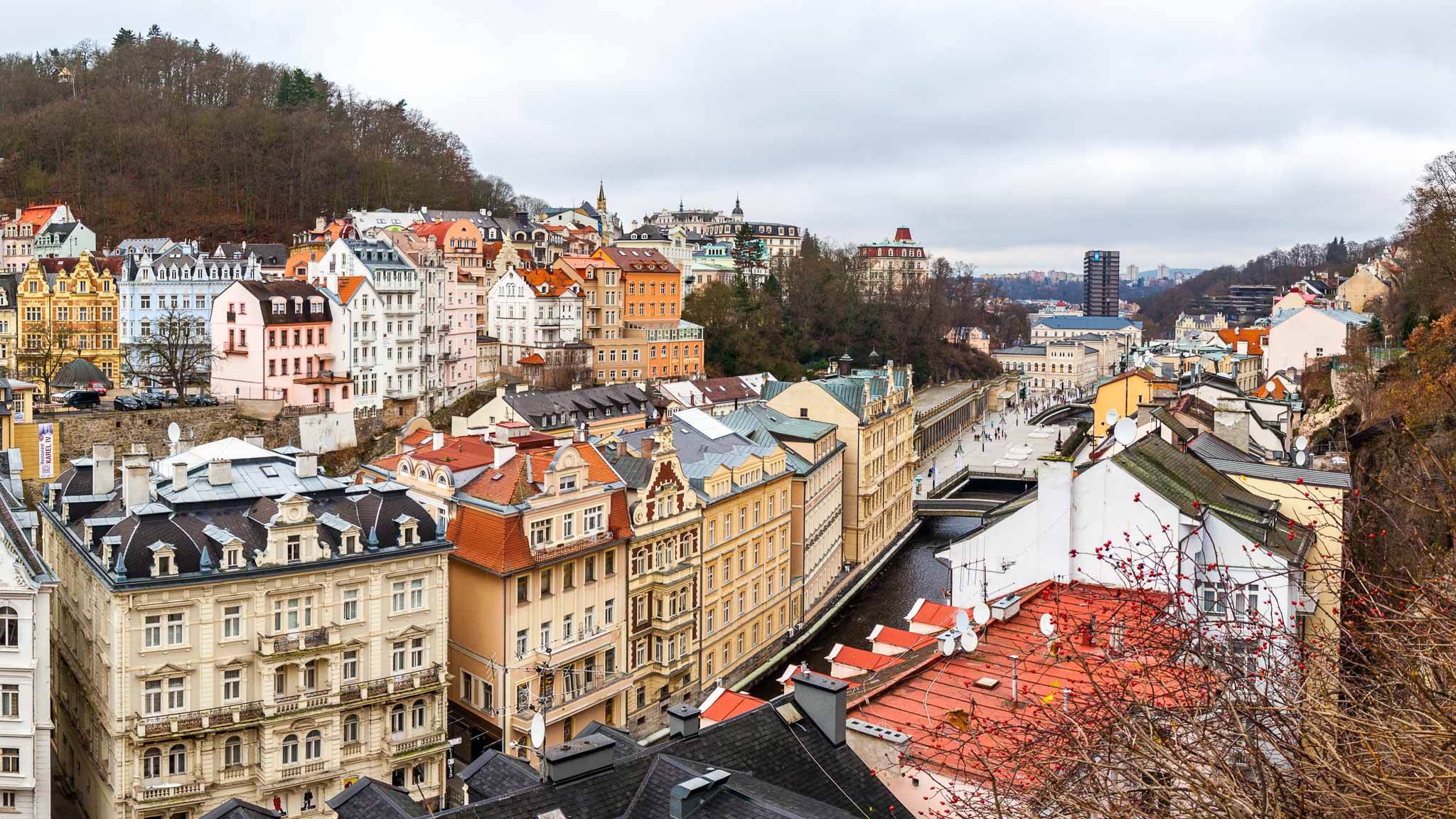 Karlov Vary, Czechia 
Tucked away in forest-heavy Bohemia, the adorable spa town of Karlovy Vary is one of the best European cities to visit in January to soothe your soul. It's rare that I take spa breaks or visit retreats, but a couple of years back, I was craving some peace and pampering and ventured here on a whim, mainly driven by the competitive pricing of upscale hotels. And boy, am I glad I did.
Not only did I get to stay in two incredible resorts (Retro Riverside Wellness Resort was a magical bolthole) shrouded by dense forests, but when I eventually tore myself away from the spa, I found an enchanting Old Town with a fascinating tradition.
You see, the warm healing waters that Karlov Vary is known for aren't just used in treatments but are sipped on the daily by the city's residents. These traditional Spa cups (locally called Karlov Vary drinking cups) date back to the 17th century and are often carried around to and then filled up at one of the city's free fountains. You'll easily be able to get your own porcelain cup (it's a great souvenir) from one of the market stalls or shops, so you can make a brew and sip tea as you explore the historical highlights.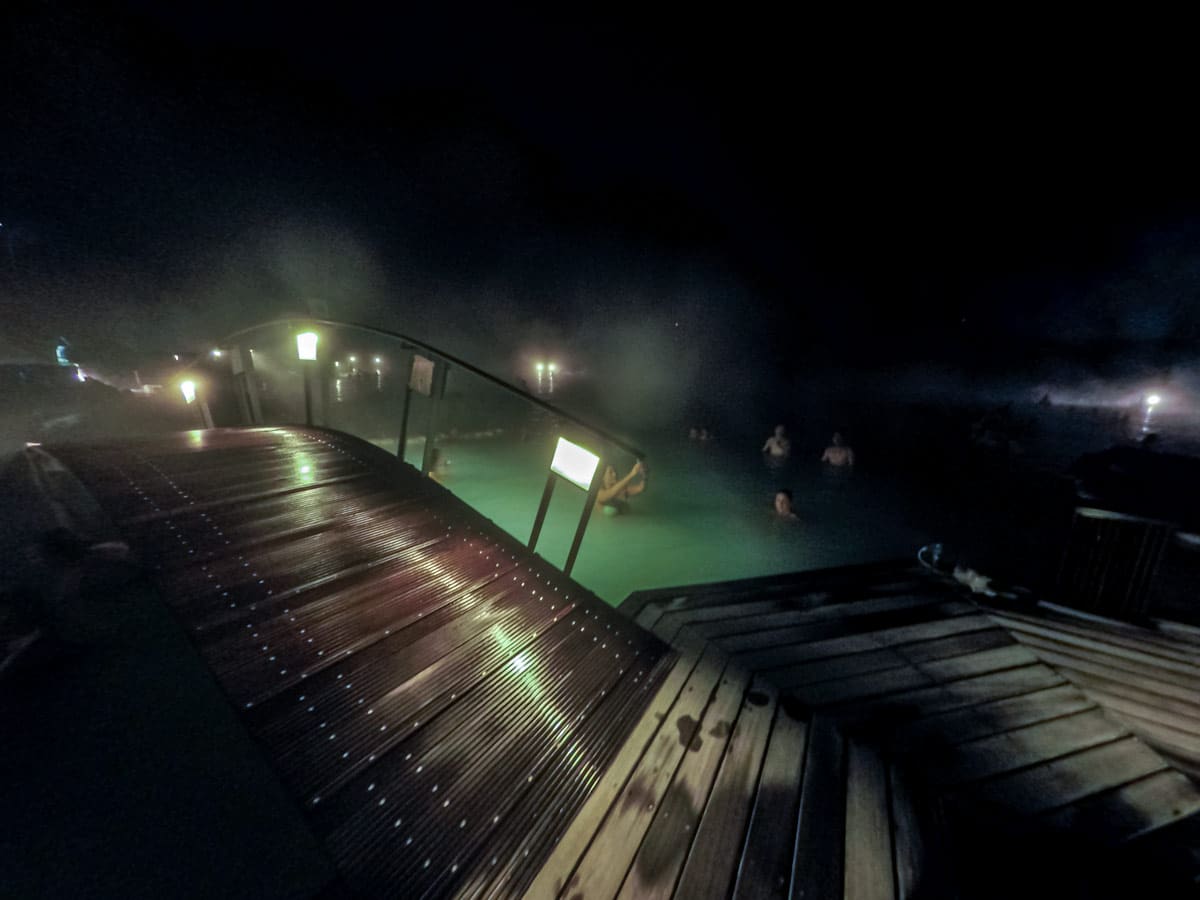 Iceland
Iceland is one of the best countries to visit in Europe in January for multiple reasons, and it could easily fall into any of these categories. You'll have the chance to chase the northern lights, enjoy underwater adventures as you snorkel between tectonic plates or hike atop glaciers, and witness waterfalls tumbling into snowy valleys, and the New Year's Eve celebrations in Reykjavik are genuinely something to behold.
But Iceland in winter is particularly incredible for a little respite, as there is an abundance of spas, geothermal waters, and hot springs — such as the famous Blue Lagoon — to relax in. Slowing down is also almost forced upon you, as access to parts of the island can be restricted in the winter months, and the shorter days mean less time for outside exploration. Still, I absolutely adored my Christmas and New Year snowy break here, and in January, you might even snag a great deal.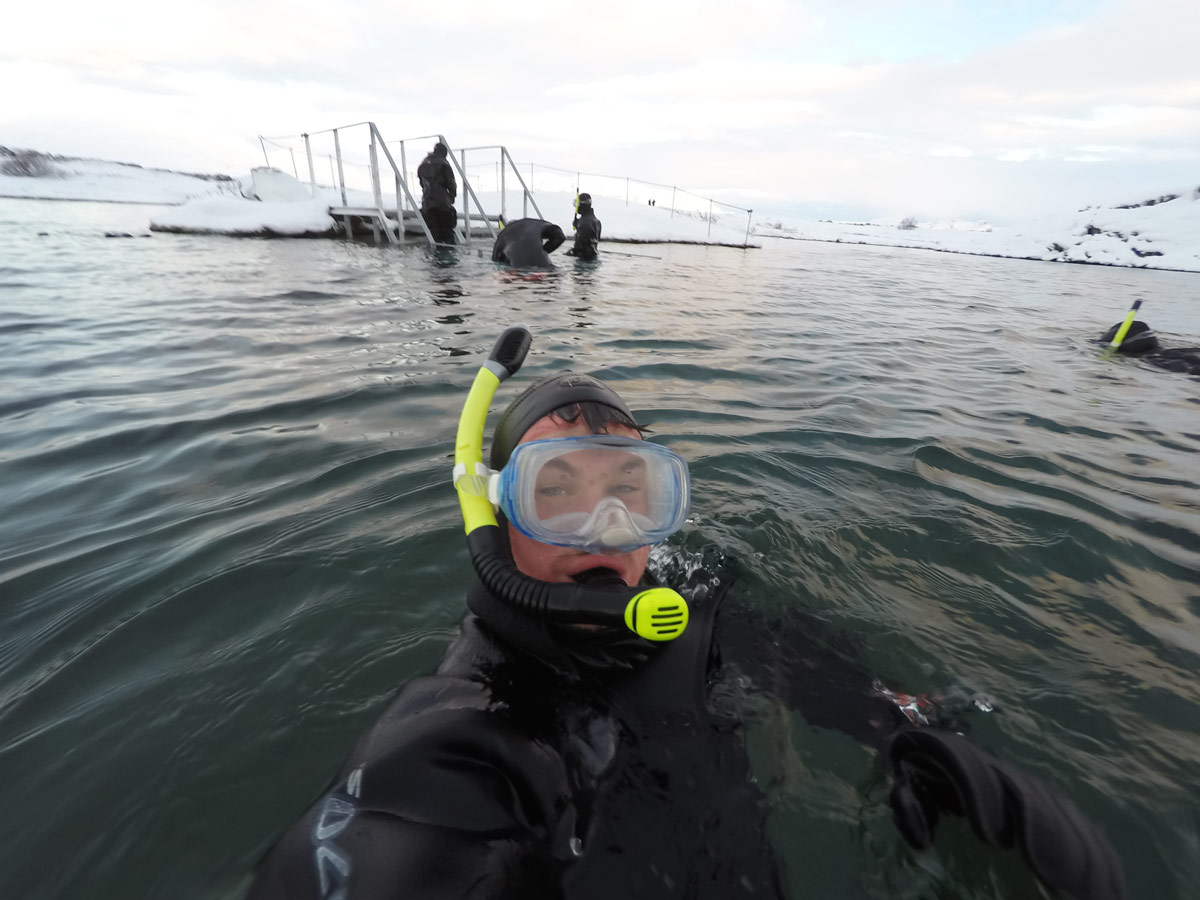 Latvia's Gauja National Park
Latvia is criminally overlooked, and while its vast swathes of forests and local obsession with getting out in nature make it a fantastic summer hiking destination, it's also one of the best places to go in January for Northern Europe's famed sauna culture without Finland's price tag.
For centuries, saunas and bathhouses have been a staple in Latvian culture. There is no shortage of spa hotels, remote cabins, and luxury hotels in the country, and a sauna is pretty much guaranteed. So, if you want an affordable, relaxing and rejuvenating winter getaway, set your sights on this Baltic state.
Personally, I'd suggest getting out of Riga (it's most magical at Christmas) and heading into Latvia's pristine Gauja National Park. Not only is it postcard-perfect when snow coats the trees and trails, but there are some fantastic castles — such as Cēsis, where you're given a candlelight to explore — when you're taking a break from being pampered.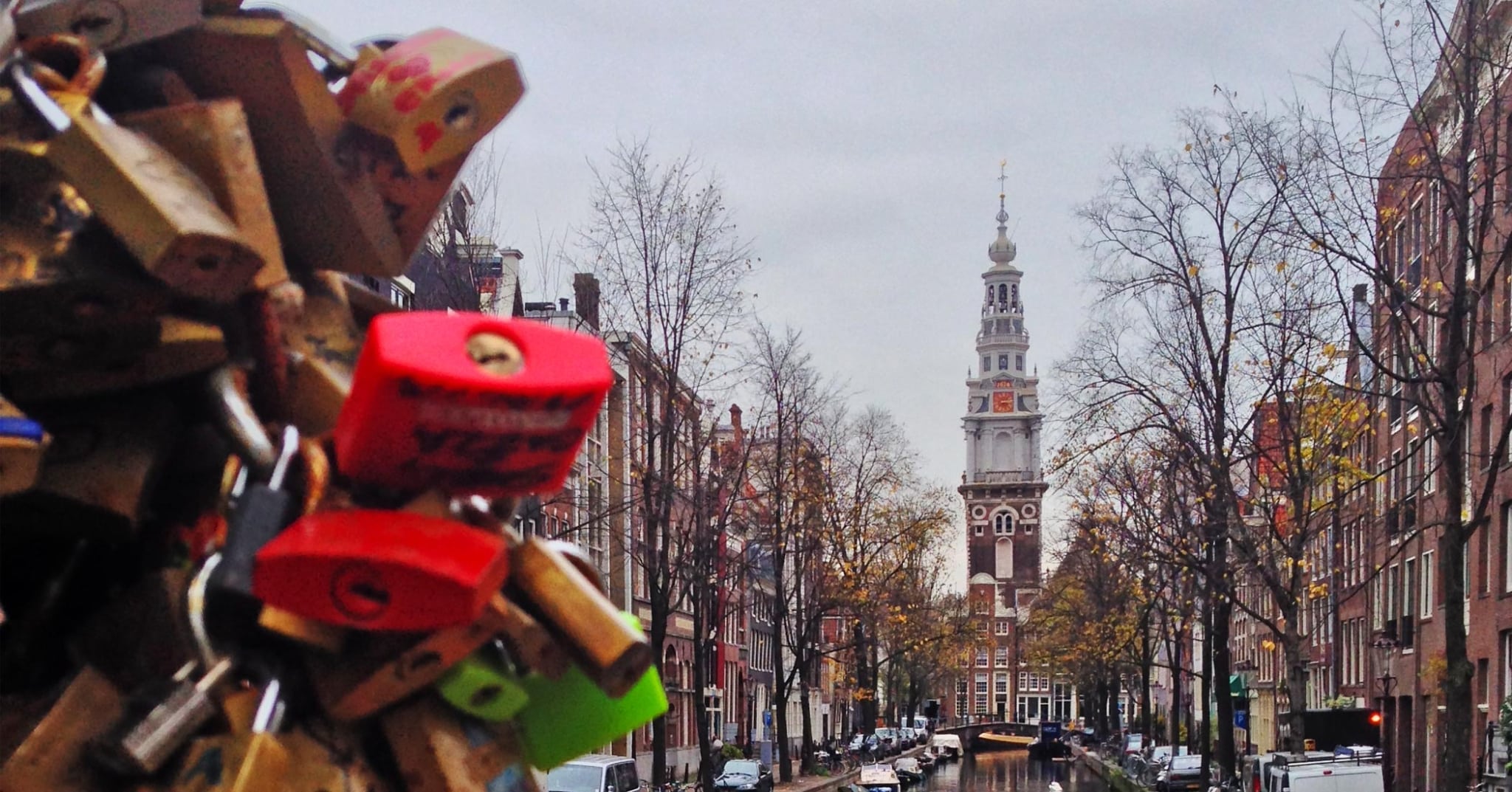 Best European cities to visit in January
Once the Christmas markets have closed and the last of the mulled wine supped, Europe's cities say farewell to festive cheer and instead welcome back fairer-priced hotels. It can also be one of the quietest months to visit popular destinations such as Venice (before the carnival in February) and over-touristered Dubrovnik in Croatia. On the flip side, warmer January cities, such as Lisbon and Seville, are still pretty popular. But beyond fewer crowds and more affordable flights, the best European city breaks in January offer a strong argument for visiting.
Amsterdam, The Netherlands 
The capital of The Netherlands is arguably one of the best European cities to visit in January. Not only do you have plenty of world-class museums to tour if rain showers come, but there's still an enchanting air to the city, especially if the canals are frozen, and locals are out ice skating.
Adding to the magic of a January weekend break in Amsterdam is the Light Festival, which continues well into the middle of the month. Illuminated creations from global artists brighten the city's canals and streets with a digital app guiding you to the twinkling and neon installations.
By day, you can explore Amsterdam's excellent collections of museums, such as the extensive collection of the Rijksmuseum, Van Gogh's most impressive pieces, and the Rembrandt House collection.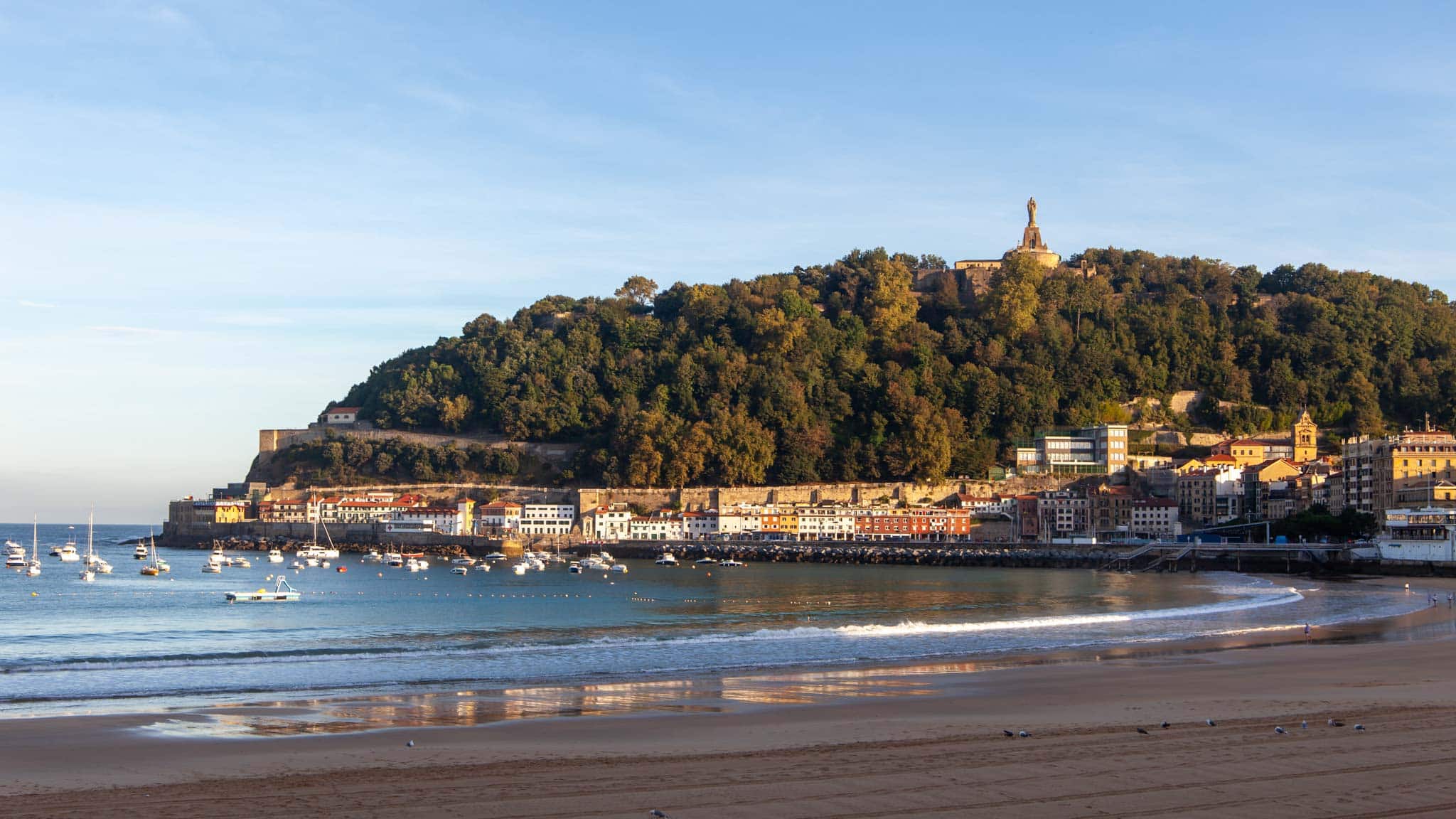 San Sebastian (Donosia), Spain
Spain is one of the best countries to visit in January in Europe for a multitude of reasons. The sun is still shining in the Canary Islands, Granada has its ski slopes, and the 6th of January sees Christmas celebrations. But in the country's verdant north, the Basque Country is hosting its festivities, and there's no better place to experience them than in one of my favourite cities, the food-obsessed San Sebastián.
Already an absolute gastronomy mecca, thanks to being home to the Basque Culinary School, multiple Michelin star restaurants, and bar tops laden with pintxos — a Basque style of tapas — there's never really a wrong time to visit the city. But the best dishes often come from underground, with invite-only gastronomic societies long being credited with creating some of the country's best chefs. 
Luckily, as part of the lively Tamborrada drum festival (San Sebastián Day) on the 20th of January, these exclusive private culinary club kitchens open their doors to visitors, allowing anyone in town to take a peek into a members-only world. This is due to the parades accompanying the 24 hours of drumming (yep, you read that right) being a tradition of the societies and their members. Being one of the best European cities to visit in January for a well-timed visit, you'll need to book your hotel well in advance.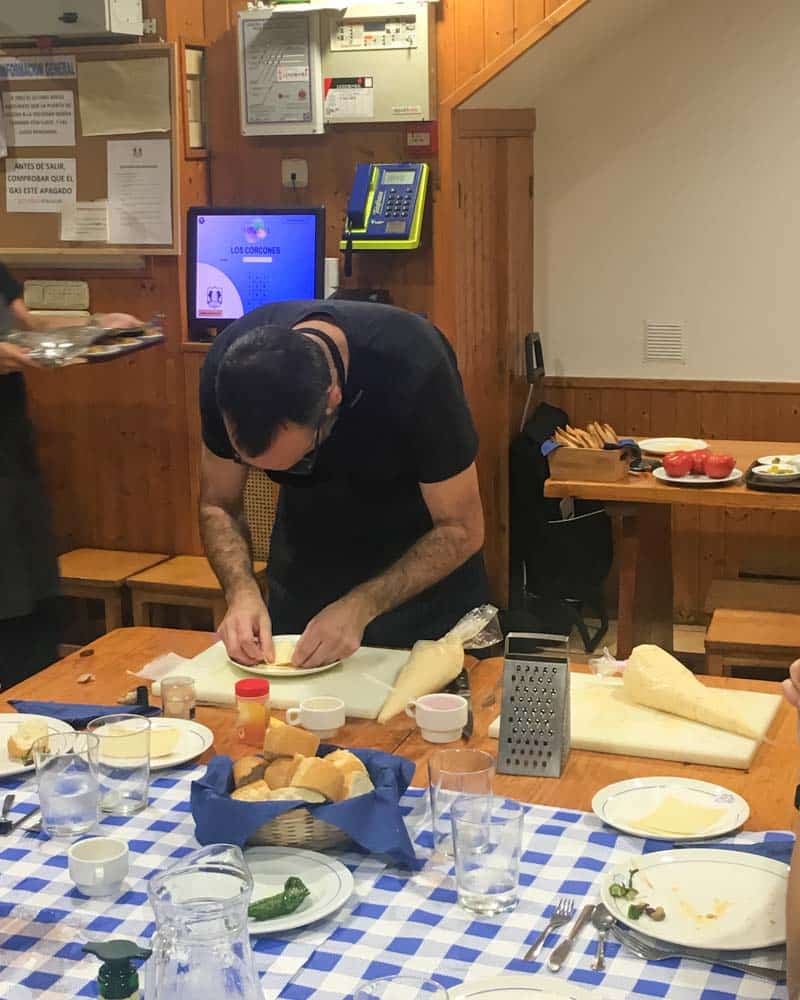 Budapest, Hungary
While many people rave about Budapest, it's not one of my favourite cities. Still, I can appreciate why so many people fall in love with it, and the many thermal baths across the city make it a decent choice for a January city break in Europe.
That means, once you've explored the city's highlights — such as the Fisherman's Bastion and the hulking parliament building — you can sink into some medicinal warm waters and relax. 
Széchenyi Baths, one of the largest in Europe, is most impressive, boasting more than a dozen indoor and outdoor pools. But there are plenty of smaller, more offbeat choices for a dip. What I found made the bathhouse culture so special in Budapest was that it wasn't just tourists using them, but you'll get a good insight into local life too, as people play chess and families get together to warm up in winter.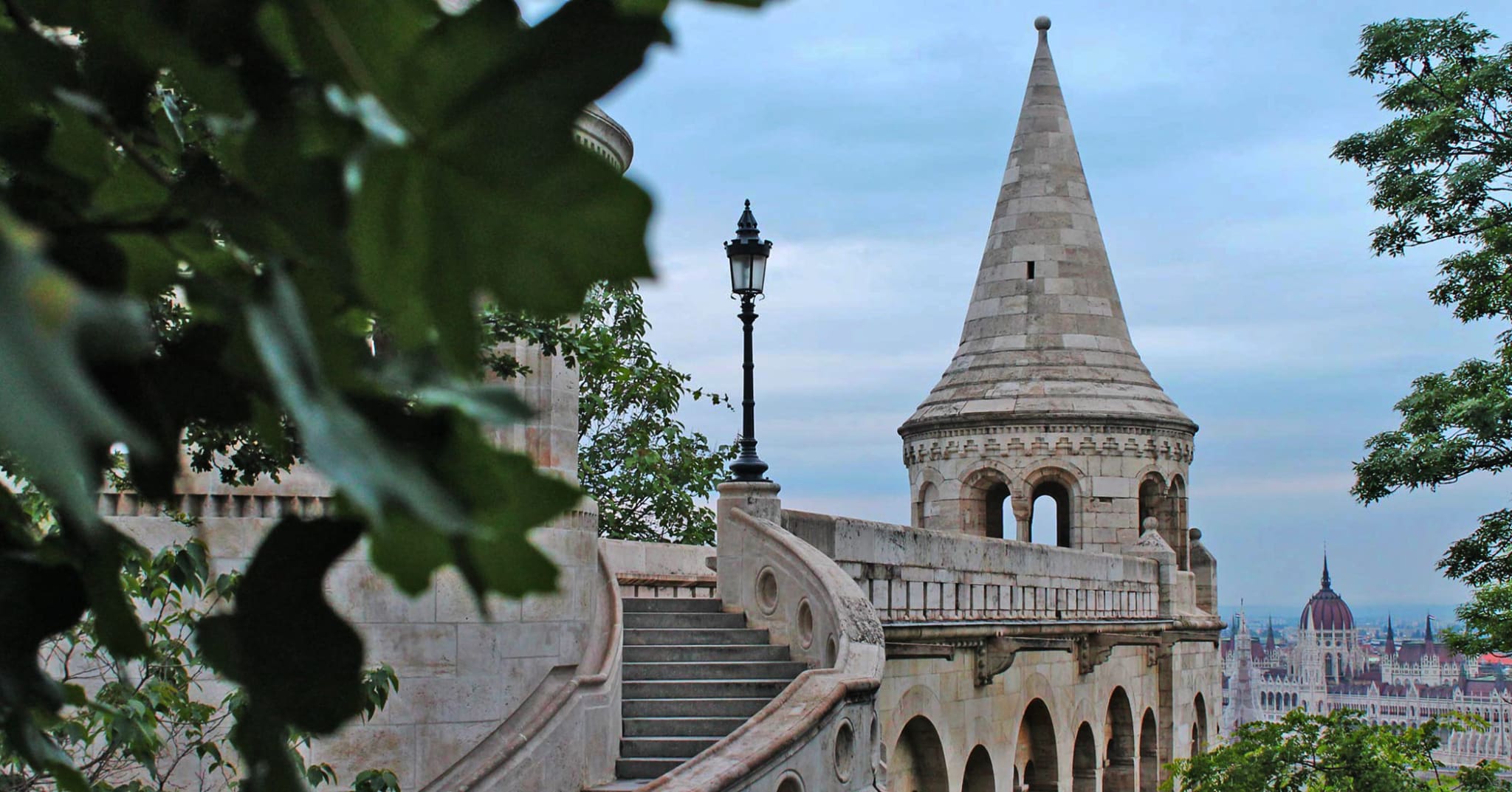 Warm European destinations in January
While there aren't really any hot January destinations in Europe, there are some warmer spots where winter sun is likely, if not guaranteed. Still, even when you head south, it's best to book prepared for some cloud cover or showers and understand that a 'beach holiday' in January does come with some risks. However, if you want a cheap-ish getaway to get away from the grey back home, these three are some of January's best European beach destinations.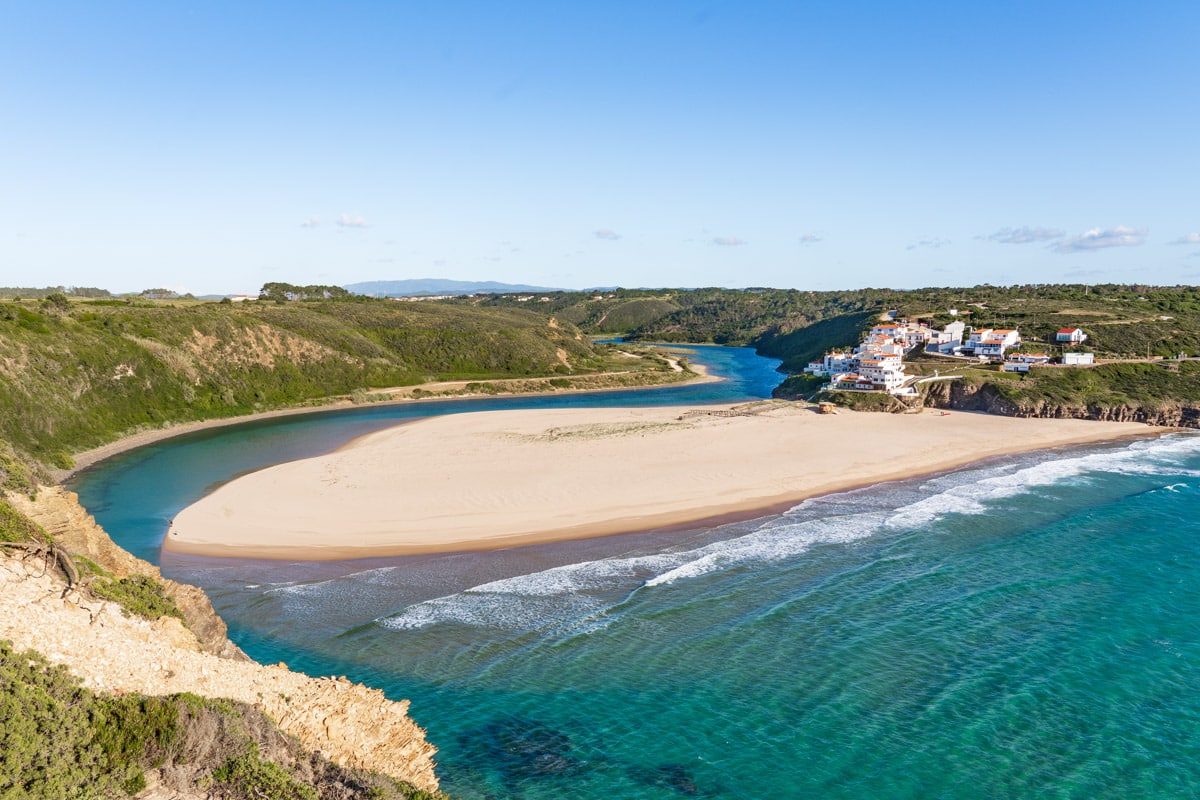 The Algarve, Portugal
With a lot of personal experience of the Algarve in January — it's home — I'd say it's a pretty good bet. Even writing this article now in late November, I'm sitting outside basking in 20 degrees, and I often enjoy my Christmas dinner on a sun-kissed terrace.
Still, showers do come and go throughout the winter, although the most significant rainfall is usually recorded in December, with January usually hitting a pleasant 16 degrees in the daytime. But one of the reasons I love January so much is how peaceful it is. Many businesses in smaller villages close for their holidays around now, which can put some visitors off, meaning cliff-top hikes and afternoons on the beach are blissfully devoid of people.
It's also one of the best places to visit in January in Europe as the hotels are heavily discounted at this time of the year; sometimes, I even take a little staycation to enjoy a 5* experience for less than €30 a night. Madeira and Porto Santo, Portugal's more southerly islands, are also two more of Portugal's best places to go in January in Europe for warmer climates.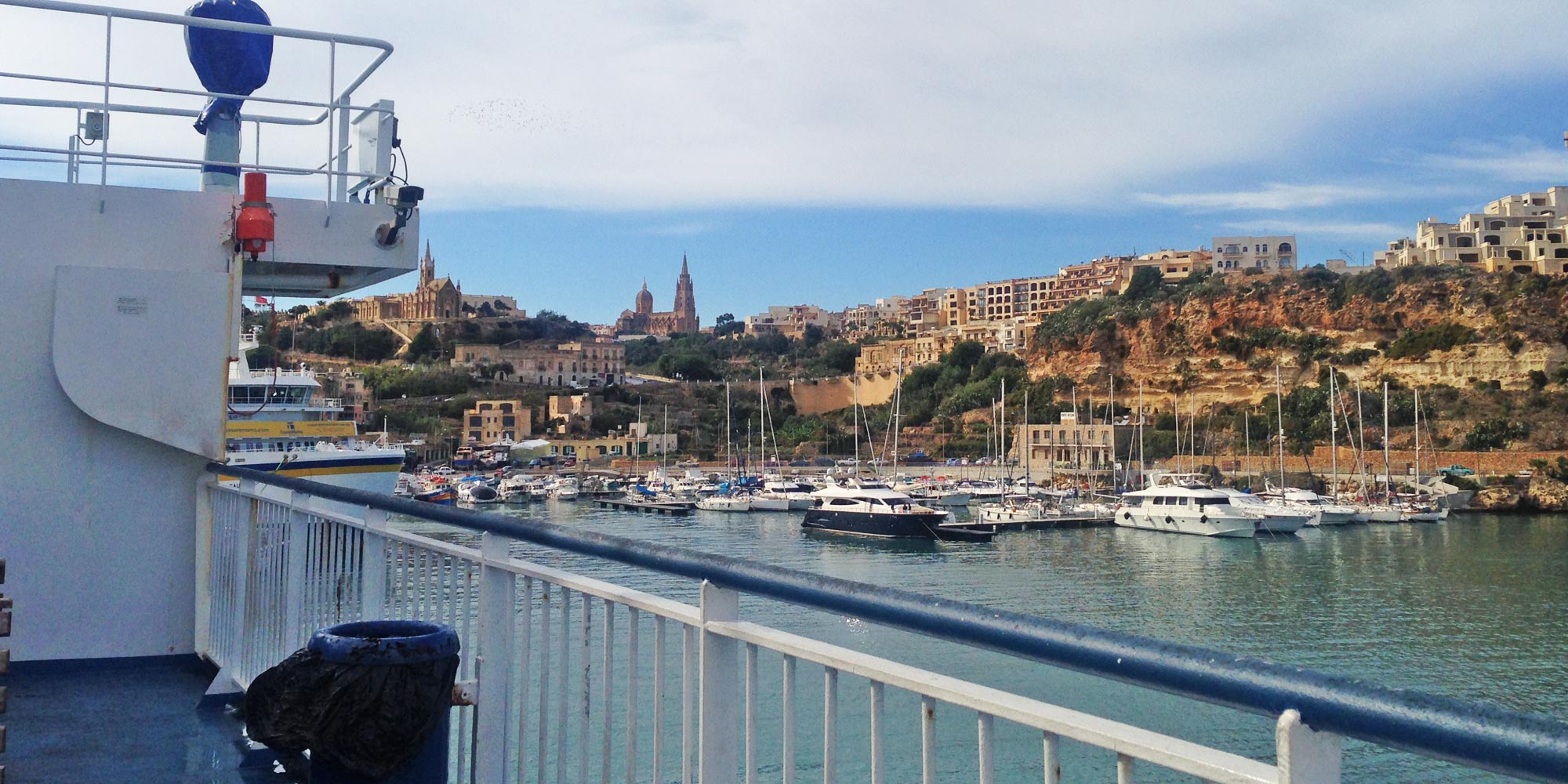 Malta
A twin-island escape to Malta and Gozo, one of Europe's smallest countries, will help you enjoy one of the warmest January destinations in Europe. Highs are usually around 15 degrees, and while there is rain, it's usually only short showers every few days.
Alongside the fantastic beaches and great value January deals, there are also plenty of cultural attractions to enjoy if the weather does turn, such as exploring the underrated capital city of Valletta, a gorgeous mishmash of medieval sandstone buildings, or venturing inside museums spanning everything from archaeological sights to fine arts. For around three weeks in January, you can also enjoy the Valletta Baroque Festival, with a program of classical concerts in some of the island's finest Baroque buildings.
Canary Islands, Spain 
Spain's Macaronesia islands are geographically in Africa, meaning you'll certainly enjoy warmer weather than mainland Europe. In fact, the archipelago is one of the few places in Europe which regularly hits 20 degrees in winter.
Each of the eight main Canary Islands has its own personality, and while beaches are a common thread, you'll want to research which island ticks your personal boxes. Arid Lanzarote is usually regarded as the hottest of the group, as it's closest to the Sahara and has a wide variety of excellent beaches ranging from golden sands to red and volcanic black.
For more volcanic vistas, venture to the UNESCO-listed Teide National Park in Tenerife, the largest and perhaps most rounded Canary Islands, or enjoy a more offbeat experience in Fuerteventura, where there are fantastic winter wind sports, or El Hierro, the smallest and least visited isle. If you're looking for the warmest European destinations in January, it doesn't get much better than the Canaries.