If there's one country that made me fall in love with slow travel, it's Croatia. Since my first visit, an unforgettable late spring trip where I travelled with a tent rather than a plan, it's firmly cemented in my heart. Crossing from Dubrovnik in the south to neighbouring Slovenia in the north using buses, ferries, trails and trains, I found myself not just falling in love with the country but extending my trip every day. Indeed, it's a destination that deserves to be explored slowly — making the contenders for best places to visit in Croatia almost as long as the country itself. 
From the (over)touristed walled city of Dubrovnik, famed for its gorgeous mediaeval fortified Old Town, to the laid-back islands — around 50 are inhabited, while the islets stretch into triple figures — ideal for lazy days swimming, sunbathing, and snorkelling, Croatia promises a kaleidoscopic mix of experiences. Sure, it's one of the best beach destinations in Europe, but inland, you'll find national parks peppered with gushing waterfalls, while the historic cities that once guarded the coast easily make for stand-alone city breaks. 
Whether you're visiting Europe in winter to try and seek a spot of off-season sun or planning a summer island-hopping escape, I'm sure you'll also fall in love with at least a few of my favourite places to visit in Croatia.
Korčula 
Due to bus and ferry delays, I nearly skipped Korčula. But thankfully, I decided to continue with my detour, as this handsome verdant island ended up being one of my favourite places to visit in Croatia.
For the most part, the main reason to visit is Korčula Town, a small, fortified settlement on a peninsula, often compared to Dubrovnik in miniature. But as I was camping a bit further away, I saw just how special the island is beyond the labyrinth of narrow old-world streets. There are some gorgeous beaches, quiet swimming spots, peaceful pine forests to stroll through, and the island's vineyards pump out delicious white wines that taste even better at sunset.
Only a short hop from Orebic (also rather pretty) or a few hours by public ferry from Dubrovnik or Split, Korčula is also reasonably easy to access on your own. However, if you want to experience the Adriatic properly and explore a few islands, such as ancient Vis or party-centric Pag, you'll want to book a cruise or private gulet charter rather than rely on ferries; you'll maximise on time, and it makes for a more leisurely journey, especially to the more isolated isles.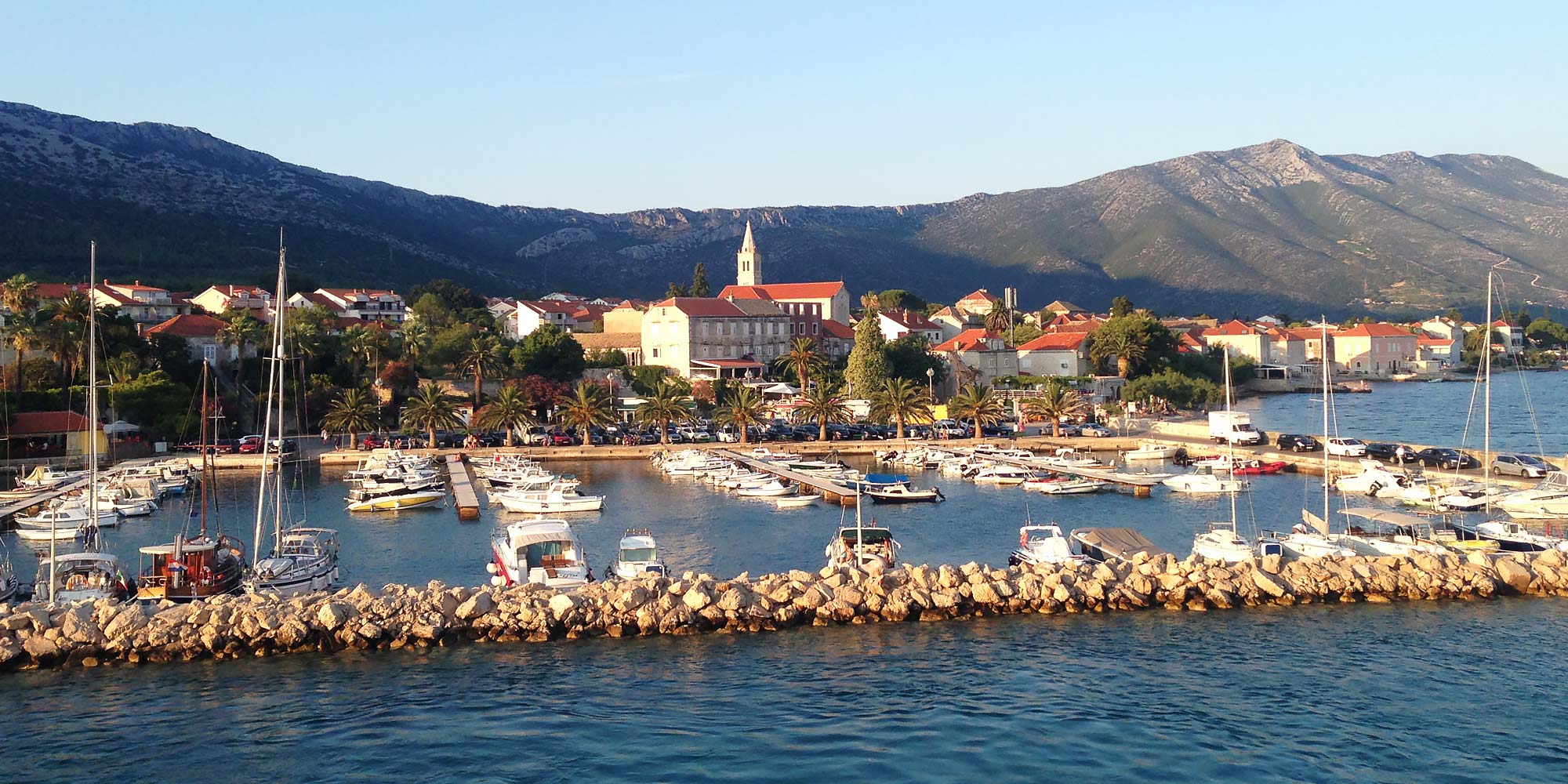 Pula & Rovinj (Istria) 
The Istrian peninsula is one of the best places to visit in Croatia if you want to experience another side of the country. Once under Italian control, there are plenty of Roman sights to see. Plus, compared to the Dubrovnik and the Dalmatian coast, it's still something of a European hidden gem.
In coastal Pula, you're never far from a gorgeous Adriatic beach, but you've also got magnificent attractions to explore, such as the Pula Arena — a well-preserved Roman amphitheatre — and the two-thousand-year-old Temple of Augustus.
Postcard-perfect Rovinj is another must-visit in Istria, although it can get a little busy given its size. Here, jutting out into the calm waters, the cluster of colourful houses decorate a web of narrow streets, while a collection of small islands is best explored on a lazy boat day trip.
Hvar
Long a bolthole for the rich and famous, Hvar established itself as a holiday hotspot and one of the best places to visit in Croatia some fifty years ago, continually growing in popularity ever since. 
Founded by the ancient Greeks and shaped by the Venetians, there's some gorgeous architecture here to admire alongside the equally beautiful views, with Fortica Fortress, a mediaeval castle high above the Old Town, combining the best of the two.
Be warned, though, Hvar comes with a bit of a price tag compared to some of the other islands. There are plenty of upscale bars and restaurants here — the island has five listings (not stars) in the Michelin Guide — and some of the most gorgeous and luxe villas in Croatia are tucked away in the island's prettiest corners. Still, while I was dubious about visiting, thinking it would break my budget, there are a few affordable deals and local restaurants to enjoy; you'll just usually need to sacrifice the sea views.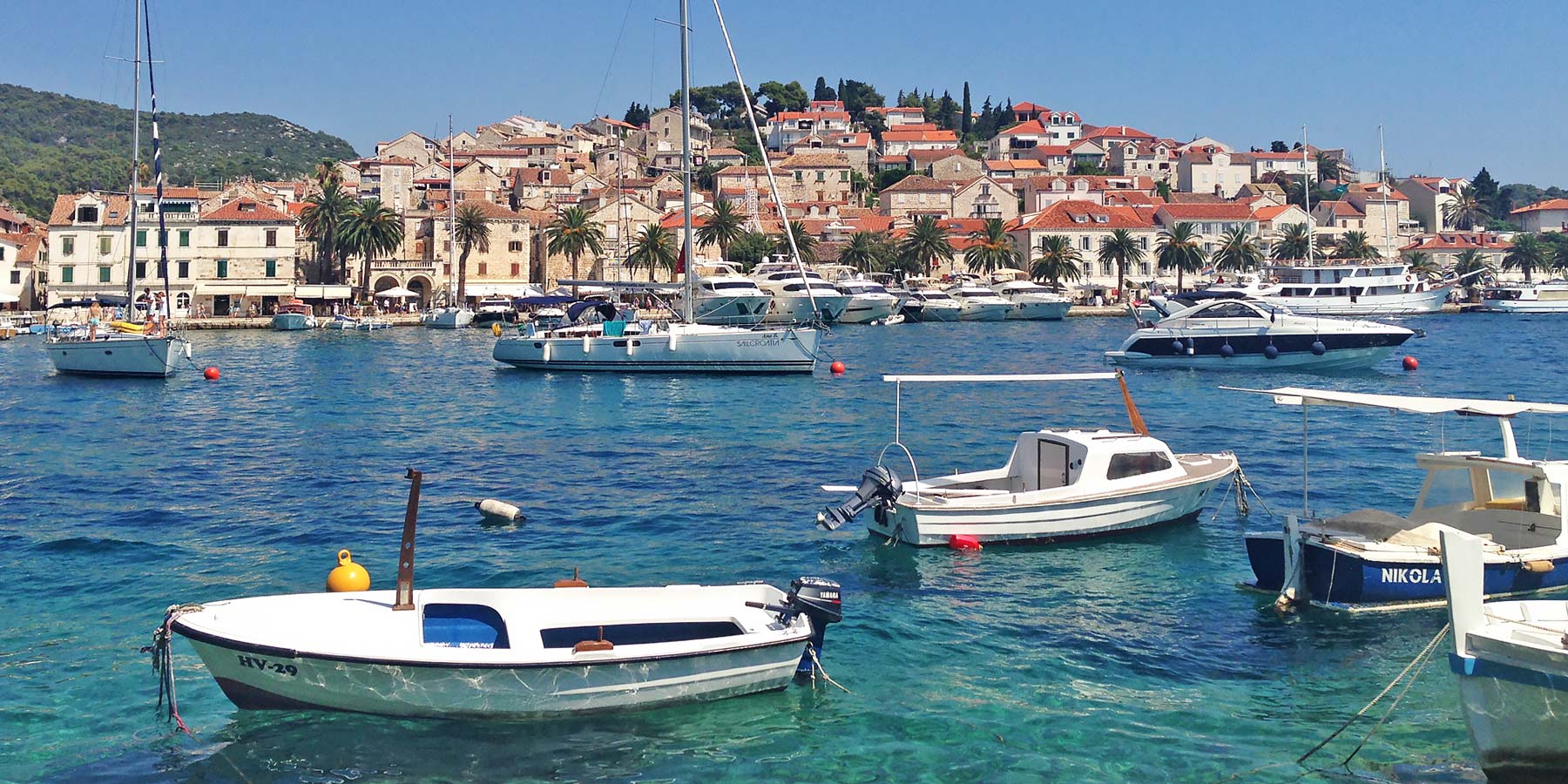 Split (and Trogir) 
The history of Split is one of the most interesting in Croatia, and it spills out across the streets of the historic Old Town, centred on a former Roman emperor's palace, the Diocletian's Palace.
Mighty and mesmerising, this palace is one of Croatia's best places to visit. Slip into the magnificent Saint Domnius Cathedral, visit the underground cellars, and then get away from the crowds inside the walls to walk the Split Riva esplanade. Continue a bit further, and you'll find the stairs climbing up to forested Marjan, where epic viewpoints await.
You should also leave some time to take a day trip to nearby Trogir (a 30-minute drive), a UNESCO-listed town crammed with architectural wonders.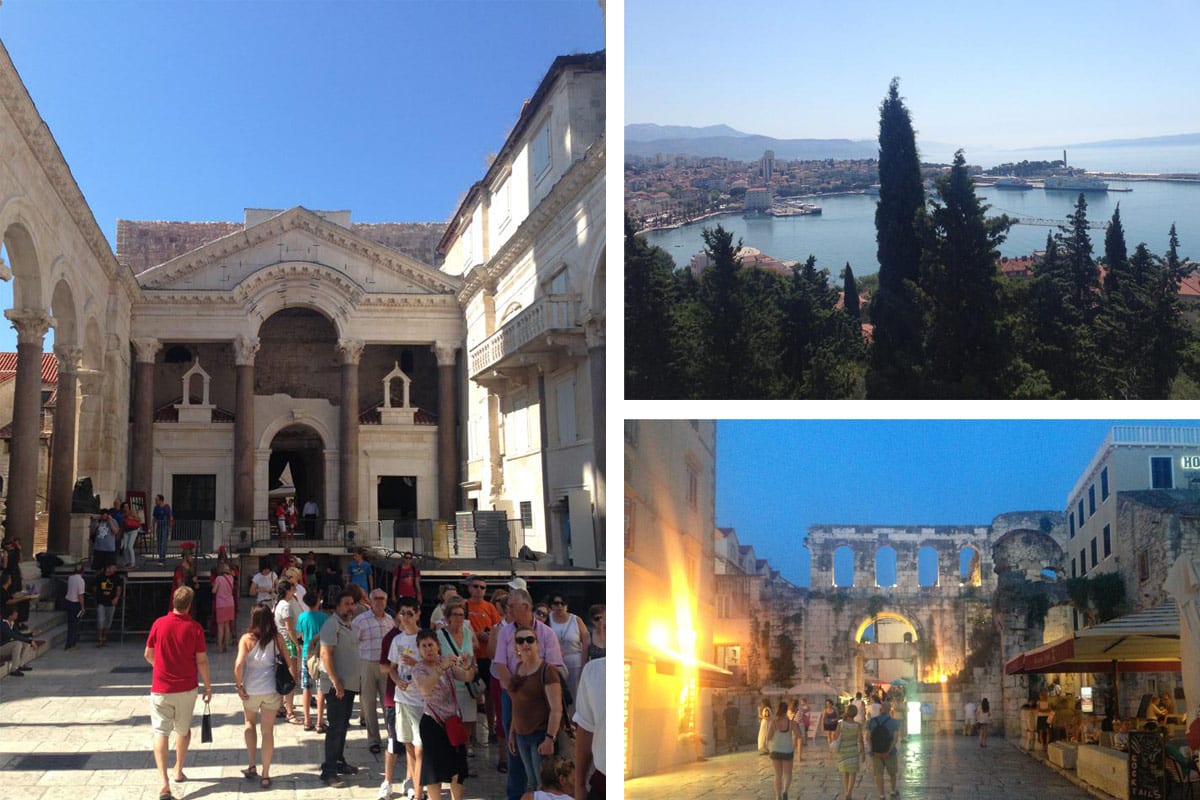 Plitvice Lakes National Park
One of the best places to visit in Croatia's interior is the UNESCO-listed Plitvice Lakes National Park, but be warned, in summer, it's going to be crowded.
Still, it's absolutely worth making the journey from Zadar (two hours) or Split (2.5 hours) to see this protected park of wonderful waterfalls and lakes shrouded by forest. The waters are crystal clear, and as you cross the wooden walkways that weave through the park, you aren't just admiring nature from afar, but you feel like you're part of it.
The most impressive points are where the terraced lakes tumble from a high inside the limestone canyon, but there's also an underground world of caves inside the canyons that are worth exploring.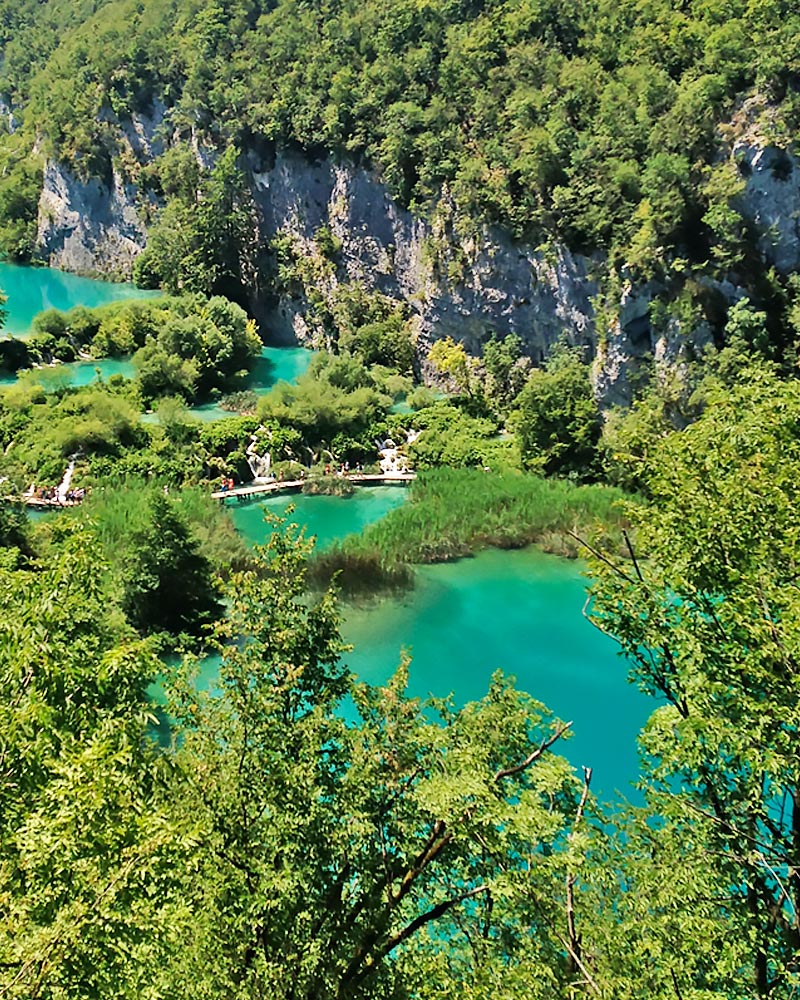 Zadar
Many people told me that Zadar wasn't worth spending much time in, but it actually ended up being one of my favourite places to visit in Croatia. Perhaps it's because it's more of an underrated European city compared to Croatia's big hitters, but I enjoyed that there were fewer tourists, and it felt a bit more 'local'. That said, I'm assuming it might be a different story if you're here on a day a cruise ship docks.
Like many of Croatia's finest cities, most attention goes to the Old Town, which has more than one thousand years of history. The Roman Forum, various religious buildings, and the archaeological museum will keep you busy for at least a whole day, while the quirky 'Sea Organ' – an instrument built into the promenade that creates sounds from the waves – makes for some excellent sunset entertainment.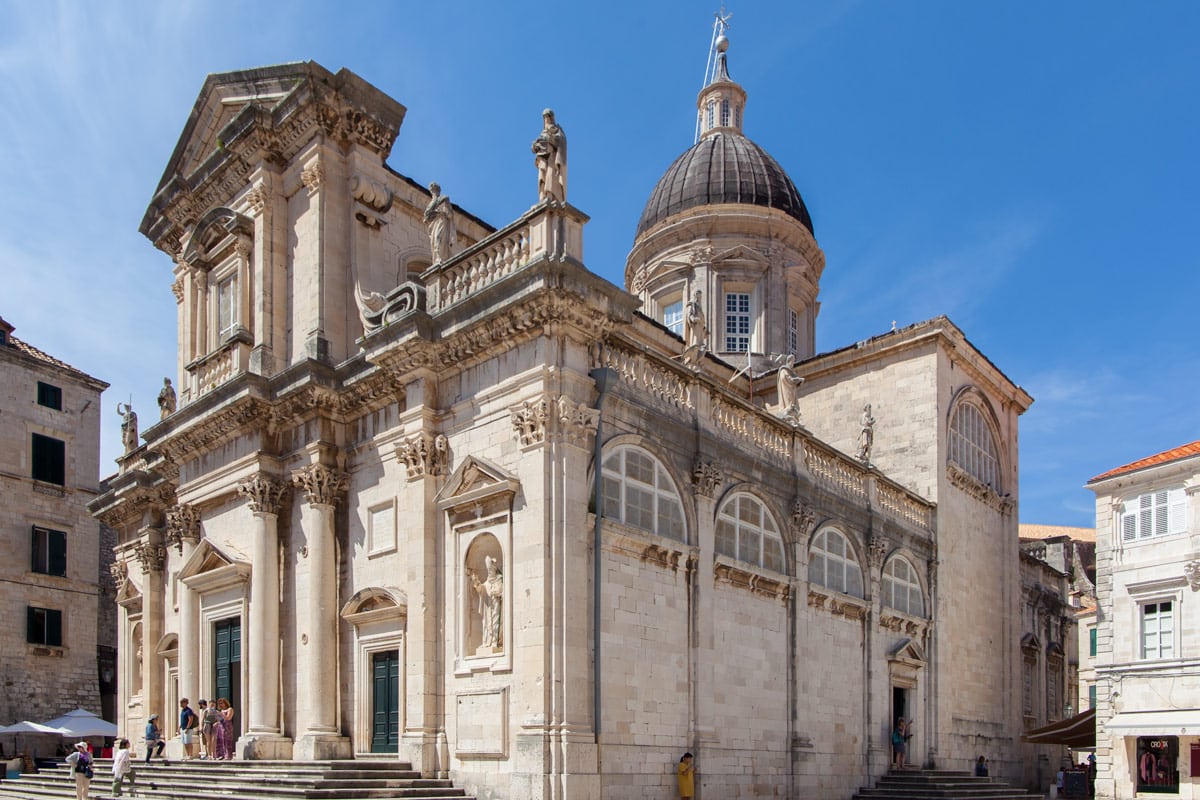 Dubrovnik
While Dubrovnik is considered one of the top places to visit in Croatia, I've got to admit it's become harder to enjoy since Game of Thrones came out. On my first trip, it was a delight to walk around, but when I returned a few years ago after a journey across Bosnia and Herzegovina, I couldn't believe just how busy and unpleasant the experience was: pushing and shoving an Old Town devoted to souvenir shops, and seriously overpriced and poor food.
That's not to put you off visiting; there's a reason for all these crowds, after all. But just be prepared, especially on the busiest summer and cruise days, that it might be a bit overwhelming. 
Still, mass tourism aside, Croatia's exclave is an incredible destination, with the mighty Old Town Walls (do walk atop them) and views from high above via the cable car two of my highlights.
You might also want to consider staying outside the old town if you want a little more peace (I lodged near Lozica), though often the late evenings are the best time to walk around the city, as day-trippers and cruise ships are long gone.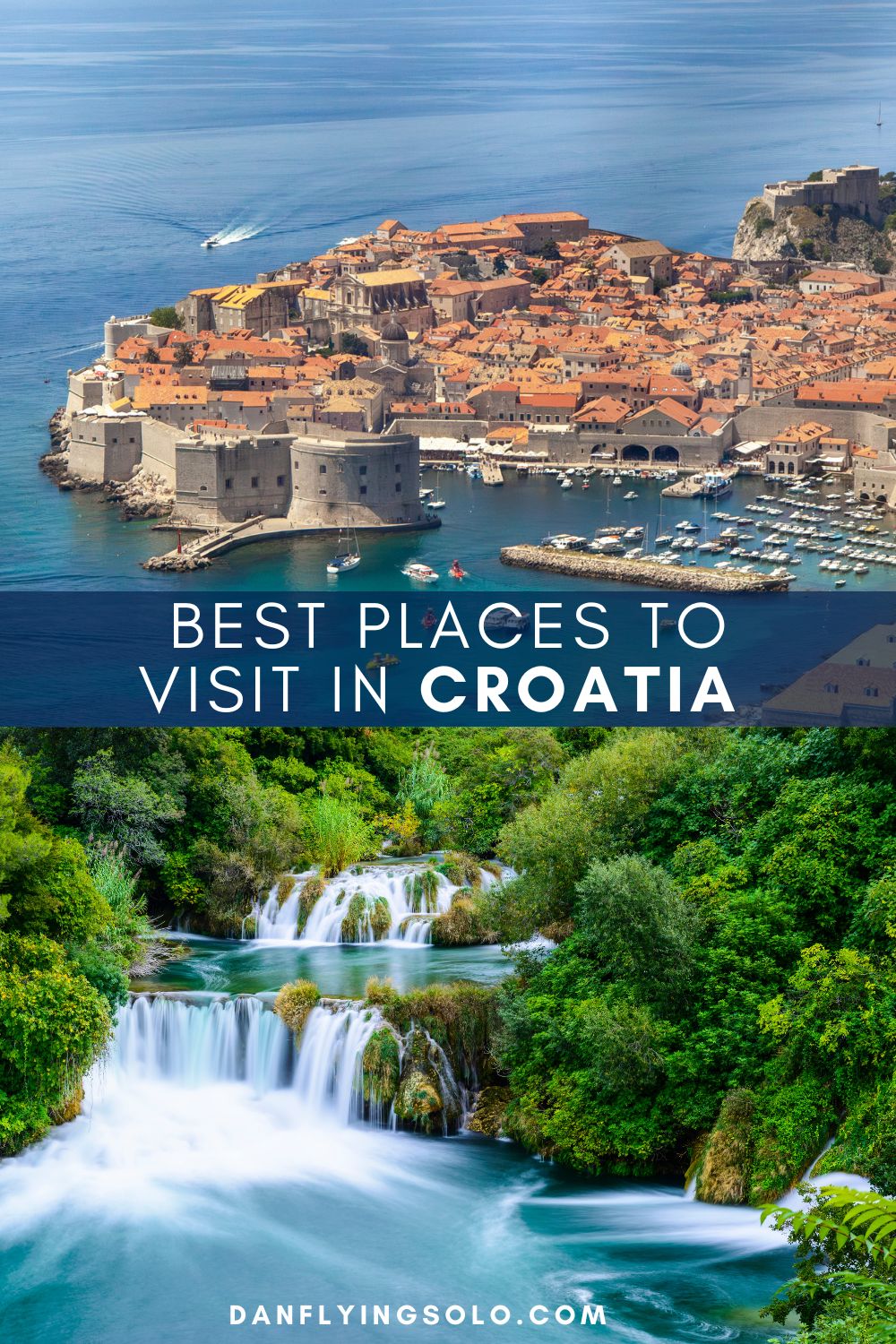 Krka National Park
If you're exploring Croatia's coast and want a slightly quicker-to-reach alternative to Plitvice, Krka National Park is a great alternative. While Krka doesn't have the same number (or beauty) of waterfalls that Plitvice has, it does have a couple of impressive cascades, and the water is equally as enchanting. Another reason I loved Krka is you could swim in some of the waterfalls here, but sadly, a couple of years ago, it was banned, bringing it in line with the rules of Plitvice.
Krka is also not far from Šibenik, another of my favourite places in Croatia and an excellent place to spend a night or two while visiting the park. Again, it's a gorgeous millennia-old city, but it doesn't quite see as many tourists as the more famous destinations.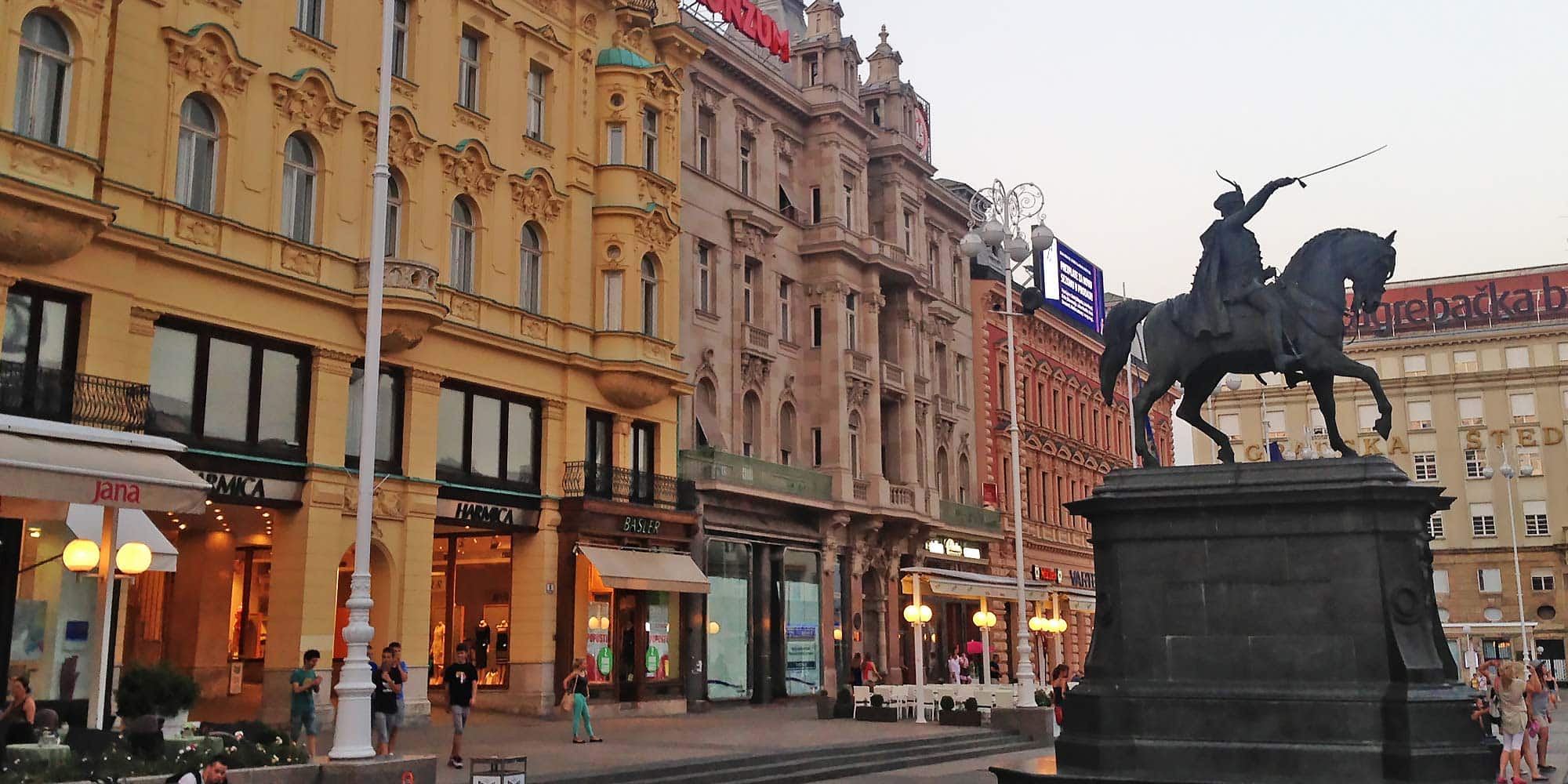 Zagreb
Of all the places to visit in Croatia, Zagreb is often criminally skipped or rushed as people take a quick tour before exploring more of the country. But I'd suggest staying for a couple of nights to get to know the largest city in Croatia better.
There is an abundance of museums that will help you get to know the country better, such as the Zagreb Ethnographic Museum, and also some somewhat quirky spots like the now-infamous Museum of Broken Relationships.
Then there are the more typical expectations of any European capital: Cathedrals, S. Mark's Church, and grand squares to enjoy a drink. Yes, it's got a different look to the south of the country due to the Austro-Hungarian architecture, but I found the atmosphere to be really welcoming, and there are some outstanding wine bars around the mediaeval Upper Town.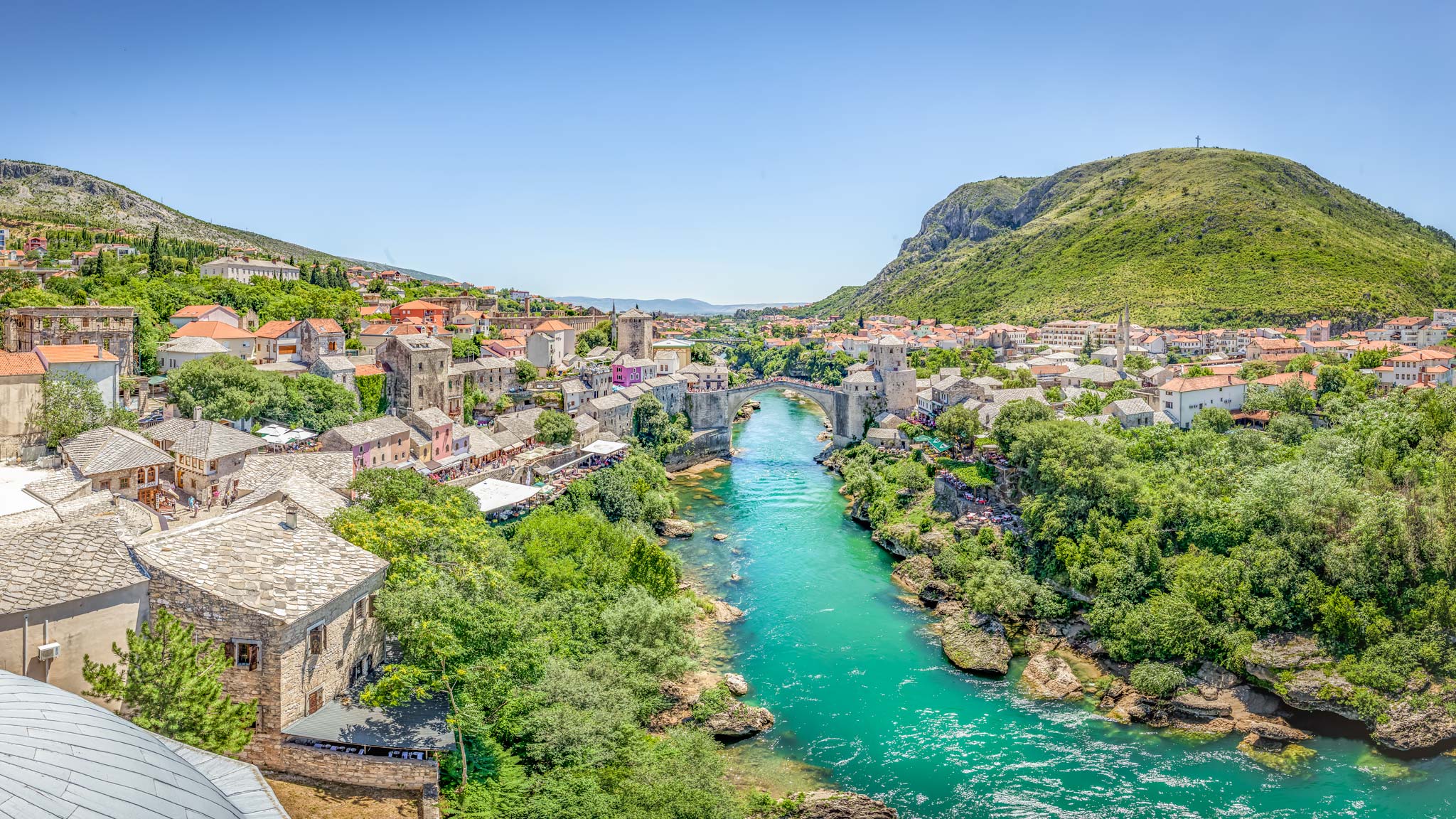 Bosnia & Herzegovina or Slovenia 
Rounding off my list of favourite places to visit in Croatia, I'm actually crossing into two other nations. Both of my big trips to the country have either started or ended in a neighbouring country, and given the ease of combining Croatia with Slovenia or Bosnia & Herzegovina, I'd urge you to consider doing the same if time allows.
To the north, Ljubljana, the capital of Slovenia, is easily reached in around three hours from Zagreb. Here, in one of Europe's greenest capital cities, you can sip wine along the river, take a day trip to Lake Bled, or explore the incredible vineyard region of the Vipava Valley. 
Meanwhile, if you're heading to Dubrovnik, then you might want to consider touring some of the best sights in Bosnia & Herzegovina. While the old and bizarre double border-crossing bus journey through Neum — Bosnia & Herzegovina's tiny spot of coastline — has become less enticing since the bridge connecting Croatia's exclave and the bulk of the country was built, there are still plenty of day trips or more extended options which could be taken. Mostar, best known for its gorgeous Old Town and history-defining Stari Most Bridge, could be combined with Blagja. 
However you decide to spend your time exploring Croatia's best towns, cities and coastal hotspots, I'm pretty certain you're going to love it — this is a country that certainly leaves a lasting impression.