Some posts contain compensated links. Please read this disclaimer
for more info.
Because sometimes a regular hotel room is downright dull.
Travel doesn't have to be mainstream, and you don't have to follow the rules. At least, I don't think so. Of course, this all means that the place you go, how you get there, what you pack (super-important, by the way), and where you stay should be changed up every now and then.
I keep seeing a lighthouse for rent near my house (I desperately want to sleep in a lighthouse), and it got me thinking about weird places to stay. So, I asked my Facebook pals for some other suggestions, and, boy, did they have a few odd suggestions. Thanks, guys!
If you're bored of the typical hotel room/hostel/B&B setup, check out these cool and rather unusual places to stay when traveling around Croatia.
Before we share with you the unusual places to stay in Croatia, bookmark these guides:
Now, let's get started on the unusual places to sleep…
Tower Cabin

If a bland old brick-and-mortar building isn't for you, check out the Tower Cabin. The fact you're surrounded by stunning countryside is by the by because this large cylindrical building is indeed on the side of "different." The ivy growing up the side adds to the structure's vibe, while the inside is a fantastic blend of old and new, with two bedrooms, two bathrooms, a spacious living room, and a large kitchen.
Although you're not getting any high-up views from here, only stepping outside the door will fill your camera memory card with chilled-out, natural, and authentic sights. The spiral staircase running through this Airbnb property takes you up to the various rooms, and the stone building creates more warmth than you would imagine it to. It is a perfect year-round place to stay. The inside of the building is surprisingly minimal and modern, too.
Hum, The World's Smallest Town

If you're someone who likes collecting records during your travels, this is for you. Hum is the world's smallest town, with just two streets to its name. Because of that, you won't find much in the way of accommodation. What you will find, however, is undoubtedly beautiful and luxurious. Check out House Vera for your accommodation needs.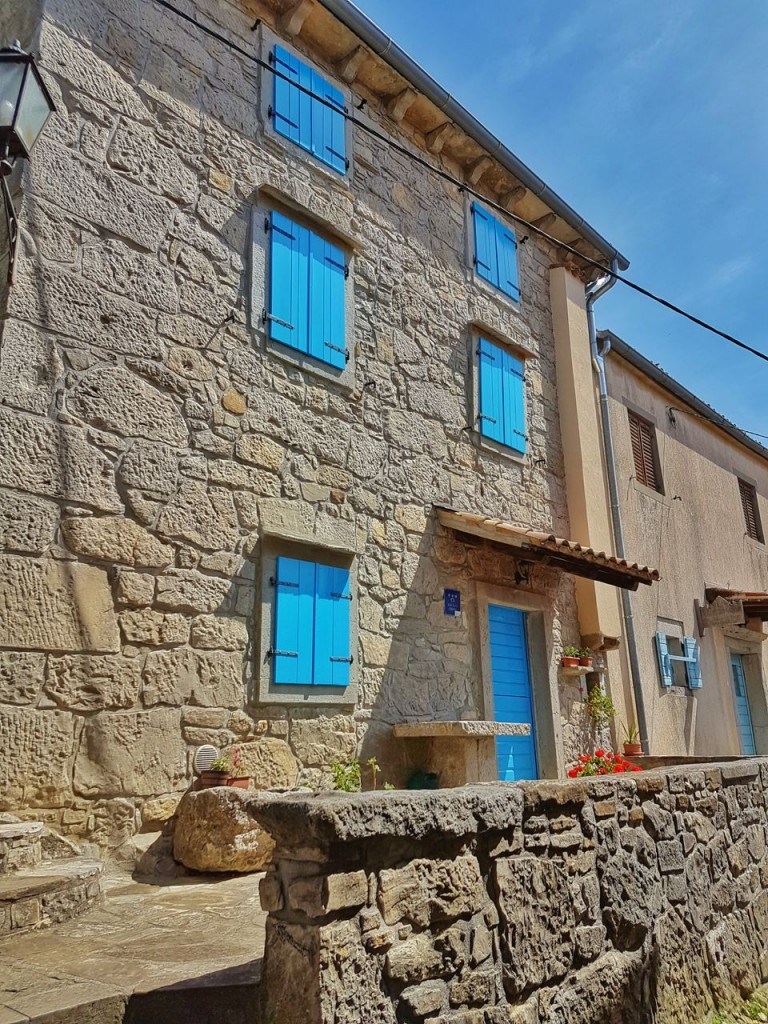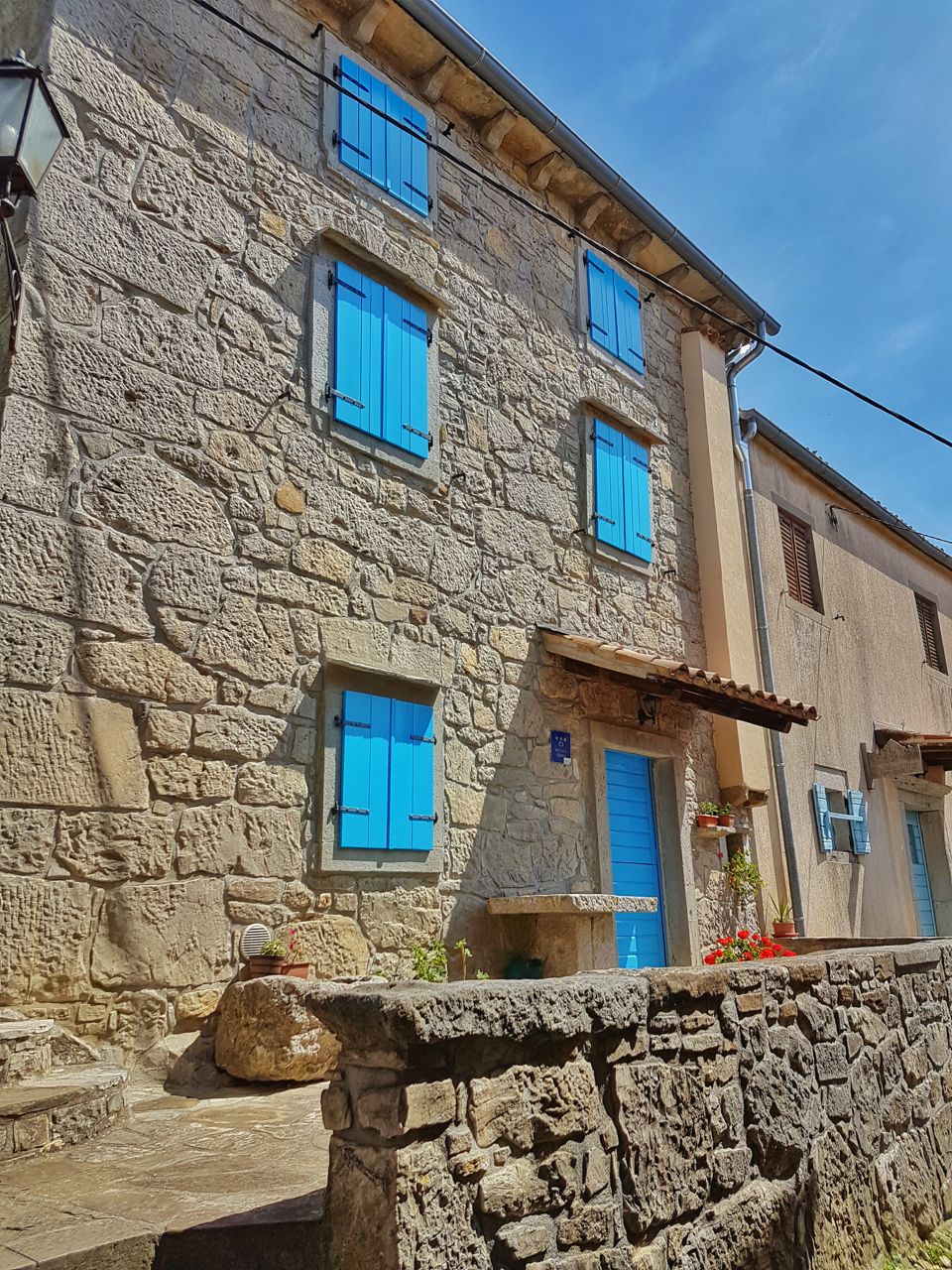 This building is picturesque and lovely, giving you that authentic village vibe. The stone exterior is decorated with light blue shutters and flowers growing outside during the summer months. Built back in the 19th century, this villa is luxurious, with a large terrace, perfect for chilling out. There is a modern side, too, thanks to the large LCD TV!
The large kitchen, living room, two bedrooms, and two bathrooms are very comfortable, and everything you need outside of your room is within reach, thanks to the nearby public bus network.
Lighthouses In Croatia

If you fancy staying somewhere completely different, how about a lighthouse? You're probably not going to get a view better than this when you wake up.
Vir Island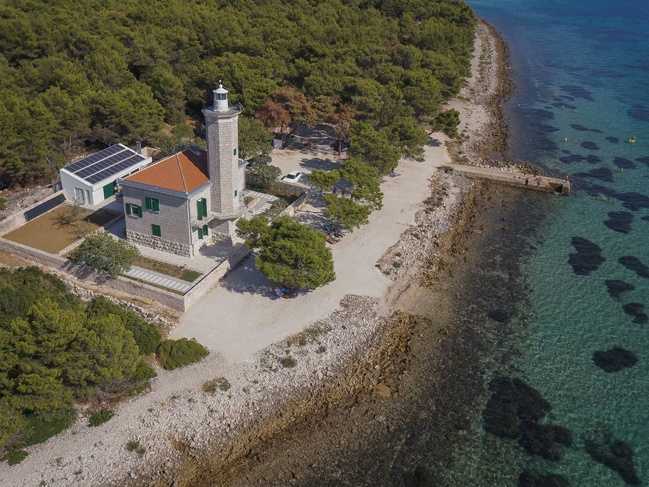 This lighthouse on Vir Island, really close to Zadar, has a nearby pine forest, while the beach is perfect for exploring during the day time. It sleeps up to 8 people and is, therefore, fantastic for family stays. Renovated in 2012, there are two floors, with all mod-cons included, as well as a balcony that wraps around its exterior, offering those aforementioned stunning views.
Outside Villa Lanterna, you will find a relaxing area, which comes equipped with a sauna and whirlpool for a spot of added luxury. If you really want to up the ante, you can even add a butler service to your package, so you don't have a lift a finger in the kitchen! Wowzah!
Lighthouse On Prisnjak, Murter

Just 300 meters from the island of Murter, you will find Prisnjak. And there stands a lighthouse built back in 1886. Of course, this is on our list because you can stay there for your accommodation while also being fantastic for water-based fun, such as fishing and snorkeling.
The islet offers this apartment, which is a lighthouse. It contains a stone terrace area perfect for kicking back and relaxing during the summer months. The surrounding pine trees provide plentiful shade in the intense peak season sun and high temperatures. The sunsets around here are downright magical, making this the ideal location to get away from it all, perhaps a little off the beaten track.
As with our previous lighthouse choice, staying in a building such as this is certainly different, but gives you privacy and a chance to truly relax. The fantastic sea view only makes things better.
Hotel Dvorac Bezanec


This post is about accommodation in Croatia that is different from hotels, but don't let the name fool you because this is actually an old castle, dating back to the 17th century! If that's not impressive enough for you, Hotel Dvorac Bezanec is the first castle to become a hotel in the whole country. It offers everything you need for a truly opulent and luxurious stay, surrounded by history (and perhaps the odd ghost!)
Rooms are decorated in the same genuinely sumptuous surroundings you would expect from a castle, with furniture to reflect the setting. Rooms come with single or twin beds, with authentic furniture, to give you that same olde-worlde feel.
It's certainly worthwhile learning a little about the castle itself, so you can truly appreciate where you are. This castle was built by orders of Count Keglevic back in the 17th century and was restored to bring it up to date in 1990.
Botel Marina – Yes, Botel!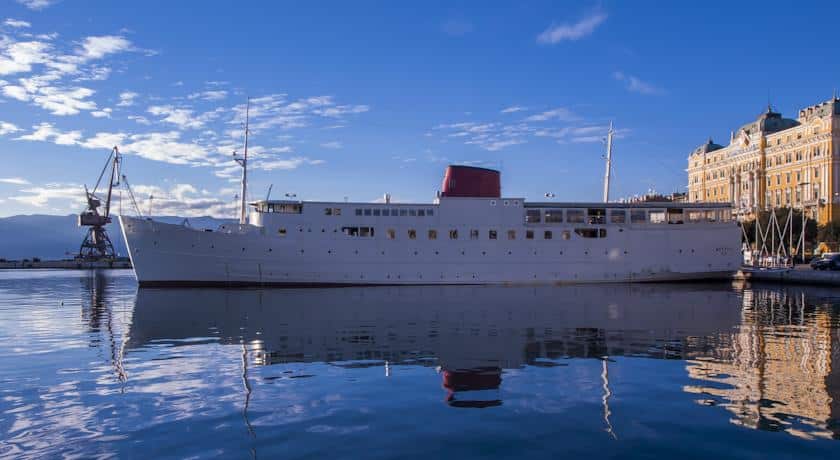 Indeed not a hotel, but definitely a botel, you can stay on a boat here in Rijeka. It comes with everything you would expect from a hotel room while floating on water. No, you're not on a cruise, and you can choose a budget to suit your needs, with a dormitory room available for backpackers, as well as double rooms and family rooms. If you're worried about safety for children, obviously be careful because you're on the water. The actual boat, however, is perfectly safe.
There are a bar and restaurant on board, and there are 35 rooms. All rooms are predictably non-smoking and come with a porthole to check out the views. Furniture is custom-made, and all rooms have an en-suite bathroom, air-conditioning, internet access, and half-board features, which means you get a buffet breakfast to fuel up for the day.
What else could you want for something genuinely different? Even the name is pretty cool.
Saint Paul Franciscan Monastery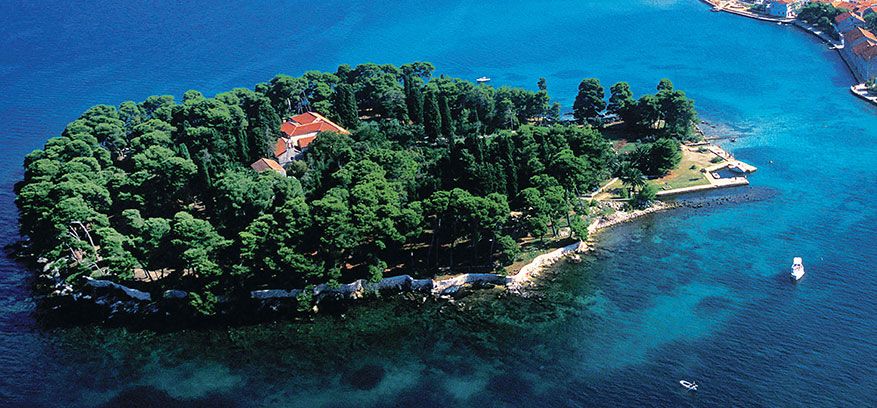 If you want to experience total rest and relaxation, as well as a chance to reflect and think about life, there is nothing better than spending a little time in a monastery.
This particular one welcomes everyone and is set on a private island, which gives you some of the most picturesque and beautiful views you'll find anywhere in the country. Of course, this being a monastery, you need to observe silence rules. You can choose to either eat your meals with other visitors or eat them alone in reflection. There are no TVs, no phones, no noise from the outside world, and you are also invited to take part in the daily meditation sittings held in the morning, at noon, and in the evening.
In keeping with the setting, accommodation is basic but comfortable, and certainly clean. The location is what will take your breath away, though, as well as the decluttered mind you will leave with.
Train Hostel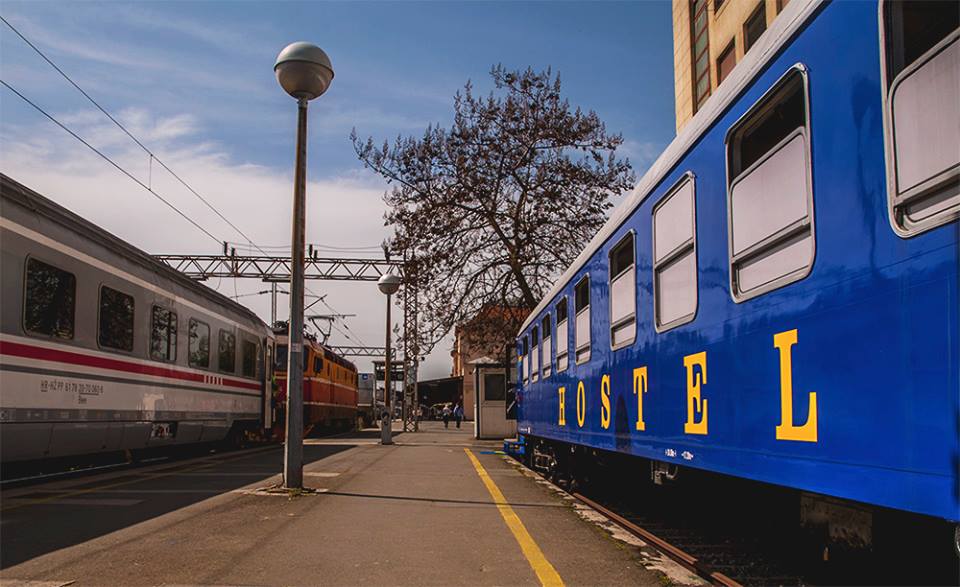 If you arrive in Zagreb, and you want to mix up your accommodation, head outside the central train station and stay in a train wagon! Adriatic Train Hostels have developed a unique initiative allowing visitors to stay in an unused train carriage, in basic but comfortable surroundings. This is the ideal choice for those who are looking for somewhere to lay their head for a night or two before heading off on their travels.
When the project is finished, there will be 90 beds, and while the whole thing may be basic, as we have mentioned, it is certainly quirky. They are also looking to develop this in other cities in Croatia. Of course, if you're a train fan of any kind, this is a definite must-do for you!
Treehouse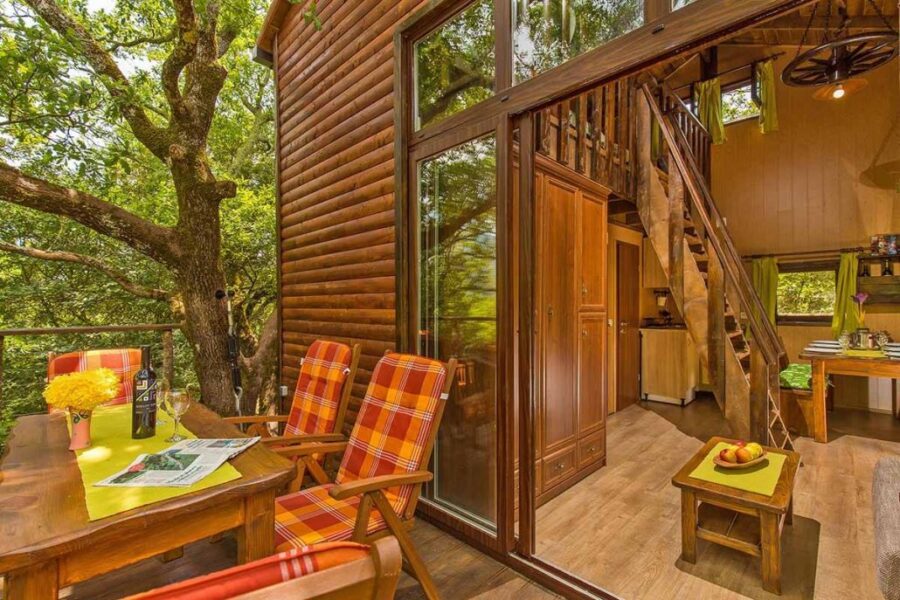 Nestled in Cadmos Village adventure park near Dubrovnik, outdoor enthusiasts will find serenity in their very own treehouse accommodation. Sleeping up to 6 people, this unique house gives guests a chance to sleep above ground with the beautiful Konavle Valley as the backdrop.
Enjoy a restaurant serving homemade meals and having all the activities for an adventure junkie right at your backdoor!
Sleep In A Barrel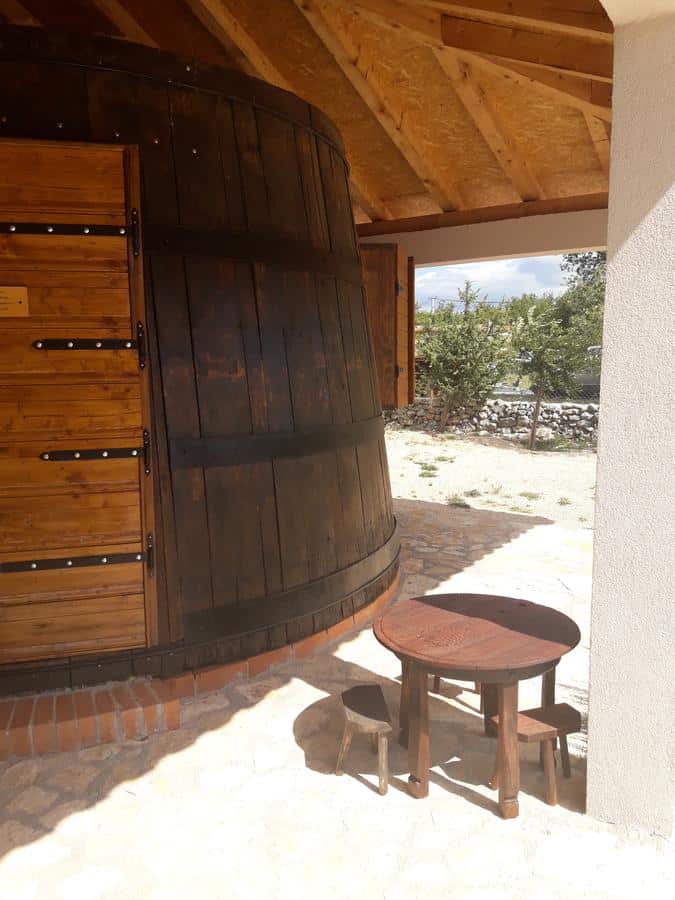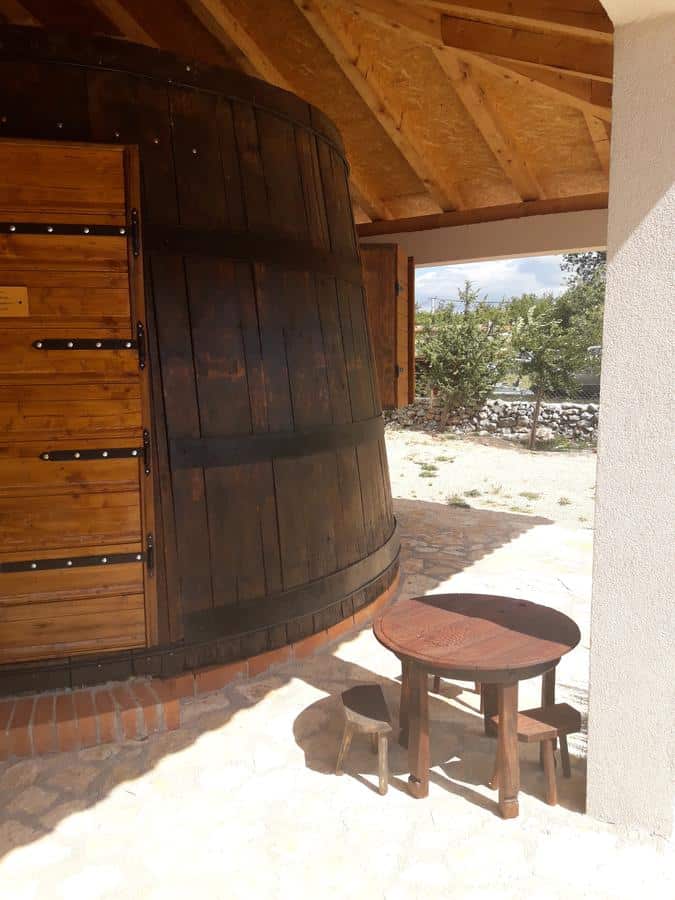 You may either want to do something completely off the radar or be a wine fan. Whichever category you fall into, why not sleep in a barrel?
No, we haven't totally lost the plot because Grandpa Marko's Tavern allows you to sleep in a huge wooden barrel, which was once used for storing wine, and is over 100 years old!
Take a look at 
Here is How You Can Sleep Here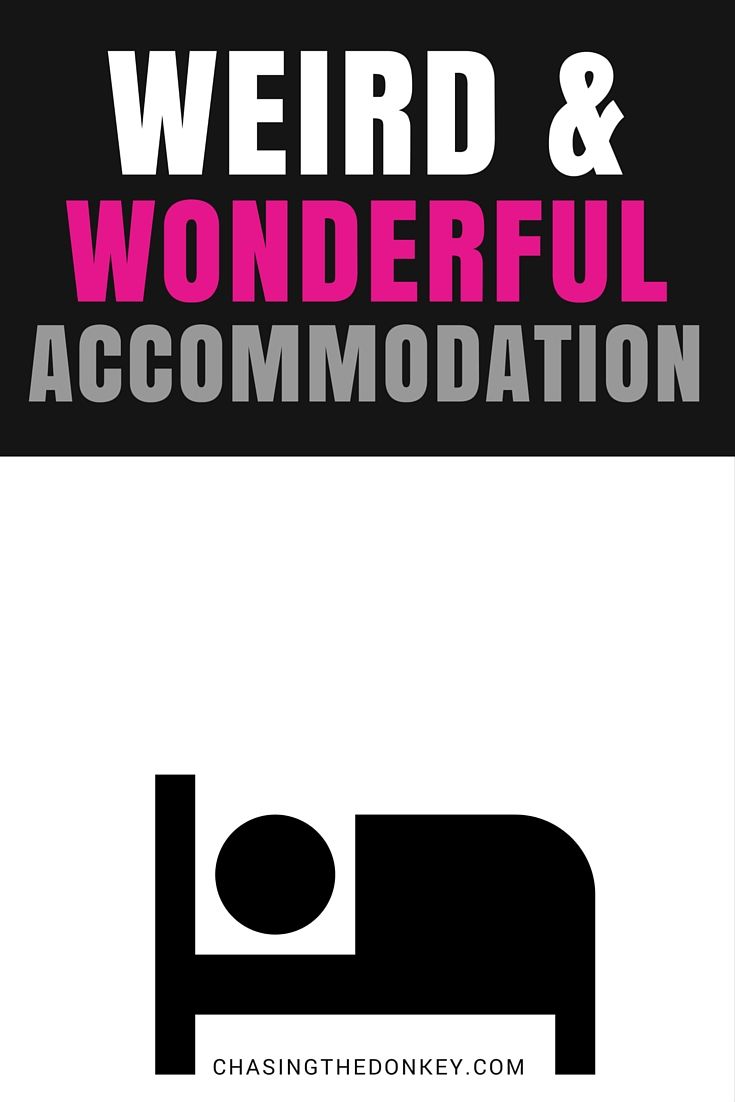 The barrels have been renovated into actual hotel rooms and contain double beds, using unique furniture from the same period. The bathrooms inside are also very modern, and don't worry; there is air-conditioning to keep you cool during the summer months and a TV. Yes, old but modern too!
There's probably nothing more unusual than this, so if you are looking to up your quirk factor to significant levels, this is the place you need to go to!
Want even more accommodation ideas for your travels? Jeremy has a list of other options you should take a peek at. Oh, and if you need a travel bed for your toddler, check here. 
Which of these choices of weird accommodation in Croatia tickles your fancy for your trip?
Other Accommodation In Croatia Guides

Other Accommodations In Europe And The Balkans

Share