We may earn commission from affiliate links →

If you found this blog post, that means you're planning a holiday to Zagreb. Brilliant! You won't regret it.
Here are our top tips for what to do in Zagreb. An excellent holiday destination, this city is rich with culture and history and flat enough to walk all day long. It is also a destination to be considered all year long. The city recently won the best European Christmas market award, meaning the city is truly magical during the Christmas holiday.
You can find excellent restaurants, beautiful historic architecture, and outstanding educational galleries and museums in Zagreb.  The city boasts many activities for every age, gender, and personality. There is something to do for everyone in Zagreb itself, and there are also many fun day trips from Zagreb you can go on. Cliche, but true.
However, the real trick lies in finding the best place to stay in Zagreb. Some people like to choose where to stay based on amenities. Others want to select their hotel by its proximity to other attractions, or, with Croatia's rising medical and dental tourism options, whether it's close to a clinic they have come to visit. Either way, there are many options for accommodation in Zagreb, Croatia.
It can be overwhelming figuring out where to stay, though. That's why we compiled a list of suggestions for where to stay in Zagreb during your vacation in the city.
Zagreb Neighborhood Guide
5 Best Areas To Stay In Zagreb
When trying to figure out where to stay in Zagreb, it's important to get a feel of the neighborhoods in Zagreb. This allows you to pinpoint the best area to stay in Zagreb for your specific trip.
Are you on a business trip? Is this your annual vacation with the kids? Are you a backpacker and looking for budget accommodation in Zagreb? This will all determine what the best Zagreb neighborhood to stay in is for you.
Below, we've written up a brief description of the main tourist areas in Zagreb. Of course, there are many other areas in Zagreb where you could stay, but these are by far the most popular, convenient, centrally located, and/or lively of them all.
Lower Town
Generally regarded as the best place to stay in Zagreb for first-time visitors, the Lower Town (Donji Grad) makes up half of the Zagreb city center. This area's beating heart is Ban Jelacic Square, a popular meeting place and focal point in central Zagreb.
The Zagreb Lower Town is characterized by monumental Austro-Hungarian architecture, grand avenues, such as Ilica Street, and several fantastic museums. This is where most hotels in central Zagreb are located.
Upper Town
The Upper Town encompasses the other half of the Zagreb city center. Also known as the Old Town or Gornji Grad, this area doesn't have as many Zagreb accommodations as its Lower Town counterpart, but it makes up for that with its numerous attractions, nightlife, cafés, and shops.
Tkalciceva runs through the Upper Town from Ban Jelacic Square below in the Lower Town and is lined with numerous bars, pubs, and restaurants. When staying in this Zagreb area, you can go for a stroll on a cobbled street, admire gorgeous historic buildings and immerse yourself in Zagreb's best nightlife.
Kaptol
Although it's technically a part of the Upper Town, it's worth taking a closer look at the Kaptol neighborhood—the other part is known as Gradec. This area is home to many budget accommodations in Zagreb, including hostels, cheap hotels, and apartments. It's a strategic place to stay if you're planning on exploring the Zagreb nightlife in the evening, as well as its historic attractions during the day.
Historically the city's religious center, Kaptol, is where you'll find the iconic Zagreb Capital. There are also many fascinating museums to visit here, such as the Museum of Broken Relationships and the Zagreb City Museum.
British Square
The hipster neighborhood of central Zagreb, British Square, is a fantastic place to stay if you'd like to mingle with Zagreb's alternative youth, artists, and other subcultures. Called Britanski trg in Croatian, this area is also home to one of Zagreb's last open-air farmer's markets. It's a great place to browse for antiques, stock up on fresh produce for a picnic, or simply enjoy the undeniable charm of the neighborhood.
British Square is close to other popular areas in the city, connected to both the Upper and Lower Towns by public transportation and walkable streets.
Jarun
If you're traveling with children or simply want some more peace and quiet, Jarun is arguably the best area to stay in Zagreb for you. Located southwest of the city center, this mainly residential area is famous for verdant Jarun Park, home to the sprawling Jarun Lake. Also known as the "Zagreb Sea," this large lake is a beautiful place to relax in nature, swim, or go boating.
This tranquil neighborhood also offers a small selection of bars and restaurants, although far fewer than the city center. Another mention-worthy attraction in Jarun is the Zagreb Arena, an extensive indoor entertainment, sports, and shopping complex.
Places To Stay In Zagreb Map
Where To Stay In Zagreb: Best Hotels In Zagreb Croatia
We like to stay in hotels in the major cities on short breaks. Our two top picks are the DoubleTree Hilton or the Hotel Esplanade. Both are 5-star accommodations and are within walking distance, or a short tram ride, from all main things to do in Zagreb. These Zagreb hotels all feature perfect locations, no matter what you plan to do in the Croatian capital.
Esplanade Hotel
Upon arrival at the Esplanade Zagreb Hotel, you'll be greeted by a wonderfully cheerful doorman, who will swing open the metal-studded door and lead you to your seat in the fully open reception area.
With the check-in formalities over, you can then take in all that the Esplanade Zagreb has to offer, like an exquisite marble staircase up to the hotel rooms. This is pure luxury accommodation, arguably the very best hotel in Zagreb.
No two ways about it; save your pennies and stay at the Esplanade if you're planning a trip to the capital city of Croatia. Zagreb luxury hotels don't get better than this even if you are traveling with kids, like us.
Check Availability Or Find More Zagreb Accommodation Here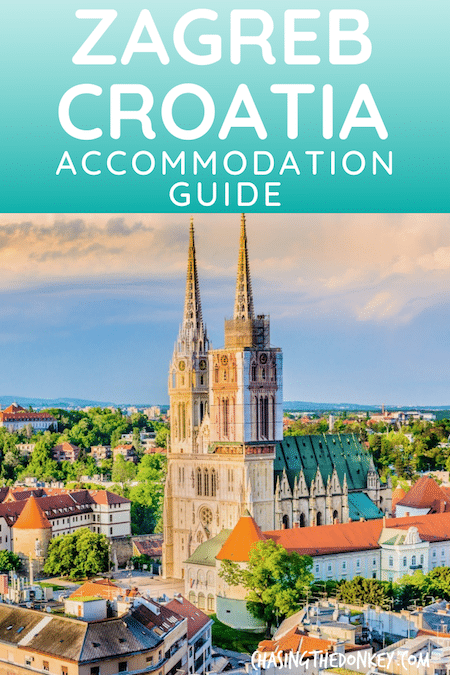 Hilton Doubletree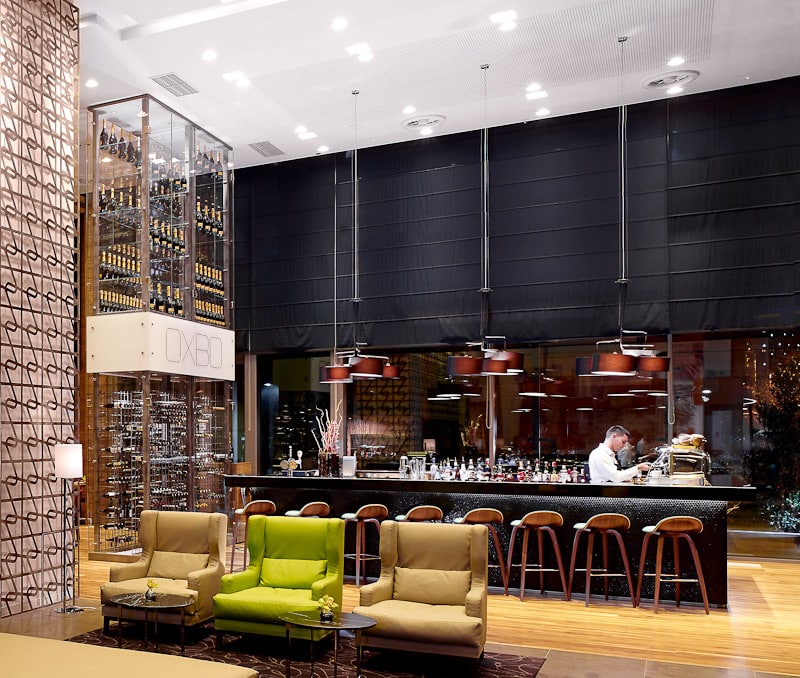 These luxury hotel rooms are impressive and brand spanking shiny and new. The hotel opened its doors in 2012, and so the Hilton DoubleTree Zagreb is very modern and stylish.
There is something about a newer hotel that is just so appealing. This 5-star hotel has a HUGE bathroom, with a separate bathtub and large walk-in rain shower. Hello, long hot showers, with a fluffy white robe to wear afterward!
Head to floors number nine and ten. It's there you'll find a 12-meter swimming pool, steam room, sauna, and a place to work out, all while looking out over the city landscape, and all complimentary.
Check Availability Or Find More Zagreb Accommodation Here
Sheraton Zagreb Hotel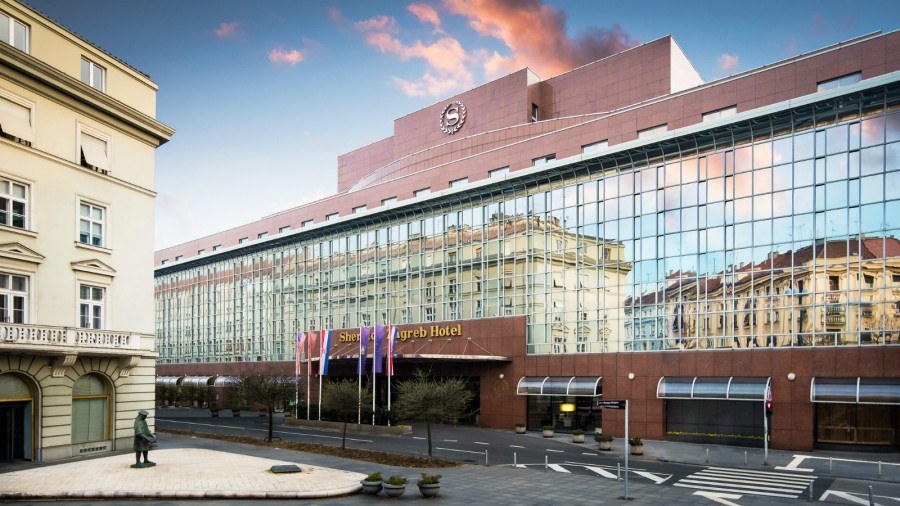 This 5-star hotel has a wide variety of luxurious amenities. You can visit the gym or indoor heated swimming pool at any time. You can also visit the Café Imperial, Piano Bar, or hotel restaurant to grab a bite to eat.
During the summer, meals are even served on the outdoor terrace, which offers an outstanding view of the center of Zagreb. From the Sheraton Zagreb Hotel, you can walk to various locations and attractions, including cafes, shops, and historic buildings. For traveling further, the Sheraton Zagreb Hotel is located near several public transport points, including the train station.
Check Availability Or Find More Zagreb Hotels Here
The Westin Zagreb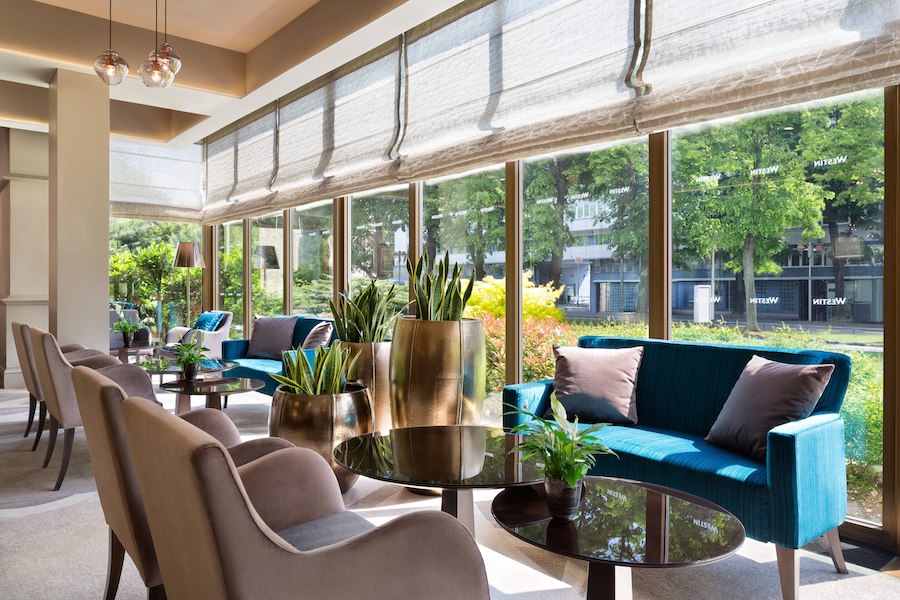 The Westin Zagreb is the best place to relax during your holiday to Zagreb. One of the main attractions of this hotel is its world-class spa center located within the building. The World-Class Health Academy spa center offers no fewer than sixteen different relaxing spa treatments.
There are even amenities called the Heavenly Beds and Heavenly Showers that all guests can use to relax. Along with the spa, a Westin Hotel Zagreb booking includes access to the 50-foot pool, oversized Jacuzzi saunas, and a 5,382-square-foot fitness area with state-of-the-art equipment, all within a short walk to the city center.
Check Availability Or Find More Zagreb Hotels Here Here
Hotel Le Premier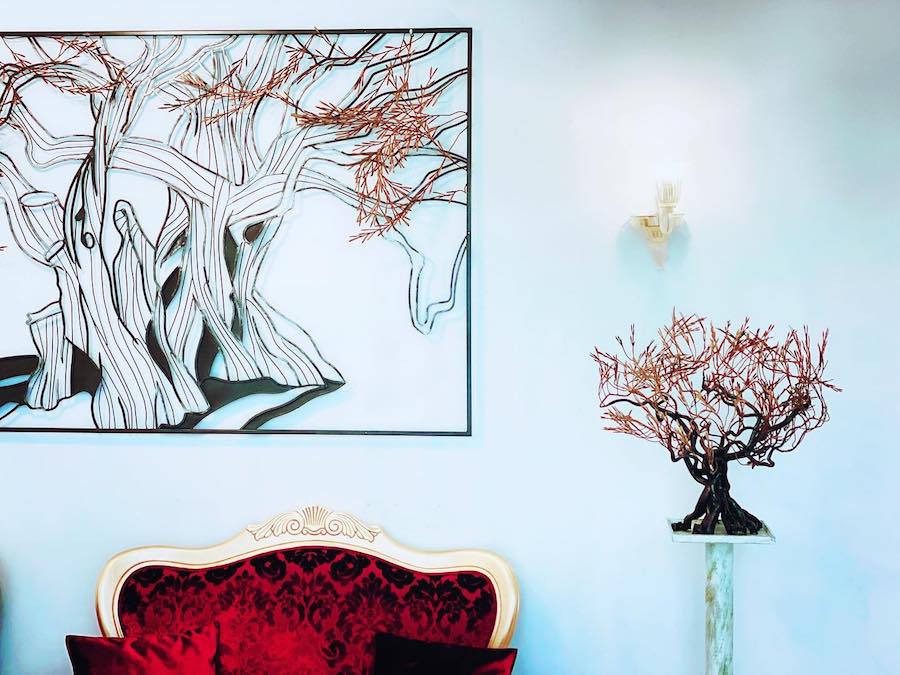 When looking for the best places to stay in Zagreb, Croatia, it's absolutely worth taking a closer look at Hotel Le Premier. Housed in a 20th-century palace, this is easily one of the coolest luxury hotels in Zagreb. Located mere minutes from the Mestrovic Pavilion, the hotel's central location makes it a great base camp to discover downtown Zagreb.
However, this is a hotel to splurge on with amenities and rooms unparalleled elsewhere in the city. For example, all 60 rooms in this luxurious boutique hotel come with air-conditioning, beautiful private bathrooms with bath or shower, and complimentary Le Premier Cosmetic toiletries. You can also opt to stay in the presidential penthouse apartment for ultimate comfort, space, and luxury.
As far as amenities go, they include the Thémaé Spa, which offers a wide variety of spa treatments, a well-equipped gym, and a fantastic bar serving everything from Italian espresso to 18-year-old Scotch, various rums, craft beers, and wines. Hotel Le Premier's onsite restaurant is one of the best in Zagreb, run by a chef who's won two Michelin stars.
Check Availability Or Find More Zagreb Accommodation Here
Four-Star Hotels
Hotel Dubrovnik
Hotel Dubrovnik dates back to 1929. Located in the city center, unquestionably the best area to stay in Zagreb, it has a beautiful mix of modern and classic design and décor. Everyone loves to stay here because it's located smack bang in the center of all the Zagreb attractions.
While the building itself is less historic-looking, it is surrounded by plenty of historic buildings. Amenities at this hotel include WiFi, conference rooms, a gym, and a restaurant and bar that serves delicious and traditional Croatian cuisine.
Check Availability Or Find More Zagreb Hotels Here
Garden Hotel Zagreb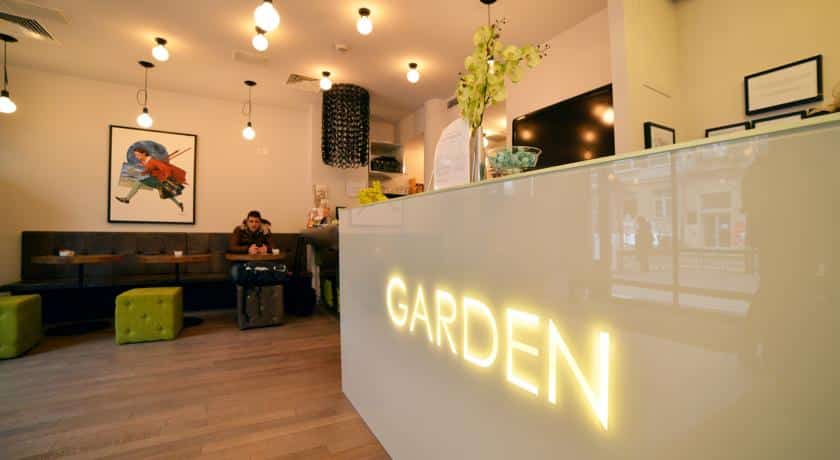 Are you looking for the best places to stay in Croatia? This freshly renovated hotel is located in the center of the city. The Garden Hotel is now quaint and modernly designed. The building itself has a beautiful, historic architecture that blends in well with the city center's surrounding history. For those who want to travel further than the heart of Zagreb, the Garden Hotel offers a shuttle service and is located near several tram stops and the bus station.
The Garden Hotel also offers amenities such as WiFi, flat-screen TVs, a laundry service, and a currency exchange. The hotel has a restaurant and coffee bar on the main floor as well.
Check Availability Or Find More Hotels In Zagreb Here
Palace Hotel
The Palace Hotel in Zagreb is a wondrous sight to behold. This large, historic hotel is located right in the old town's heart and is one of the best hotels in Zagreb city center. Amidst all of the other historic buildings, the Palace Hotel stands out near the main town square and is one of the best hotels in Zagreb Old Town.
The hotel is only a five-minute walk to the city center, where numerous events are held. The entire road on which this hotel is located is alive with history. Inside this fantastic hotel, you will find luxurious, modern rooms with up-to-date amenities and the warmest staff around.
Check Availability Or Find More Zagreb Hotels Here
Hotel 9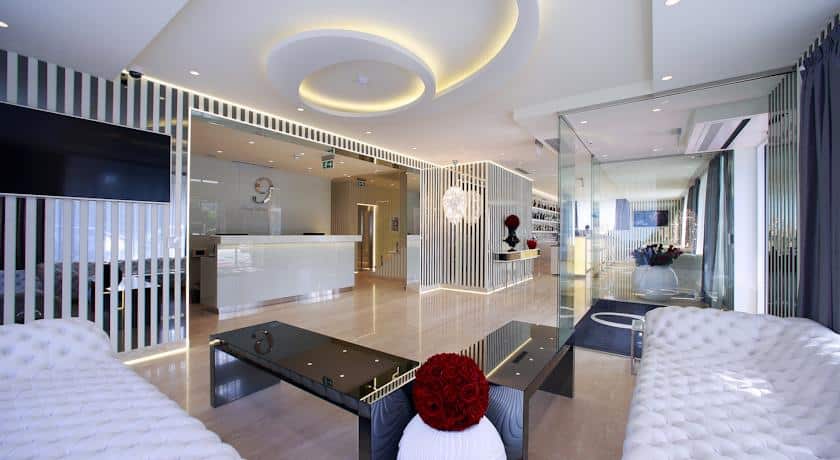 This establishment lies directly across from the bus station, and it is also a short tram ride from the city center, making it a convenient place for travelers to stay. The comfortable suites found here have both air-conditioning and complimentary WiFi.
Amenities that are provided for guests include bathrobes, slippers, and various toiletry supplies. There is also a car park for guests to use free of charge. The staff members at this hotel are friendly, and the breakfasts that are provided daily are said to be incredibly delicious. Allergy sufferers will also be happy to learn that hypoallergenic suites can be arranged upon request.
Check Availability Or Find More Zagreb Hotels Here Here
Hotel AS
This four-star establishment is somewhat out of the main city center but still within the Zagreb area. In fact, getting into town requires only a quick taxi or bus ride. Though this hotel has antique furnishings in the rooms, the modern comforts have not been overlooked. Televisions, air-conditioning, in-room safes, and spacious bathrooms can be found in all of the suites. There is also free WiFi and desks in every room, making the hotel ideal for business travelers.
The onsite restaurant serves Mediterranean cuisine, and guests often choose to have breakfast on the terrace, overlooking the nearby park areas. There are free parking and laundry facilities available for guests to use as well.
Check Availability Or Find More Zagreb Hotels Here Here
Best Western Croatia Premier Hotel Astoria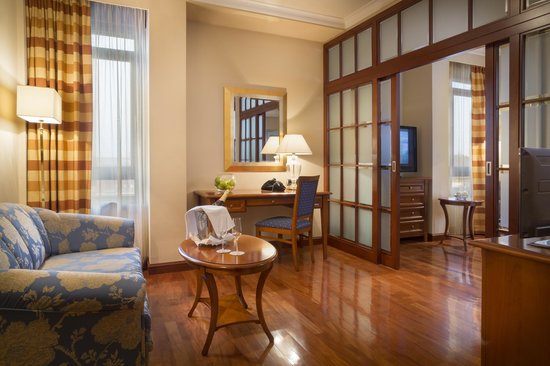 The professional and friendly service found here helps keep visitors coming back to this posh four-star hotel. A broad range of modern amenities is provided for you, such as French toiletries, heated flooring, and cable television.
The suites at the Best Western Premier Astoria Zagreb are kept spotlessly clean as well. Complimentary private parking and WiFi are available for those staying here, while the onsite bar and a restaurant will keep travelers from going hungry. The breakfast buffet is considered quite tasty and has a massive selection.
Additionally, the Best Western Zagreb is close to both the bus and train stations and the city center. Getting from this hotel to the Zagreb bus station to the Zagreb train station is a piece of cake.
Check Availability Or Find More Zagreb Hotels Here Here
Hotel President
Situated in a quiet and green neighborhood in central Zagreb, Hotel President is a boutique hotel offering luxurious, spacious, and well-appointed rooms. Each room has a garden view, and most of them have a terrace with access to that garden. A parking garage is available, and WiFi is free of charge.
As far as facilities go, the lavishly decorated lounge bar is a fun place to hang out in the evening. Additionally, Hotel President's restaurant features floor-to-ceiling windows with removable panes. In summer, the restaurant becomes part of the garden outside. Guests tend to really appreciate the friendliness and helpfulness of the staff.
Another nice feature of this four-star hotel in Zagreb is its location near Britanski Square, the setting of an antiquities fair and outdoor market. If you're looking to pick up some authentic Croatian souvenirs, this would be a great place to find them.
Check Availability Or Find More Zagreb Hotels Here
Hotel Academia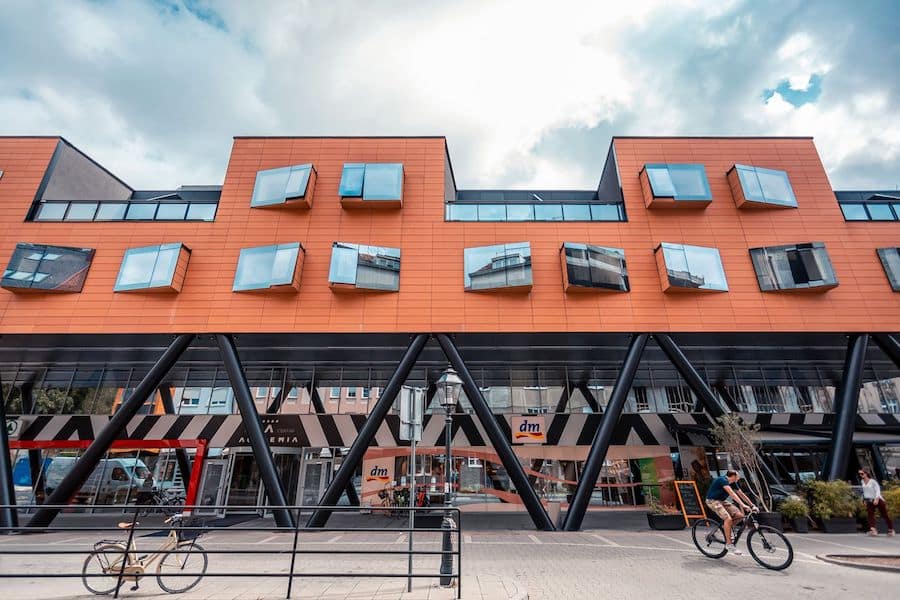 Located in the very heart of Zagreb, on vibrant Tkalčićeva Street, Hotel Academia is one of the best hotels in Zagreb when it comes to location. It lies mere steps from Ban Jelačić Square, the city's beating heart and the best area to stay in Croatia's capital. Other nearby points of interest include Cvjeti Square and Zrinjevac Park. You can park your car at the garage for a surcharge and use the WiFi for free.
There are numerous restaurants and bars in the area, but the hotel also has its very own restaurant, St. Michael Restaurant. All rooms come with air-conditioning, a mini-bar, flat-screen TV and a private bathroom.
Check Availability Or Find More Zagreb Hotels Here
Hotel International Zagreb
Business travelers looking for where to stay in Croatia's capital city will find Hotel International's location to be excellent. It lies in the city's business district, yet within walking distance from the Old Town. Rooms are spacious and feature a private bathroom, mini-bar, air-conditioning, and flat-screen TV. Guests can use free WiFi throughout the hotel, as well as the gym and sauna facilities.
This is first and foremost a business hotel, and there are modern conference rooms and even a banquet area. Additionally, the lounge bar serves a wide variety of drinks, while you can grab both local and international food at the onsite restaurant.
Check Availability Or Find More Zagreb Hotels Here
Hotel Capital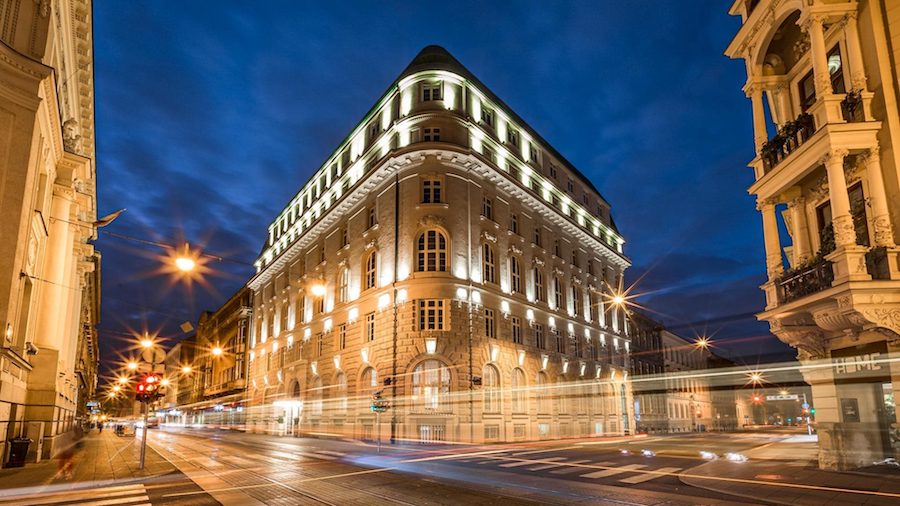 Few Zagreb hotels can compete with Hotel Capital when it comes to location. This is one of the best-rated places to stay in Zagreb, in large part thanks to its exceptionally convenient location near Ban Jelacic Square in the Lower Town. The city's beating heart, this popular and busy square is less than 5 minutes away on foot.
Housed in a wonderful, elegant building, Hotel Capital treats its guests to free WiFi and a daily continental breakfast. The restaurant serves up a delicious Mediterranean fare and local delicacies. It's worth pointing out how beautiful the interior is, too. This is an all-around great place to stay, featuring ornate decorations, plush couches and seats with pillows, lots of greenery, and atmospheric lighting. Especially the a la carte restaurant and bar are impressive with their Art Nouveau and Art Deco design.
As far as the rooms go, they have all the modern comforts you can expect from a 4-star hotel, ranging from air-conditioning and satellite flat-screen TV to a private bathroom and complimentary toiletries. Some rooms also have a balcony.
Check Availability Or Find More Zagreb Hotels Here
Canopy By Hilton Zagreb City Center
A top-rated and recommended accommodation in Zagreb, Croatia, the Canopy by Hilton Zagreb City Center is a wonderful 4-star hotel. It is in the Branimir Center complex near the train station, while the city's central bus station is also just minutes away. Close to all these transportation options, it is equally close to the Zagreb Main Square and the Upper Town attractions. You'll be there after a short 15-minute stroll.
What sets this top-rated Zagreb hotel apart from the rest is its amazingly colorful and vibrant interior. Filled with comfy chairs and seats, bookcases, tables, and exciting wall décor, it is one of those really cool places in Zagreb to stay. The room at Canopy by Hilton Zagreb City Center features a modern design and air-conditioning, flat-screen TV, a private bathroom with a shower, and a work desk. Free WiFi is available all over the property.
There's also a fun lounge bar on site, a great spot to wind down after a long day of sightseeing. If somehow you're not tired yet, you can work up a sweat at the gym. The hotel's own restaurant, ReUnion, serves a daily breakfast in the morning and typical Croatian cuisine in the evening.
Check Availability Or Find More Zagreb Hotels Here
Hilton Garden Inn Zagreb – Radnička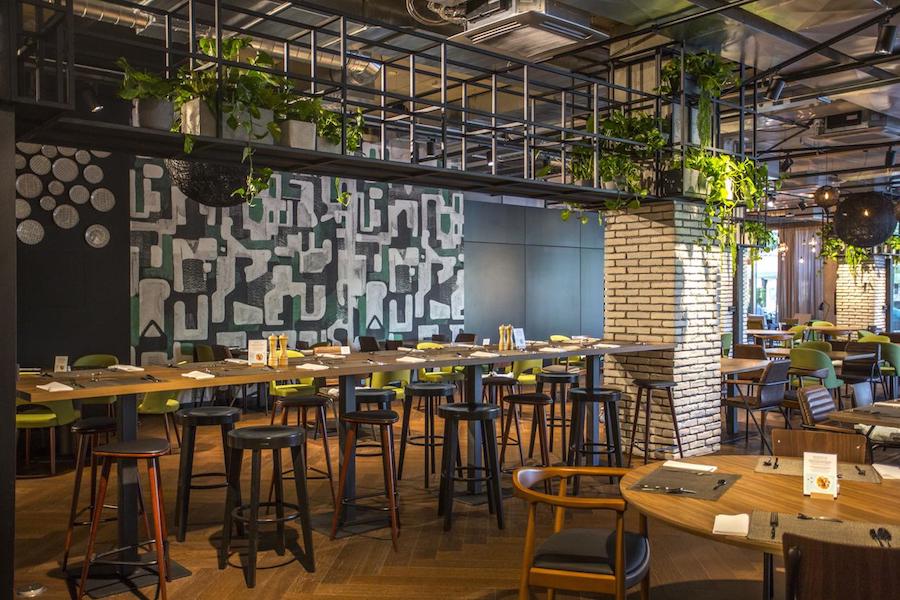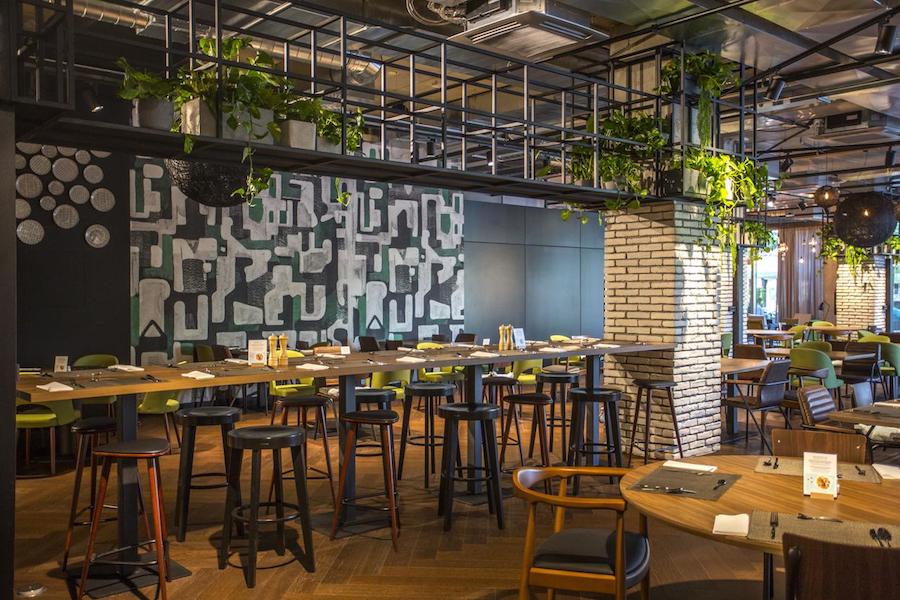 A popular Zagreb accommodation among businesspeople, the 4-star Hilton Garden Inn Zagreb – Radnička caters to tourists and other visitors. The hotel has a business center, as well as its own currency exchange. Other amenities include a fitness center, bar and restaurants, room service, complimentary breakfast, and free WiFi.
Although the Hilton Garden Inn Zagreb – Radnička is not in the middle of the city center, you can still quickly get there by public transportation or a refreshing morning walk. King Tomislav Square is about 1.8 km from the hotel, while Ban Jelacic Square is 2.3 km away. All rooms have a fridge, private bathroom, tea or coffee maker, desk, and sitting area.
Check Availability Or Find More Zagreb Hotels Here
Three-Star Zagreb Hotels
Bed And Breakfast Kaptolski Dvori
The Bed and Breakfast Kaptolski Dvori is located right next to bars, cafes, and restaurants. The main square and Old Town Zagreb are only a thousand feet away from this bed and breakfast door. Guests can walk to several events and attractions in just a few minutes. All amenities offered here are free of charge, including WiFi, LCD flat-screen TVs, and even toiletries.
Check Availability Or Find More Zagreb Accommodation Here
Art Hotel Like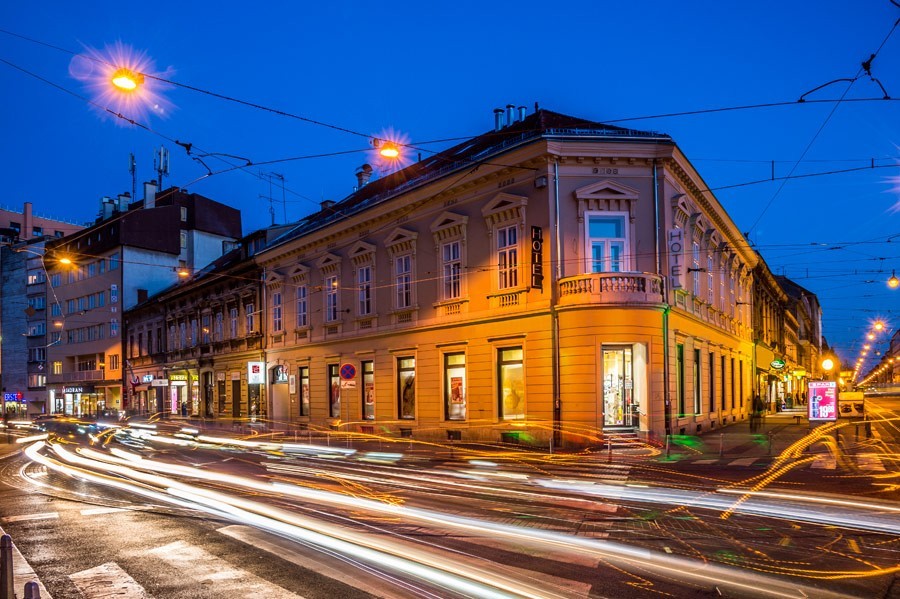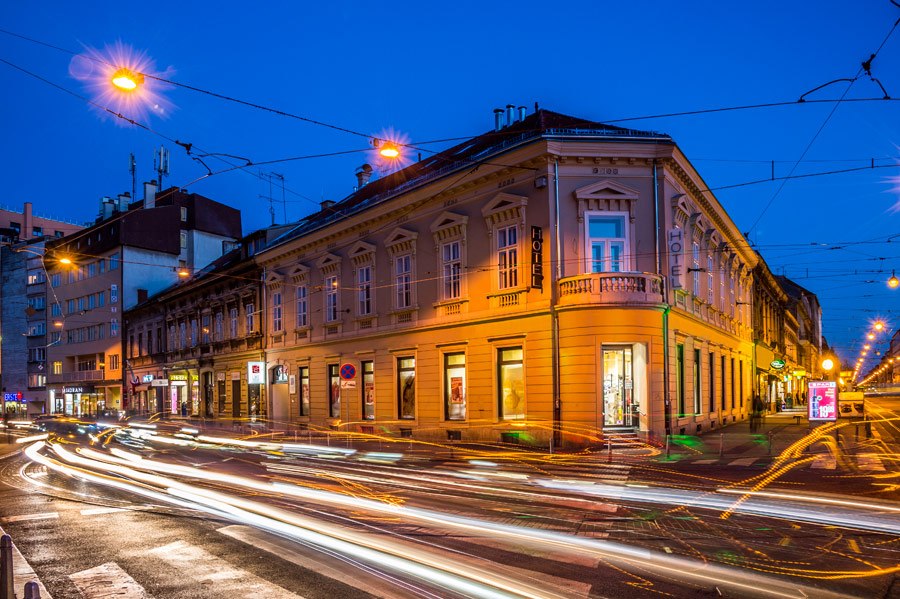 The Art Hotel Like is located in central Zagreb. With its stylish and modern design, this hotel is a magnet for young, energetic travelers. After just a five-minute walk, guests can be in the center of all the activities taking place in Zagreb. You have access to cafes, shops, and a bustling Zagreb nightlife area. There is even a supermarket located next door.
There are several transportation stops near the Art Hotel, like those who want to travel further than the city center, including tram, bus, and shuttle stops. The view from the hotel is only one of the numerous amenities offered. When staying here, guests get free WiFi, a laundry service, an outdoor swimming pool, and a tennis court. We think this is one of the best cheap hotels in Zagreb, Croatia.
Check Availability Or Find More Zagreb Hotels Here Here
Hotel Vila Tina
Found in the Maksimir Park area, this 3-star hotel is a short distance from the local zoo. The center of town is about fifteen minutes away by bus. Free parking and WiFi are provided for guests. The immaculate suites all have air-conditioning units as well as in-room safes. This hotel booking offers room service, a 24-hour reception desk, and packed lunches if you feel like a picnic.
If you arrive hungrily, you will be happy to learn that the onsite eatery serves delicious, high-quality food catering to local and international tastes. Shuttles to the airport are also available for you.
Check Availability Or Find More Zagreb Hotels Here Here
Jagerhorn Hotel Zagreb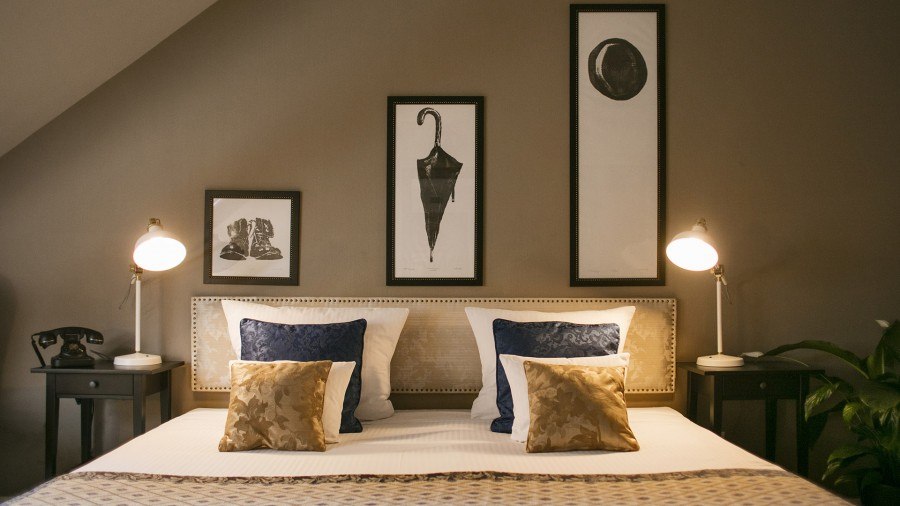 Built in 1827, this centrally located boutique hotel was refurbished several times, including in 2013 and 2016. It is situated on a quiet street so that you'll get plenty of sleep. Lovely town views can be glimpsed from the cozy, comfortable suites and also from the rooftop terrace. Free WiFi and onsite parking are available as well at Hotel Jagerhorn Zagreb.
An exceptionally tasty breakfast is included in the hotel room charges, which is served in the picturesque garden when the weather is nice outside. There are both hot and cold foods available at this meal and various individually prepared coffee drinks.
Meanwhile, the hotel's staff members are quite well informed about local points of interest. These helpful employees go out of their way to assist travelers and often honor guests' special occasions with additional touches. This is yet another one of those highly recommended Zagreb hotels.
Check Availability Or Find More Zagreb Hotels Here Here
Hotel Jadran Zagreb
A 3-star hotel in Zagreb's heart, Hotel Jadran offers easy access to all the attractions in the city center. For example, Ban Jelacic Square is less than a ten-minute walk from the hotel's front door, while Zagreb Cathedral and Cvjeti Square are also within easy walking distance.
When you choose this affordable hotel for your stay in Zagreb, you'll get a comfy room to relax and get a good night's sleep after a fun day's exploring. All rooms at Hotel Jadran Zagreb are air-conditioned and have a private bathroom with a shower, as well as a working desk. Free WiFi is available. This is also a pet-friendly hotel in Zagreb—guests can request a dog bed, water bowls, and pet floor mats.
Each morning, you can fuel up for the day ahead at the buffet breakfast. If you're traveling by car, you can park at the public parking garage just 200 meters from the hotel.
Check Availability Or Find More Zagreb Hotels Here Here
Where To Stay In Zagreb: The Best Apartments In Zagreb
Staying in Zagreb apartments is another beautiful way to experience the city, mostly if you stay for an extended period. Apartments give you many added amenities, often as if you were at home, without the added cost of renting a whole house. Along with the benefits of the space and amenities, another advantage of renting an apartment in Zagreb are the locations and views.
There aren't many other ways to get fantastic views overlooking the city that are only minutes from all of the action. Apartments are viable options when taking a holiday in Zagreb.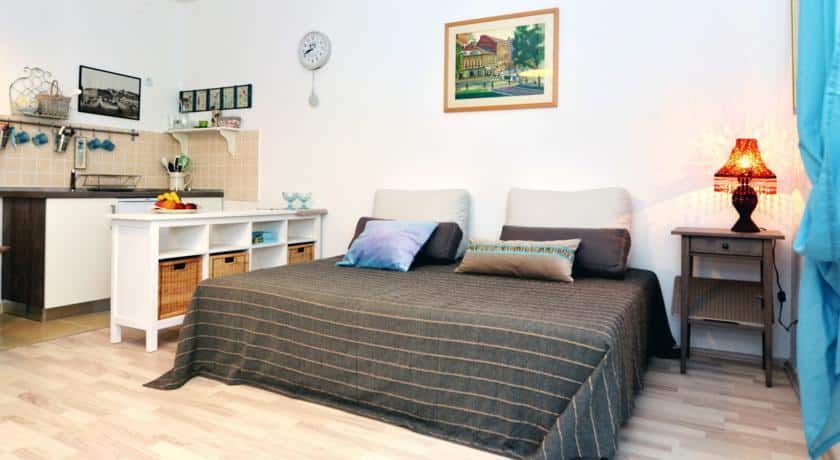 Apartment Roza Zagreb
Owned by my friend, I can tell you this place is spotlessly clean and well located to the city center, which is just an easy walk of two kilometers away.
ZigZag Zagreb Apartments
Many of our friends have stayed at these modern, fresh and spacious apartments. The ZigZag Zagreb Apartments are just 100 meters from the main square and have a very reasonable price tag.
Apartments Angel Main Square
These spacious apartments located right in Zagreb's center offer access to all of the necessities you need when holidaying in Zagreb. Apartments Angel Main Square has many amenities for guests, including WiFi, air-conditioning, a fully equipped kitchen, satellite TV, and a washing machine. A grocery store is even located in the same building as the apartments. Various transportation methods can be found near and around Apartments Angel Main Square, including the central train station and bus station.
Apartments City And Style
This five-star apartment complex is located right in the heart of Zagreb. These apartments allow you to be near all the action and are only 2.6 miles away from Zagreb Fair and 3.6 miles from Zagreb Arena. Each condo has various amenities, the best of which are flat-screen TVs, dishwashers, private bathrooms, WiFi, and air-conditioning. Even towels and slippers are included when you stay here.
City Classic Apartment
This beautifully classic apartment complex overlooks Main Square in Zagreb. These apartments combine elegant living with modern luxuries, including air-conditioning, a private bathroom, WiFi, laundry service, and a dishwasher. There is even a balcony so guests can enjoy the view of the city. From here, guests can quickly get to Zagreb Cathedral, Zagreb Train Station, and Pleso Airport.
Apartment Diva
These gorgeous luxury apartments are located in the heart of Zagreb. Among the top of the amenities offered here are its pet-friendly accommodations and free private parking. It is three miles from Zagreb Arena and Zagreb Fair and right in the city center overlooking all of the action. Amenities here include satellite TV and private bathrooms.
Dolac One Apartments
Situated right beside the Dolac Green Market and just a few steps from Ban Jelačić Square, Dolac One Apartments is superbly located in the middle of Zagreb. Housed in a beautiful Art Deco building, these apartments are outfitted with a private bathroom with a rain shower, a bedroom, and a well-equipped kitchen. WiFi is free and available in all rooms. This is a fantastic option for everyone looking for atmosphere, culture, café life, and architecture.
Irundo Zagreb Old Town Apartments
With their beautiful industrial-style apartments, Irundo Zagreb Old Town Apartments will please guests with a love for simple, modern and stylish interior design. You'll find them in the Gornji Grad neighborhood, which is also home to major attractions like the Croatian Museum of Native Art and, especially, the Museum of Broken Relationships. All apartments have a private bathroom, a flat-screen TV, a small kitchen, and free WiFi. Some of them also come with a separate seating area.
ZZZ Zagreb Apartments Central
Travelers looking for a private place to stay that features a modern interior should definitely check out ZZZ Zagreb Apartments Central. These well-appointed accommodations have a well-equipped kitchen with a dining area, a private bathroom with a bath or shower, a separate seating area, and a bedroom. There's free WiFi, too. In terms of location, it lies within easy walking distance from the Zagreb Botanical Garden, the Archaeological Museum, and King Tomislav Square.
Apartment Alex Miramare
Praised for its fantastic location, Apartment Alex Miramare lies a stone's throw from the Zagreb Botanical Garden and only about a kilometer from King Tomislav Square. Featuring a stylish and spacious interior, this is a great place to stay in Zagreb if you're looking for that home-away-from-home feel while traveling. The apartment has two separate bedrooms, a bathroom, a living room, a balcony, and a kitchen with a stovetop, oven, microwave, and fridge. Additionally, previous guests also rave about the excellent WiFi connection!
Find All Zagreb Apartments Here
Where To Stay In Zagreb: Hostels In Zagreb
HOSTELS
Do you need cheap accommodation in Zagreb? Then you are in luck. there are several budget accommodations on offer, including the following:
If you're looking for something a little quirky, you could try the Train Hostel located at the central railway station. Needless to say, this is one of the best hostels in Zagreb near the train station.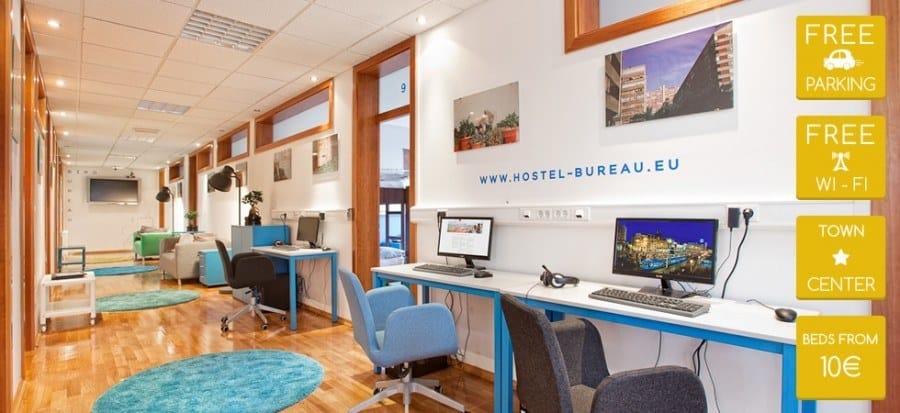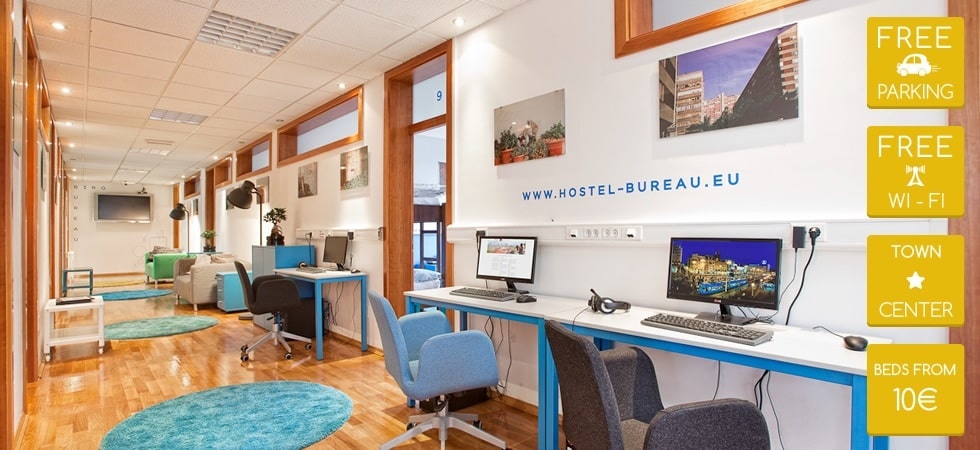 Other Where To Stay Guides
Share